This is the index page for all Goonhavern & District Old Cornwall Society images & history, there are now 2842 photographs uploaded and it is now easier for you to select any specific topic and go directly to it. Don't forget once in the relevant section click on a tile of any photo and it will open in full size and give a fuller description if there is one. Enjoy !!
Please note you can post a comment to any image, and it will be monitored and added if verified. If you type in a comment or names of school children you must go to the bottom of that specific page and verify the post by doing a quick image test. This proves you are an actual person and not a hacker remotely automatically "spamming the site". Thank you.
Goonhavern and its surrounding villages/hamlets have a rich Cornish village history that we are trying to piece together over time. If you have any information, pictures that we can scan or stories to tell, then please let us know either by contacting Derek Brooks via this site or email privately at [email protected] and we will add it to this site to enrich our historic tapestry of Goonhavern and near neighbours through the ages.
Over a 150 year period the village has grown, but services and business have declined since the second world war. Goonhavern has had the following businesses since 1850: Per Kelly's Directories:– 1856 John Harris – Store; 1867 The New Inn; 1876 Goonhavern C.P.School; 1876 Goonhavern Chapel; 1876 James Buddle & William Brewer – 2 Stores; 1889 William Brewer Stores; James Buddle Stores & Carrier; 1893 John Knight – Carpenter; James Buddle – Shop & Carrier; Mary Ford – Store; 1910 Arthur Salmon – Blacksmith; Henry Parkin – Carrier; Miss Orlarinda Menadue – Stores; Jon Knight – Carpenter; Mary Ford – Post Office & Stores; 1914 Mary Ford – Post Office & Stores; John Knight – Carpenter; Frederick Mitchell – Stores; Arthur Salmon – Blacksmith; 1939 Mary Ford – Post Office & Stores; Sandy Dawson – Cobbler; Elsie Hollway – Central Stores; Frederick Masters – Garage; Percy Westcott – Blacksmith & Norman Whitfeld – Omnibus.
Goonhavern by 2016 has multiplied many times over to house more families than ever before, but the amenities have reduced to to just a Public House, A Shop/Post Office, a Barbers Shop and Camp sites. What used to be a Mining village in 1841 has diversified into mainly tourism. Goonhavern today has a Snooker Club, a Community Hall and a Village Park which older generations did not have. If I have missed someone apologies, let me know and I will add.
Our area for the Domesday Project consists mainly of arable land. There are occasional holiday camps scattered throughout the area and a lot of old disused tin mines especially around Ventongimps and Wheal Frances where mining used to be popular.
The area contains several small villages but there are few shops and so people have to travel to their nearest town from time to time to make purchases or the Internet. The majority of the population, however, is connected in one way or another with the land and consequently is reasonably self sufficient as far as the provision of fresh food is concerned. Apart from farming and work on the land, many of the population supplement their income from the tourist trade which is a growing industry.
Article Courtesy of the BBC Domesday Reloaded Project written in 1986.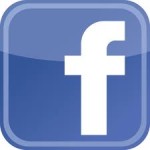 If you would like to join our Group for inter-active discussions,    sharing memories or sharing your personal photos for everyone's 




enjoyment please do go to our Facebook Group Page just set up click  on the Facebook logo opposite, IT'S YOUR GROUP ENJOY .... 




"Memories of Goonhavern-Past & Present - Its people and places"