Show Day
Goonhavern Show ran from the early 1960's until 2018 thanks to the many people who gave up their valuable time to help make it a consistently great day out for all the family.
A mention does need to go to the New Inn, W.I. and other local businesses who sponsored the event year after year.
The show
This popular and very traditional Cornish village show offered a lovely day out for all the family. The BBQ, cream teas and refreshments stalls kept everyone fed and watered, the band provided the music, and the traditional kids' entertainment and tombola complemented the enthusiastic competition entries of gardeners, cooks, photographers and artists of all ages. Genuine community spirit is strong in Goonhavern and this show was the jewel in our crown.
There was a wide range of categories in our show schedule. Some restricted to age group, some restricted by experience and some are simply open to all. You can download a copy of all the categories below. If you did well, you'd have a very good chance of walking away with one of our awards or even a trophy.
The show relied on the tireless hard work of our show committee and friends, and the donations of our generous show sponsors.
You may view/download entry forms and show information in pdf format by clicking the links below.
Admission to the show: 50p for adults and free for children
Competition Entries: 20p
Flower garden and patio container competition entries: 50p
Refreshments at moderate prices by Goonhavern W.I.
Our shows were always a great success enjoyed by all. This old show gallery has many photo's recording some of the prize winners and general pictures from the show.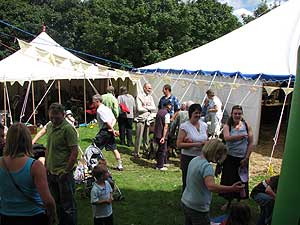 We often had help and support from some of the generous local businesses. Thanks to John Nicholls Funeral Service and thanks to Bridge Stores and Goonhavern Garden Centre for providing raffle prizes and The Print Environment who donated our huge colourful banners.
We have had great financial support from Perranzabuloe Parish Council and Perranporth Gardens Charity. Huge thanks to them for accepting our applications on the show's behalf.
Below is the last call to arms we made to encourage locals to join the committee and volunteer time to keep the show going. The show can still come back to life if enough people come forward to make it happen. 
YOUR VILLAGE SHOW NEEDS YOU!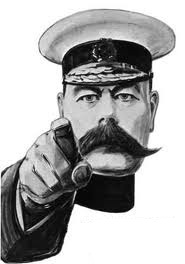 Unless you give a few hours per year helping us put the show together, it will die. Over the last few years we have lost several committee members due to health, moving out of the village etc.
We need committee members and helpers. We are talking about one crazy day, a few pre-show evenings and a few evenings for meetings each year.
Not much to ask is it?
If you can't be bothered, why should we? There are a handful of us trying to do what would be a doddle if the work was shared. Come on Goonhavern, show us what you are made of! This is more than 50 years of history and tradition that could die through the apathy that is spreading throughout our country.
Is Cornwall different? Is it? Prove it, like we are. Show the holiday makers and visitors that we are made of different stuff. We keep our traditions alive and well. We know what a Cornish family day out was and still is.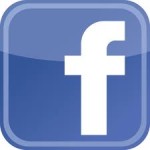 Join our Facebook group and keep up to date with what's on.