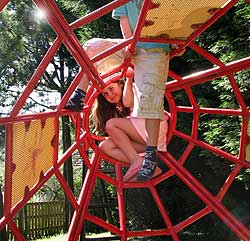 This web site was first launched in 2007, is owned and funded by John Thornton, and is maintained on a voluntary basis to provide a central information point for our residents and those wishing to visit our great village.
The wonderful history section of the site is down to the tireless efforts of Derek Brooks and represents hundreds of hours of collating, sorting and editing of the texts and images from our village's historical tapestry.
Goonhavern Horticultural & Domestic Show
The second Saturday of July usually sees another Goonhavern Horticultural and Domestic Show .
The show is held at the community centre AKA "The village hall" which on Google Maps, looks like this: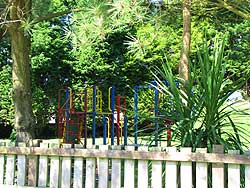 You may have driven past the New Inn pub on the A3075 between Perranporth, Truro and Newquay. If you have, then you've driven through Goonhavern.
Get MultiMap Directions Here
So now you know where Goonhavern is, why don't you have a look at the rest of our site and find out what us residents put our time, effort and money into.
 If you are a Goonhavern resident, have information about the history of Goonhavern or maybe have news that relates to or affects Goonhavern, then please post it here.
All posts and comments are moderated, so don't try to upload junk or offensive material.