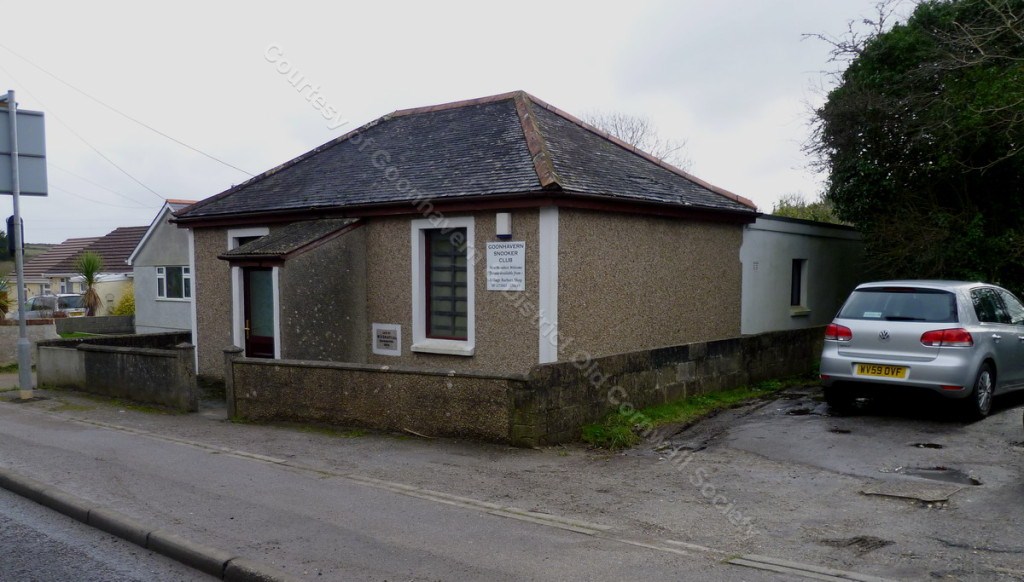 Goonhavern snooker club membership is open to any locals at £26.00 per year, juniors (£13.00) are usually welcomed with a parent member, although they can arrange to take them singly on a trial basis without a family member, ladies are also most welcome.
Membership application forms can be obtained from John Jackett, (Secretary) or David Jackett (Chairman) on 01872 572641.
We have two full size snooker tables.
The Perranporth & District winter league season usually covers September to about Easter, we have had teams previously in their Summer League (May to Sept).
If you require any other information, please contact:
John Jackett – Hon sec Goonhavern Mens Institute
4 Rose Meadows
Goonhavern
TRURO
Cornwall
TR4 9LB
Telephone: 01872 572449 (During sociable hours)
Club Renovations April 2022 –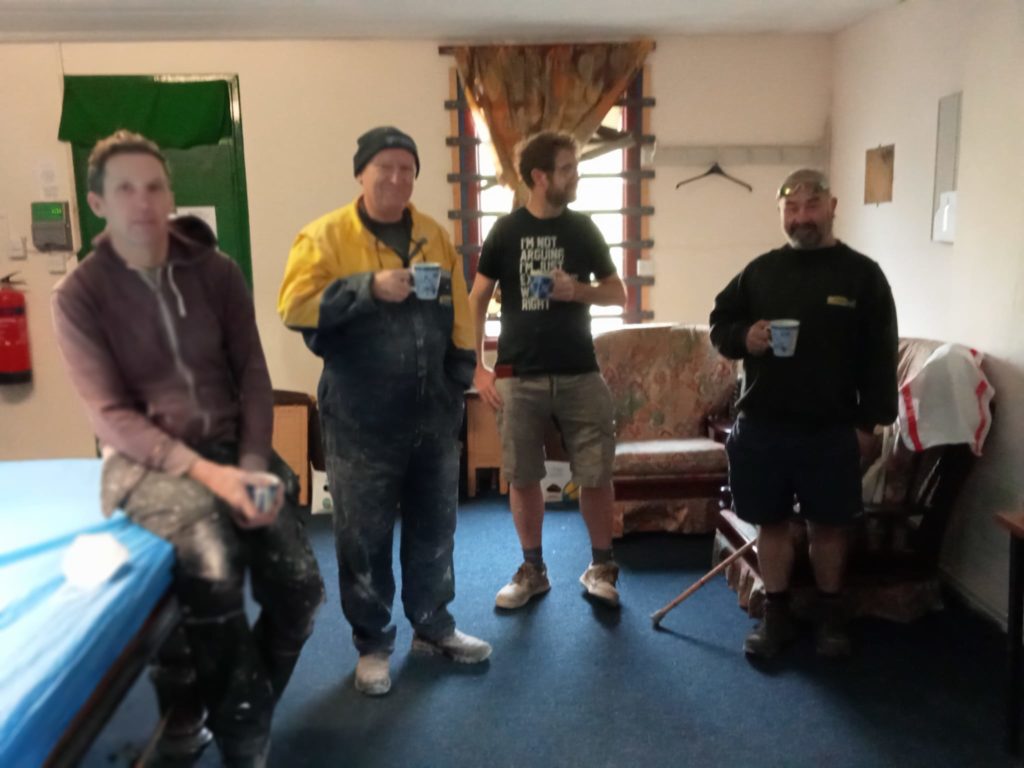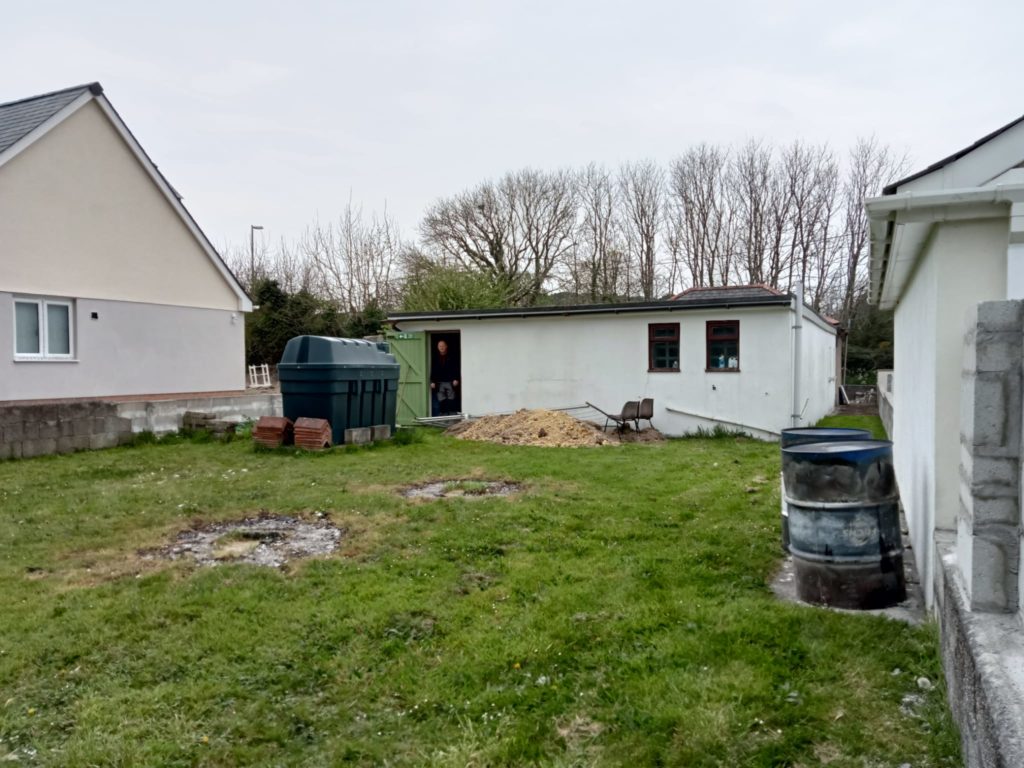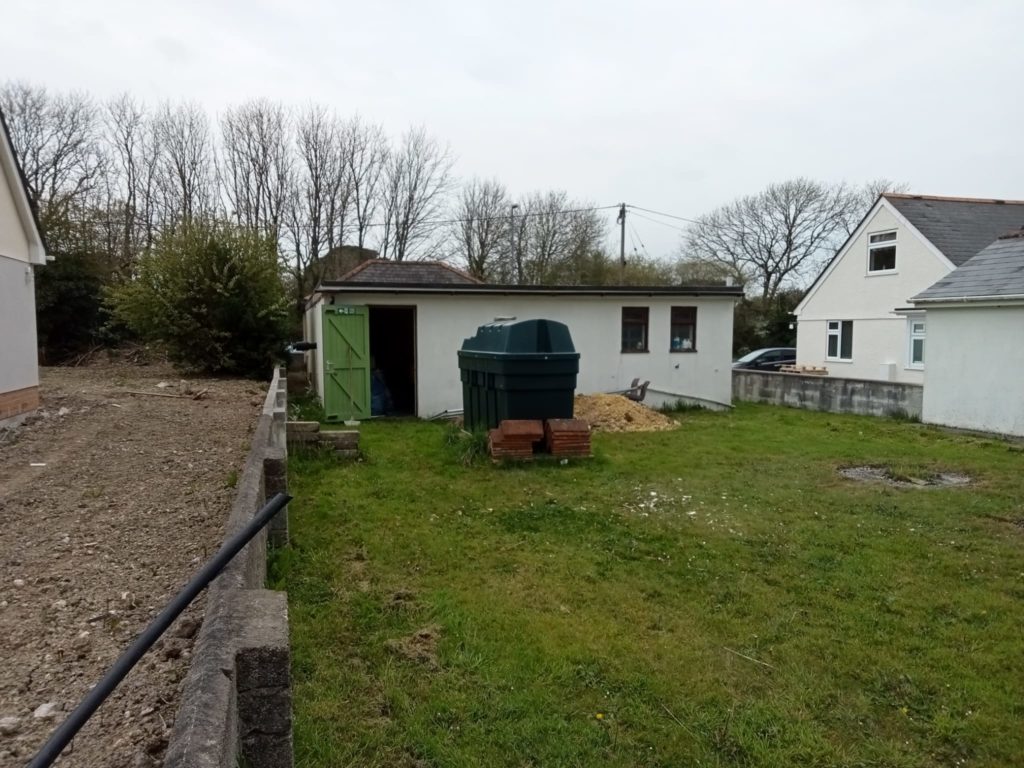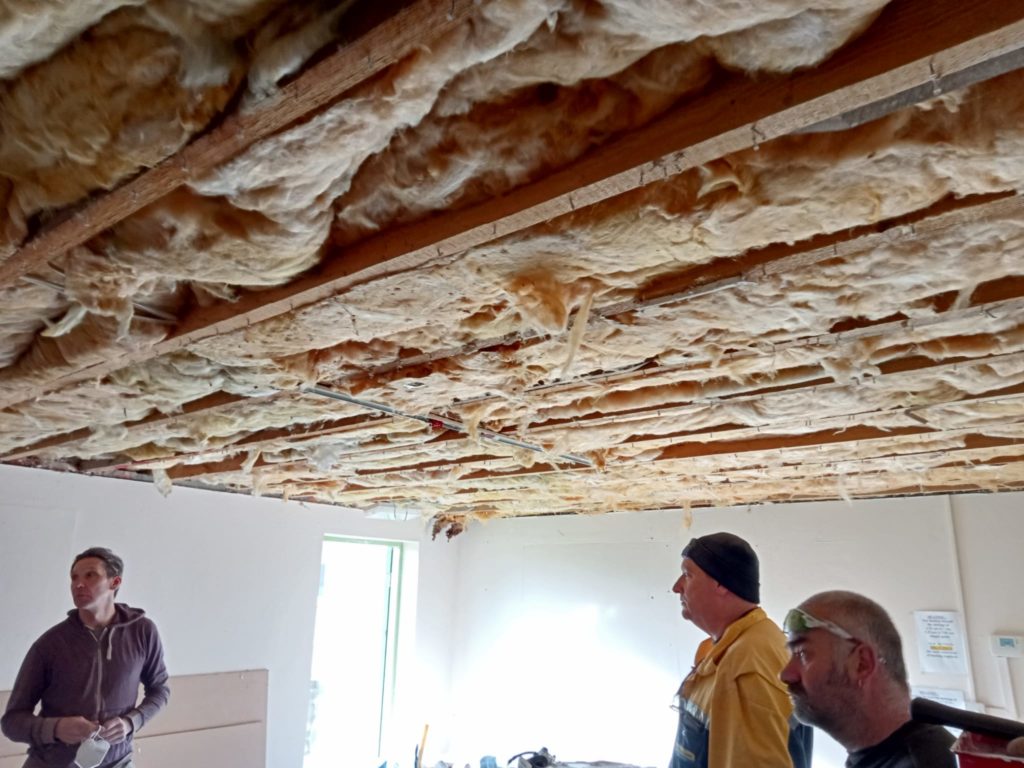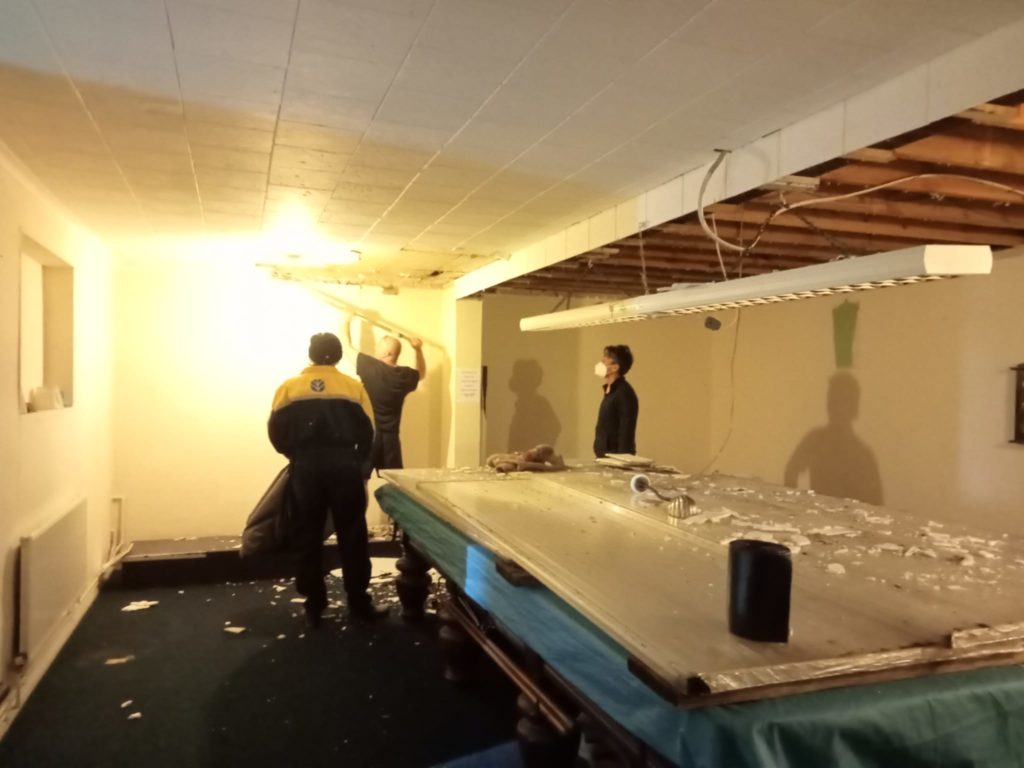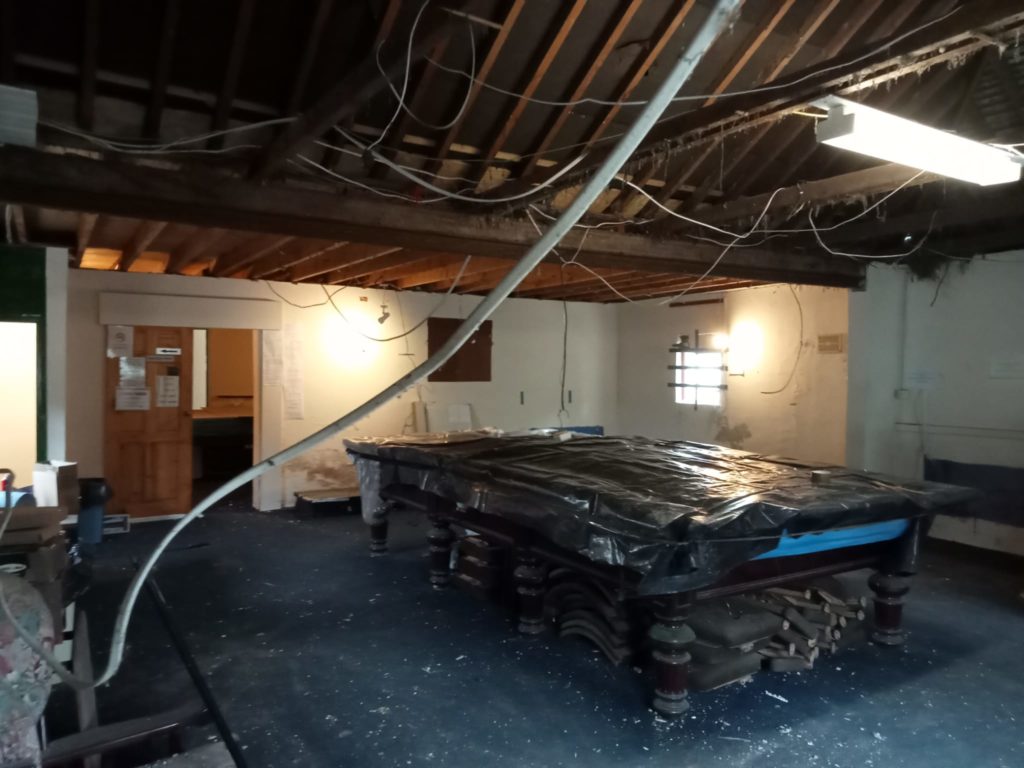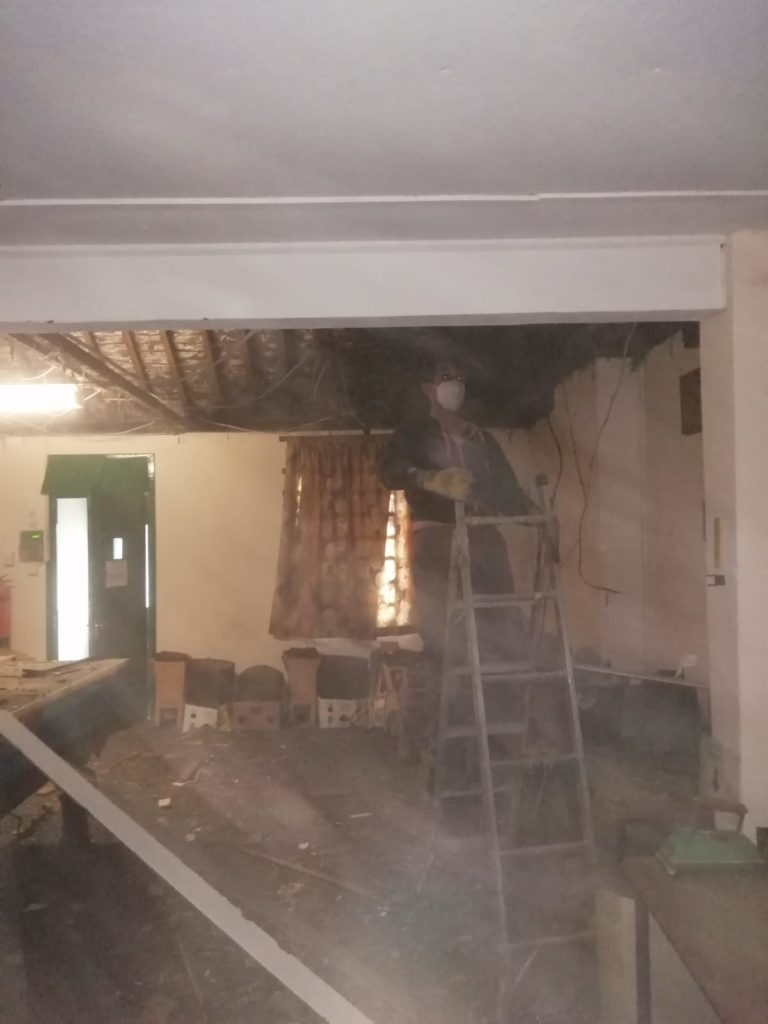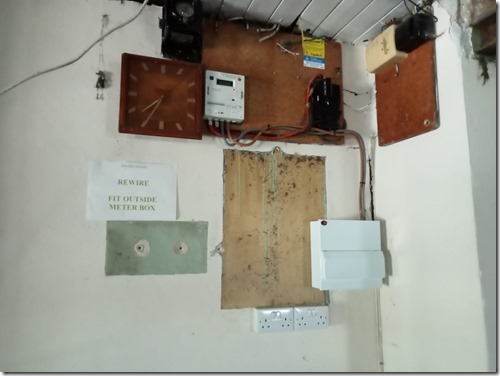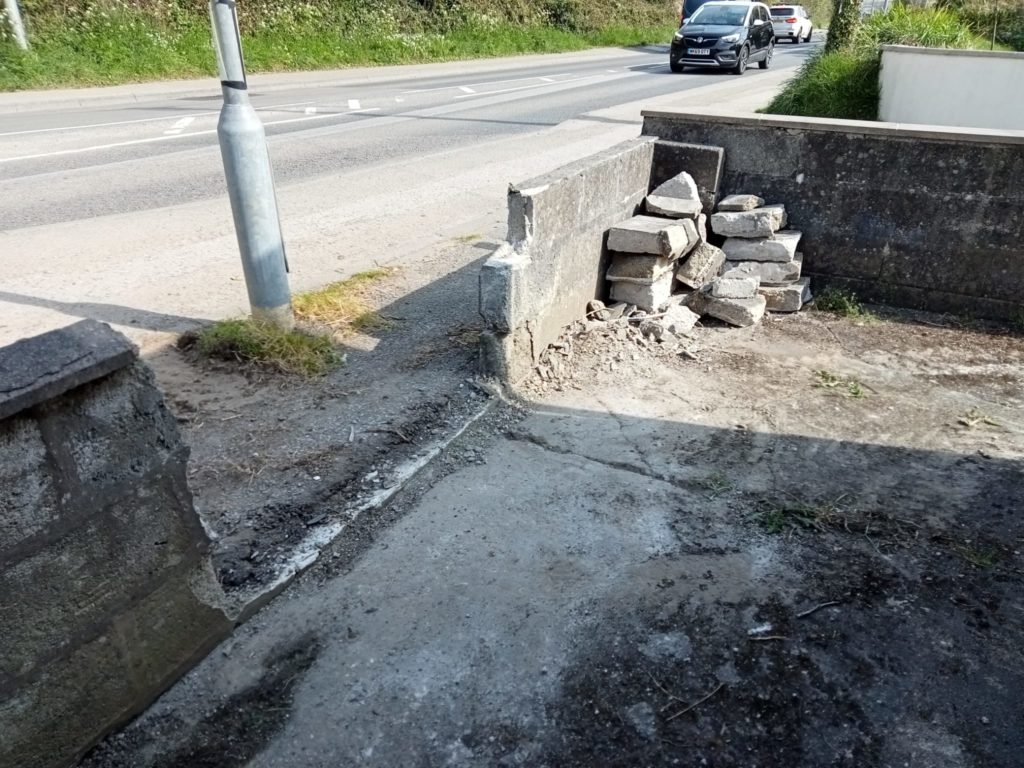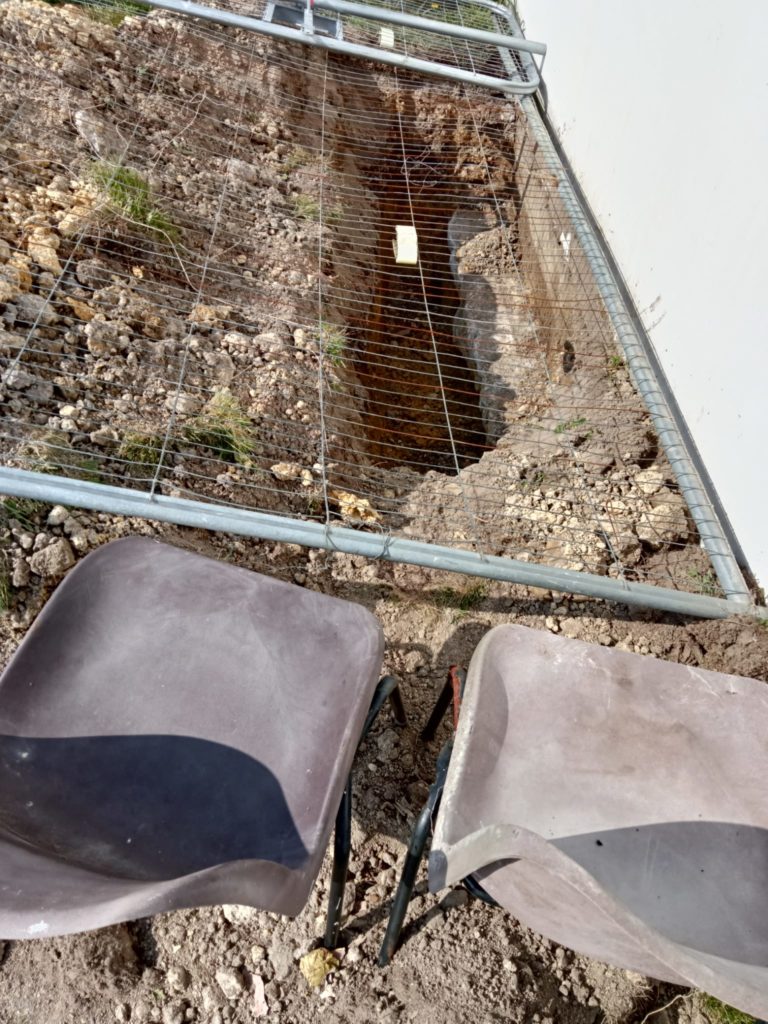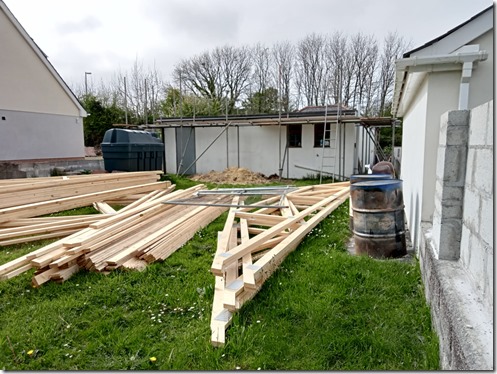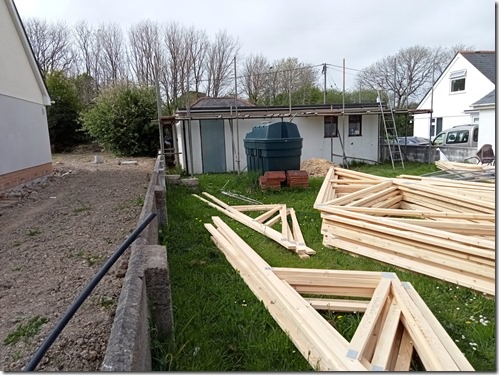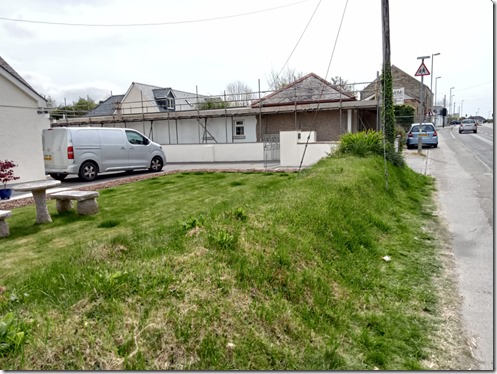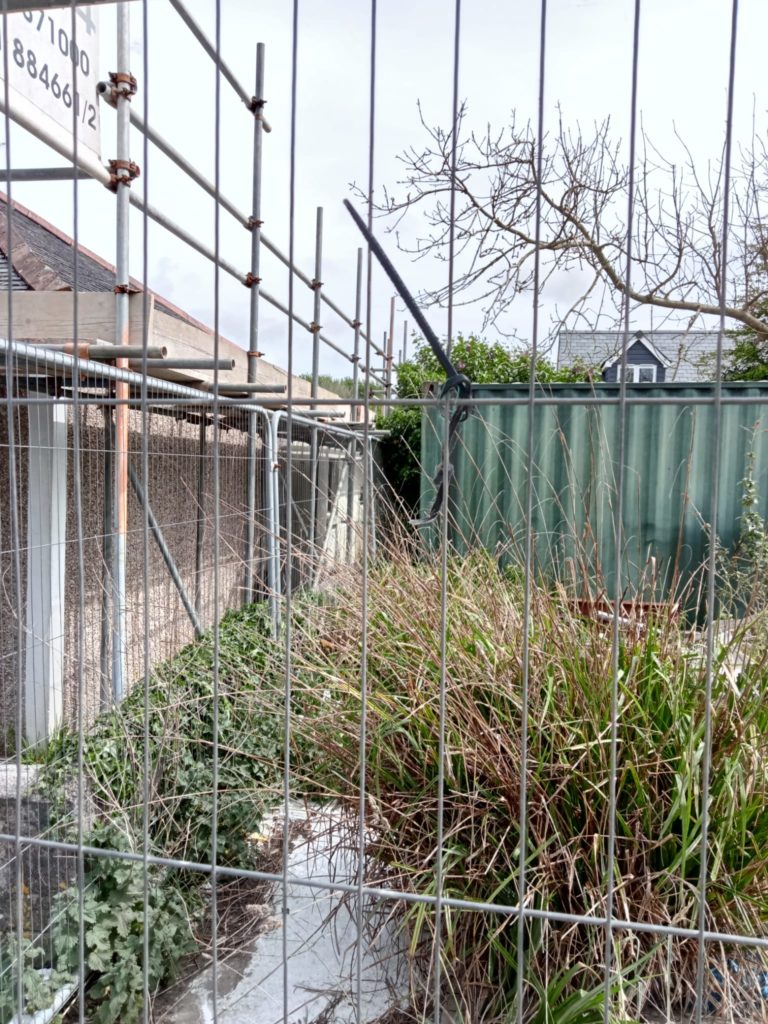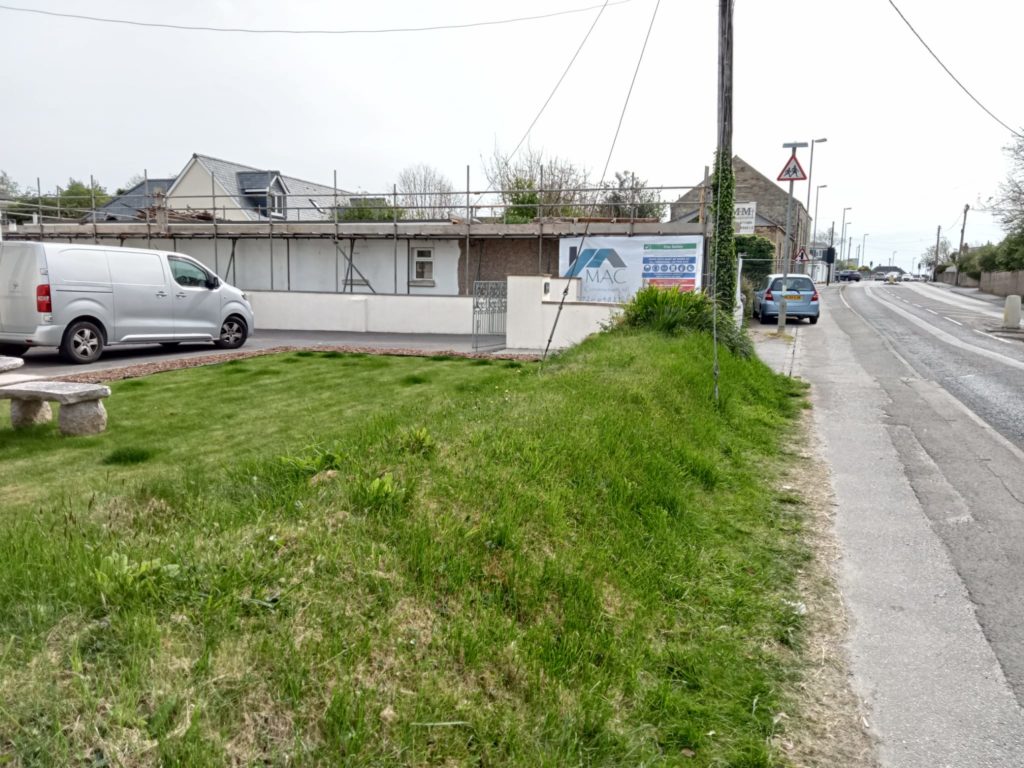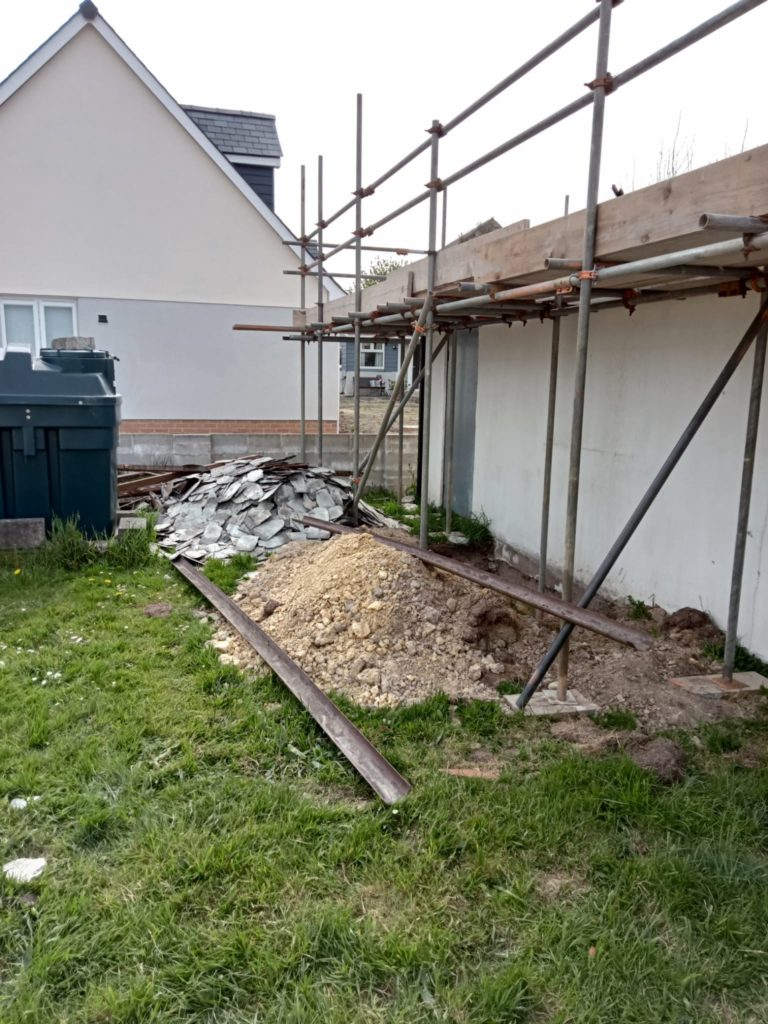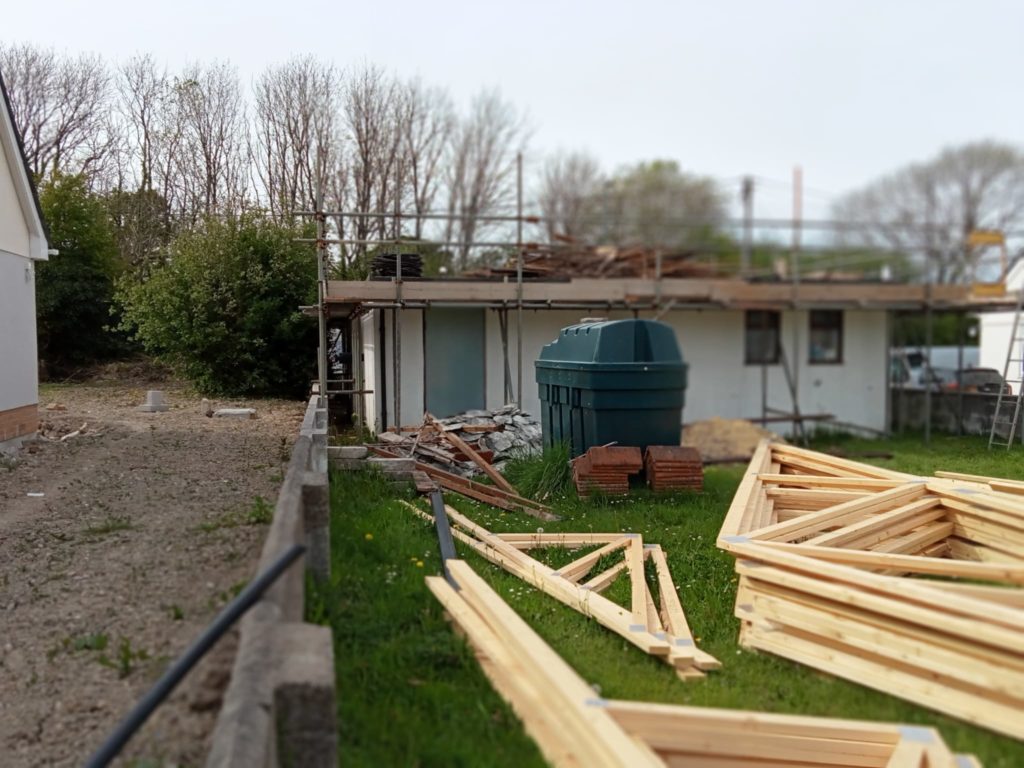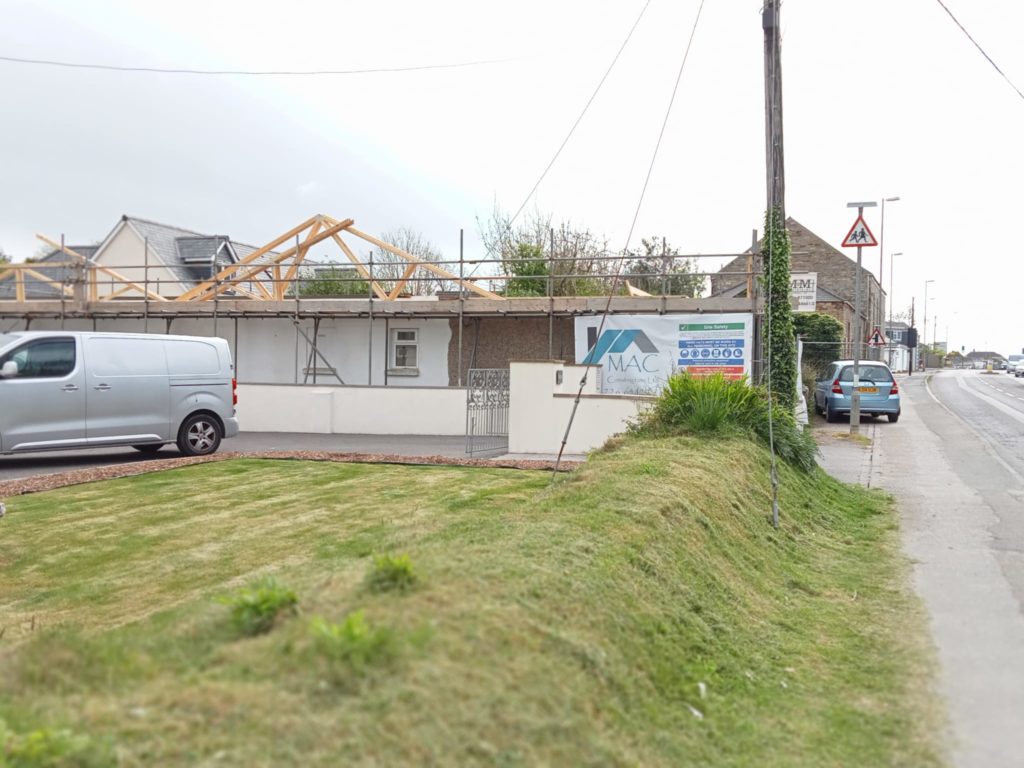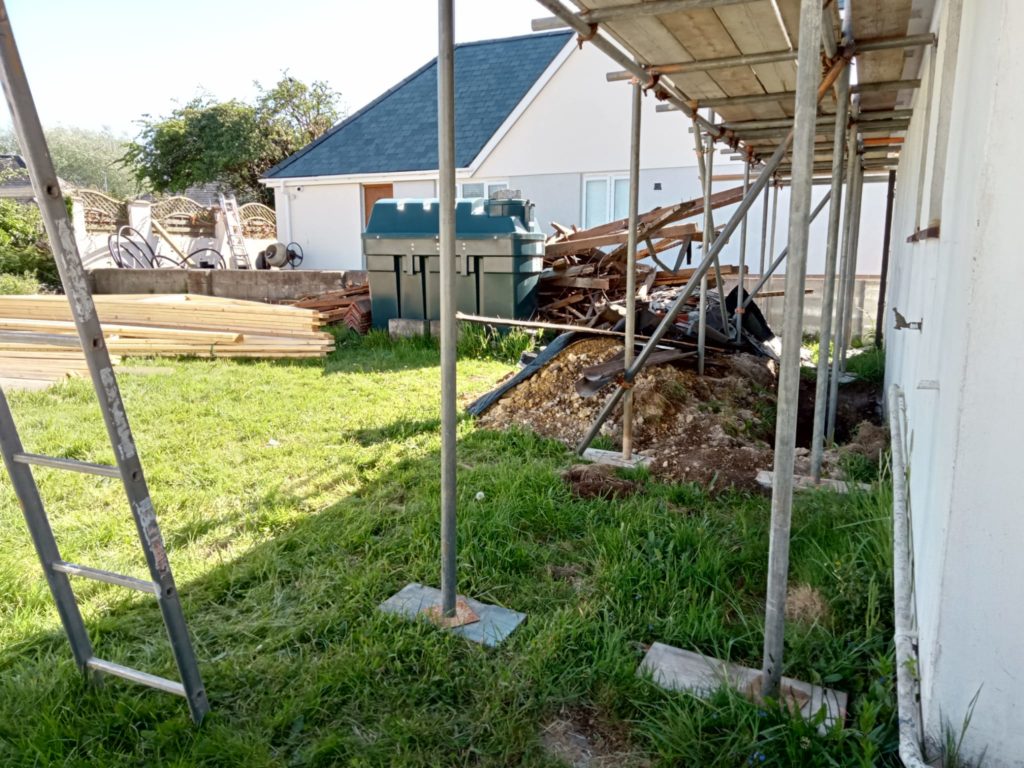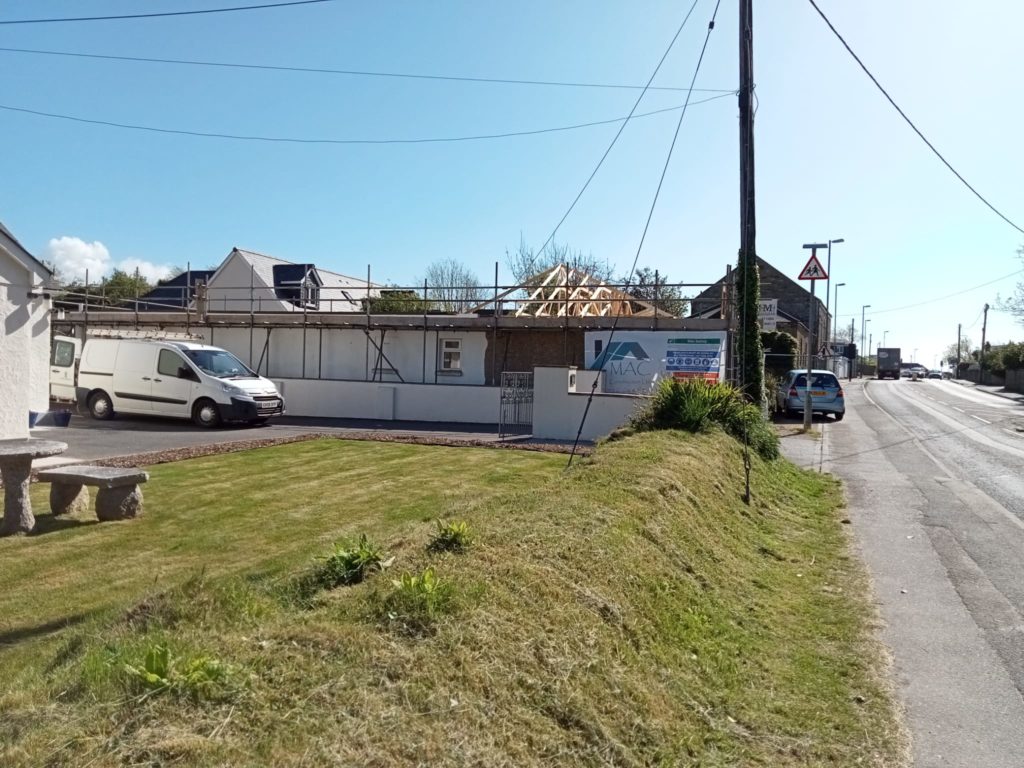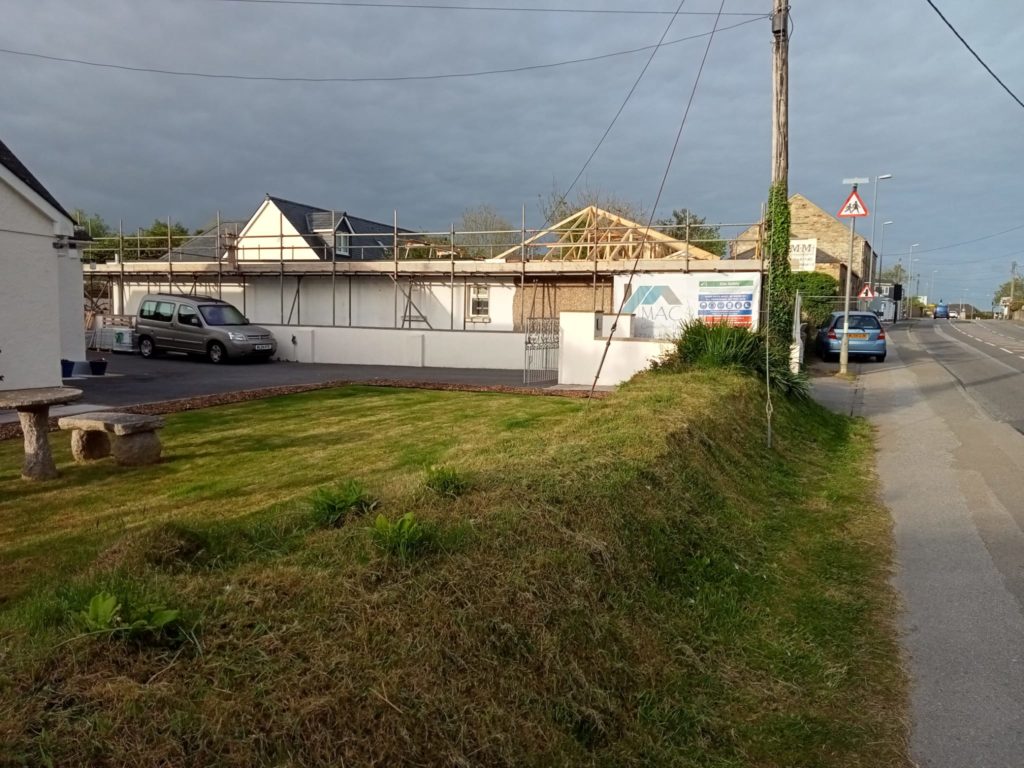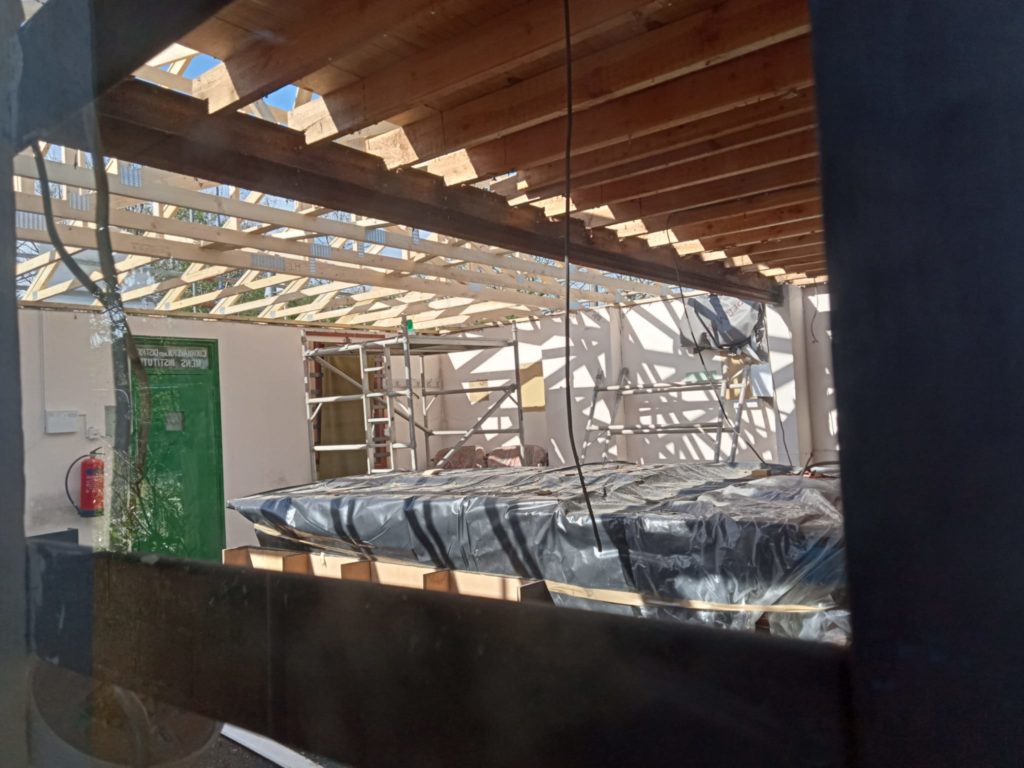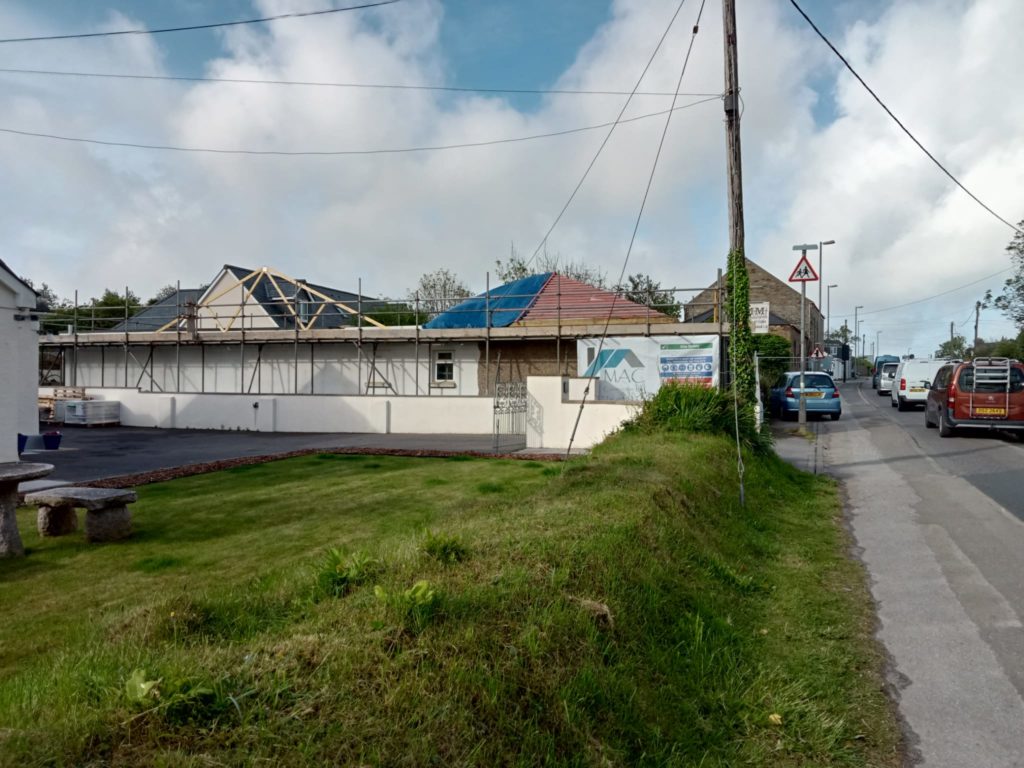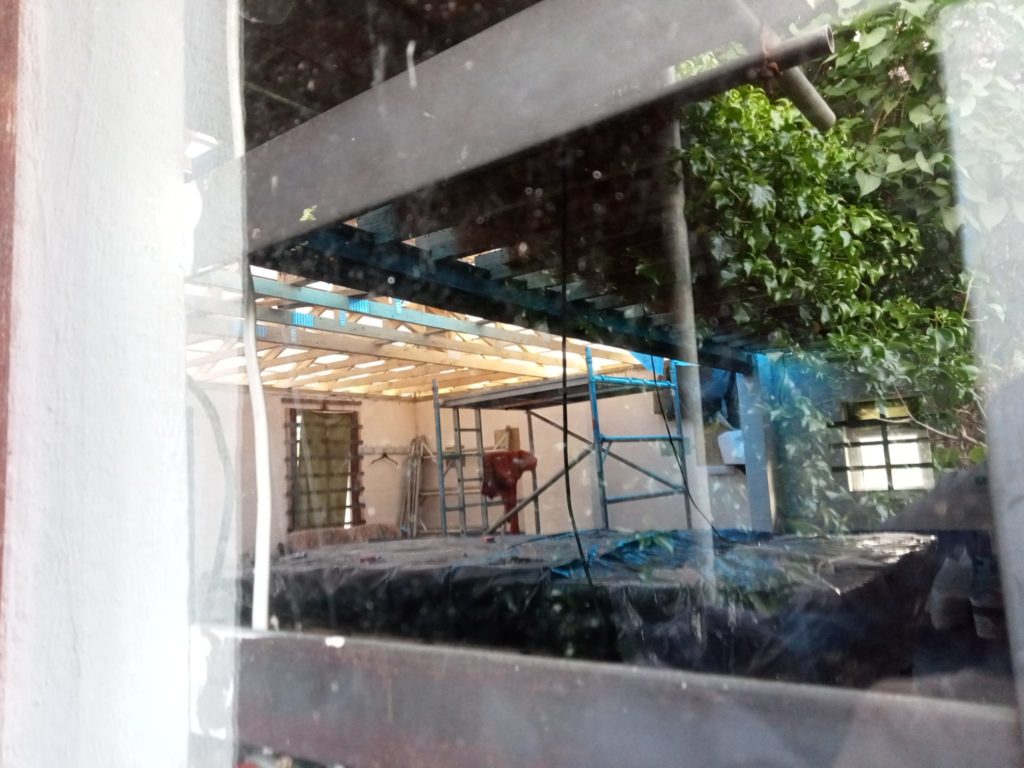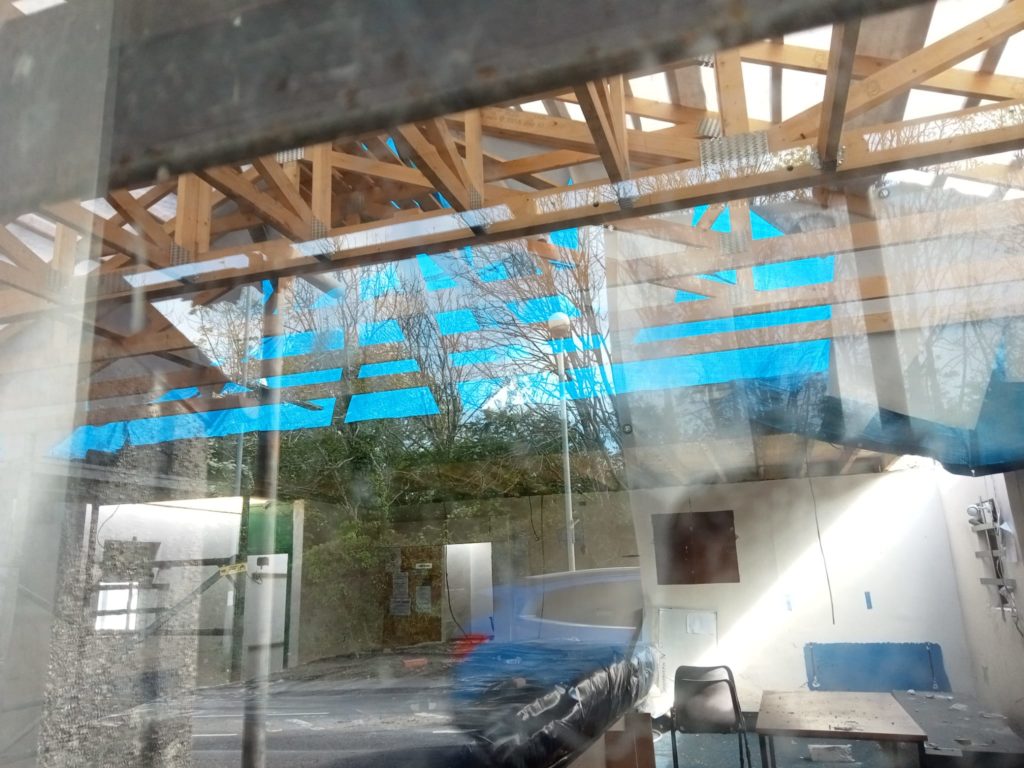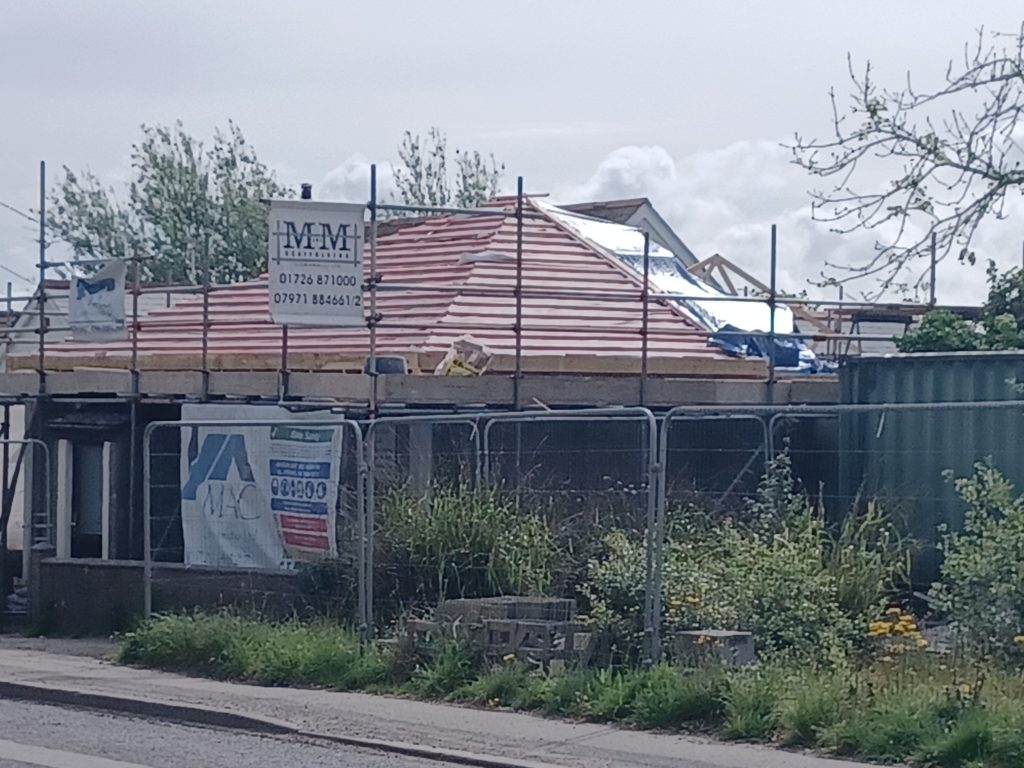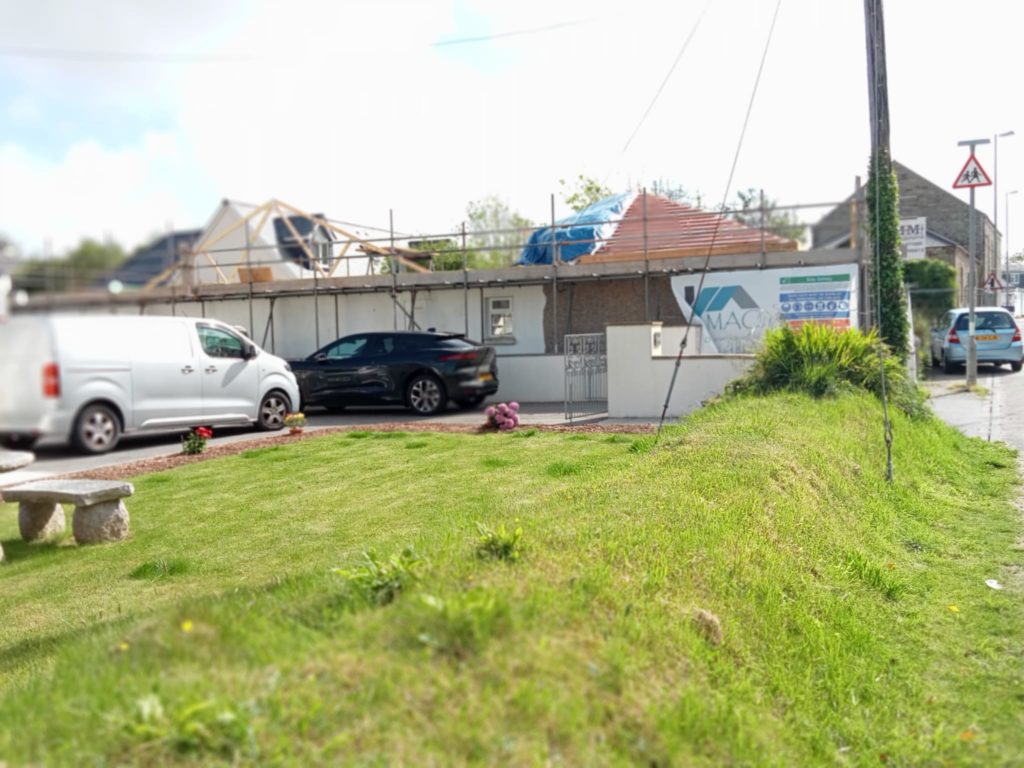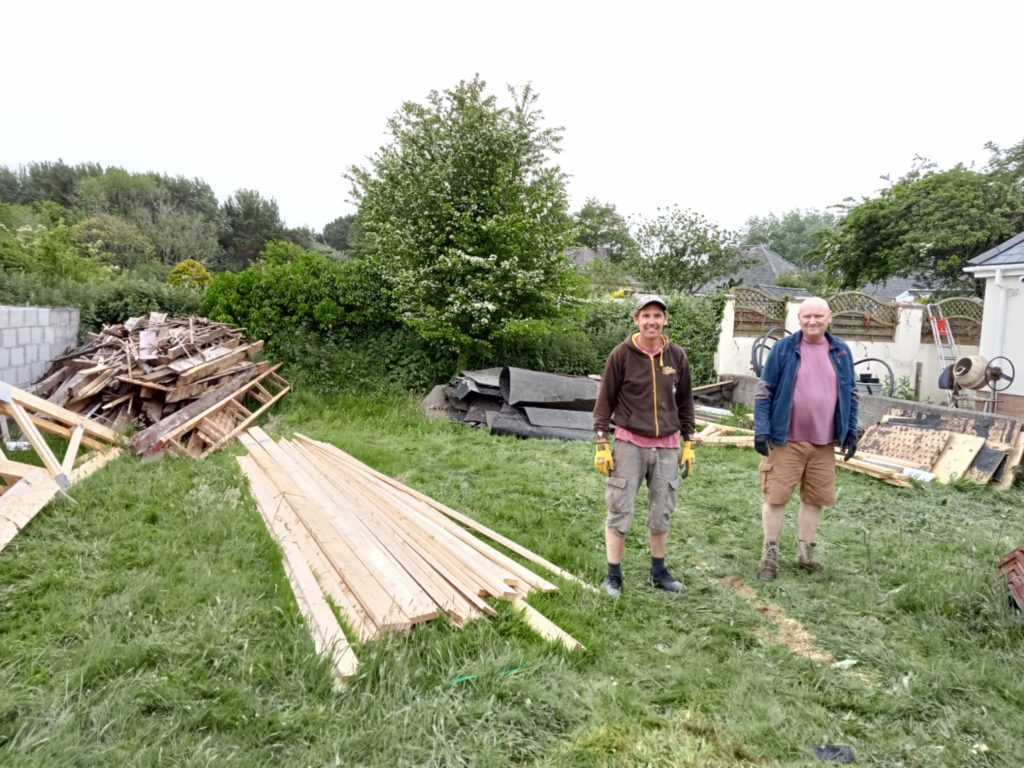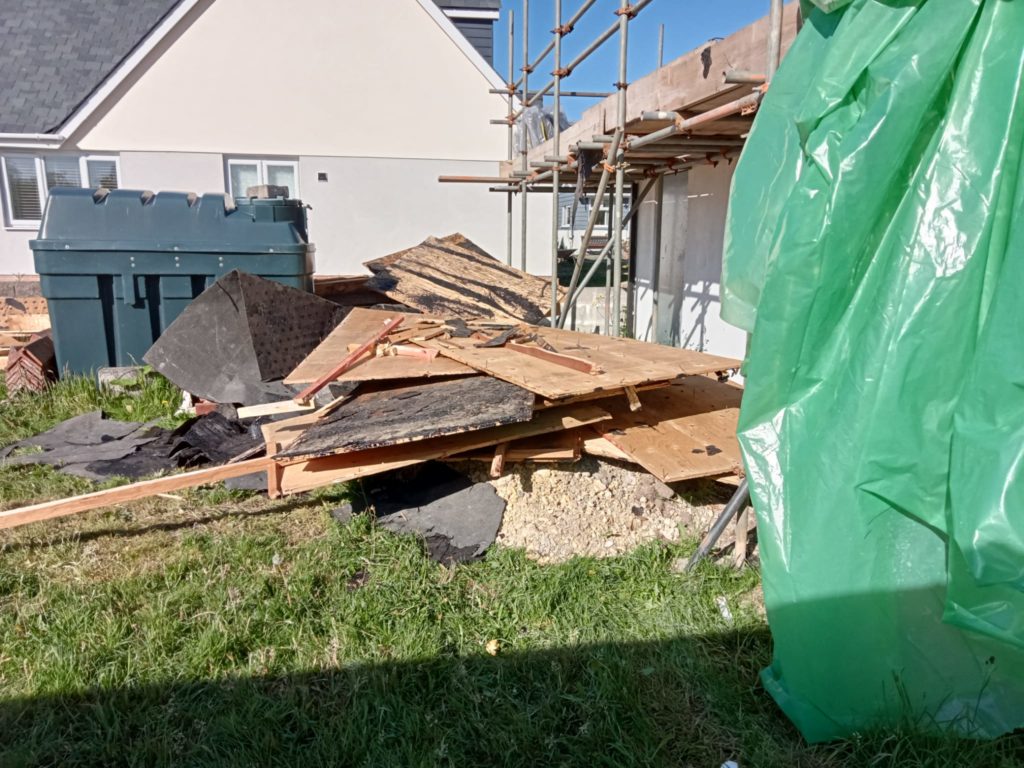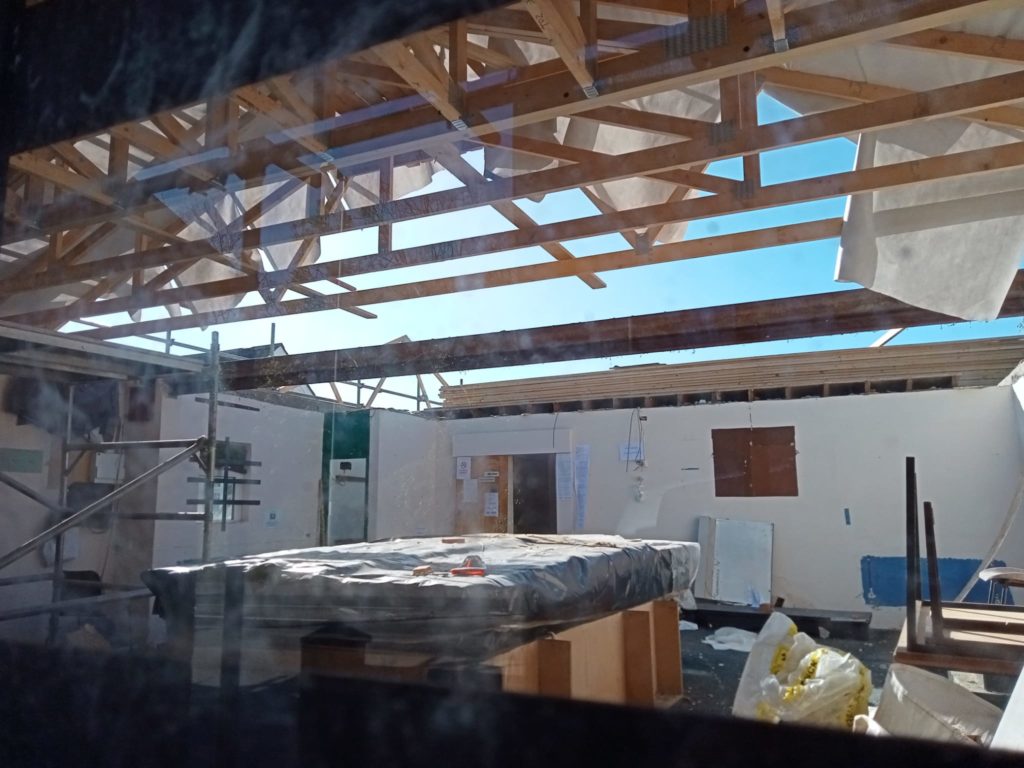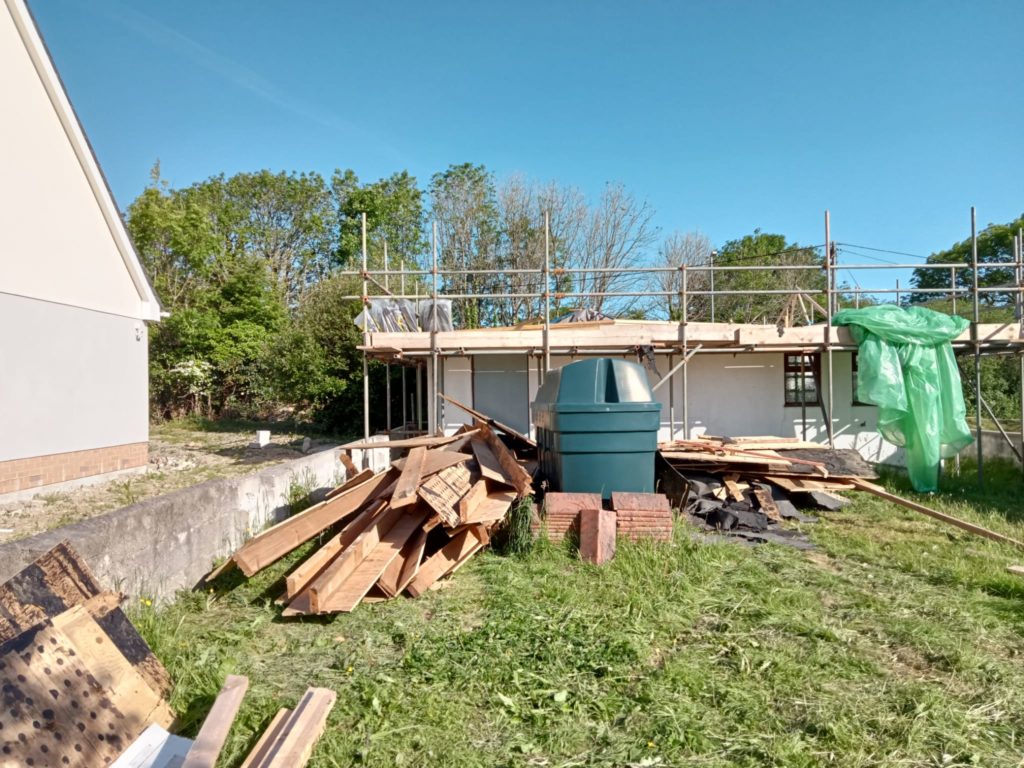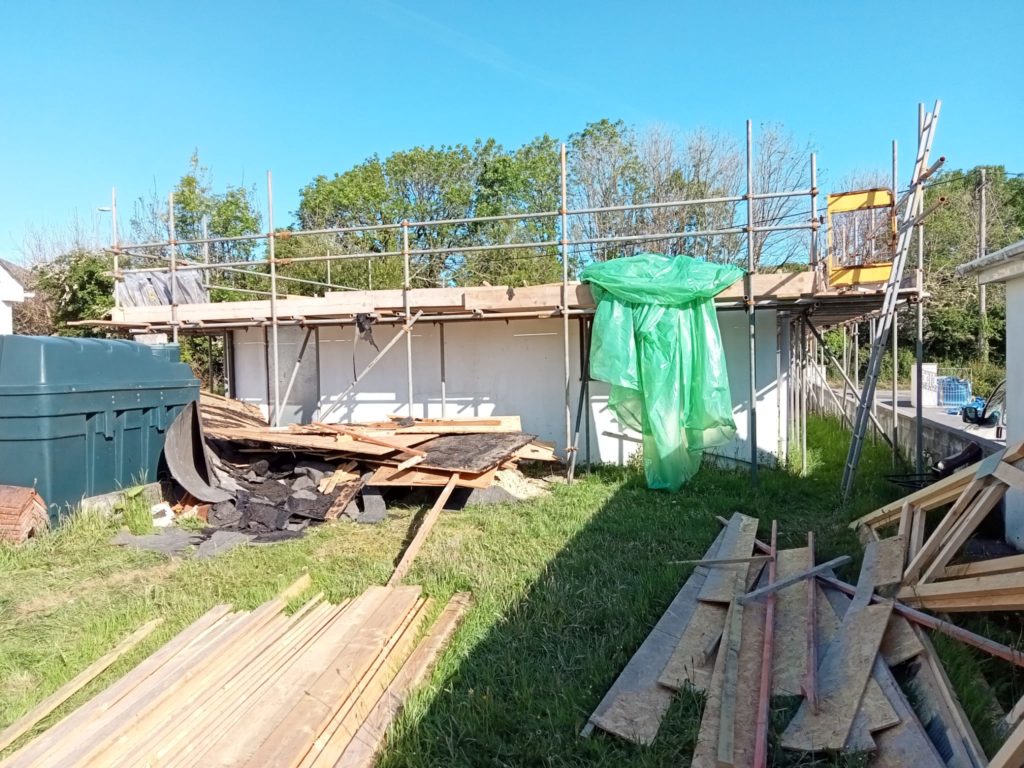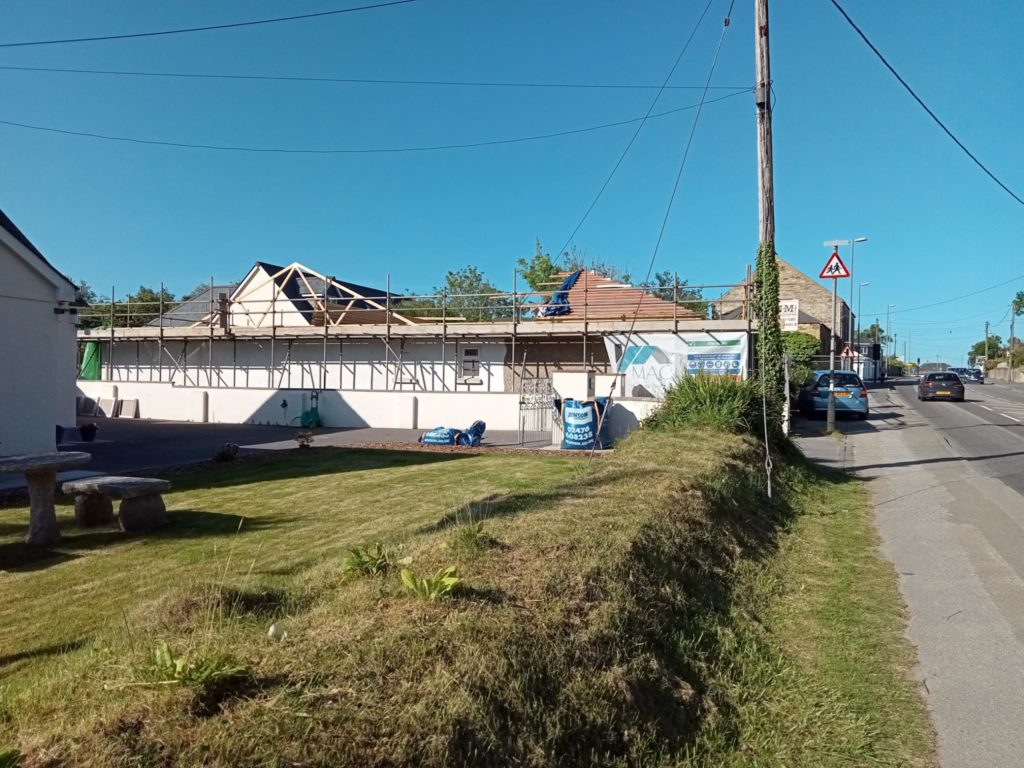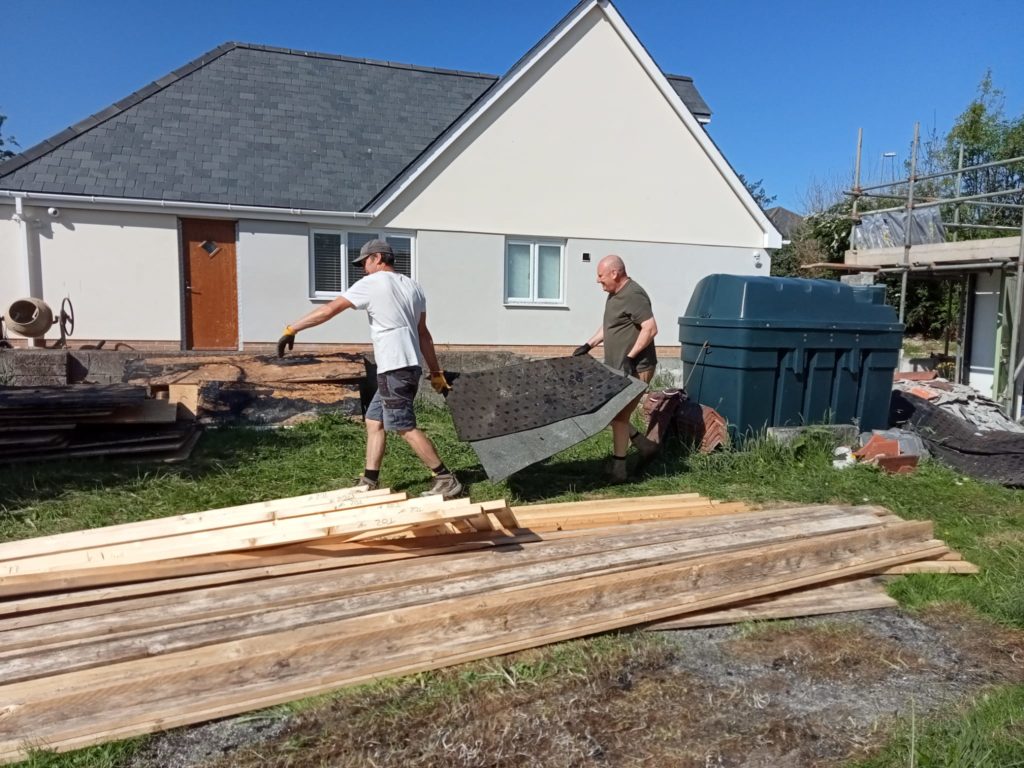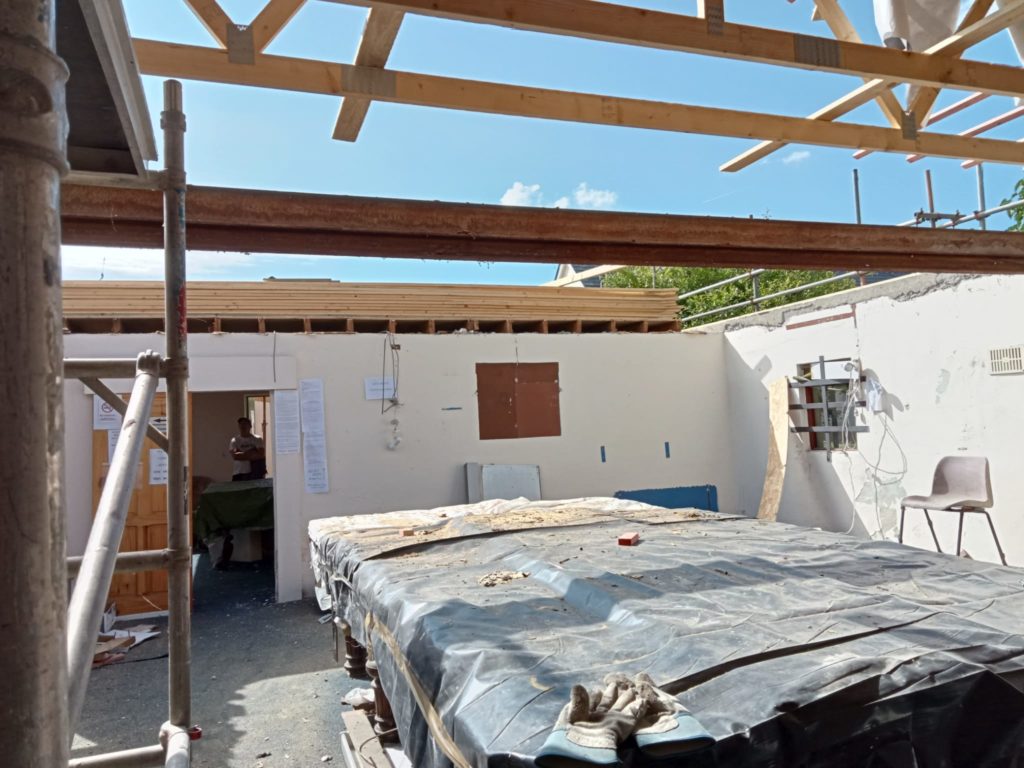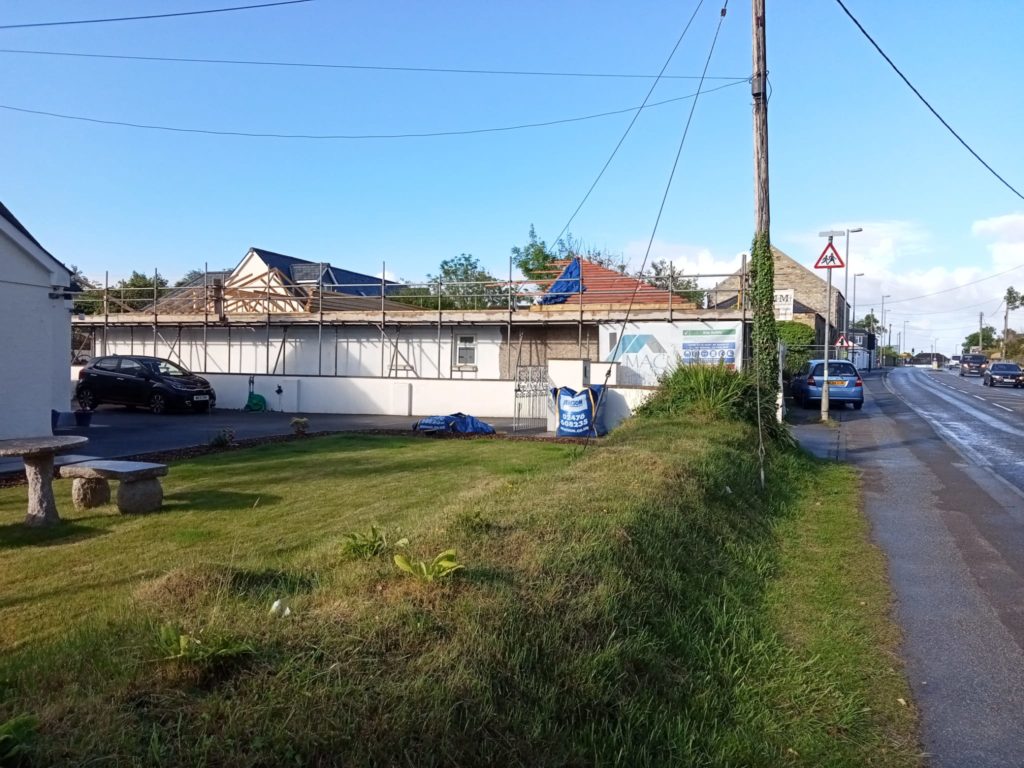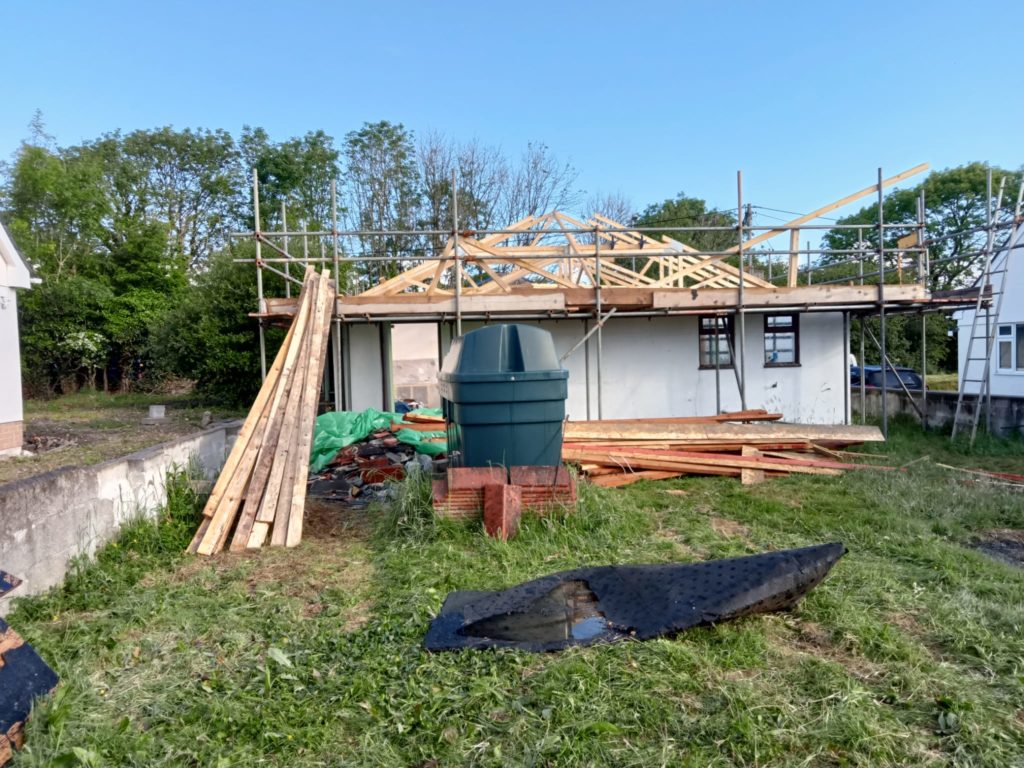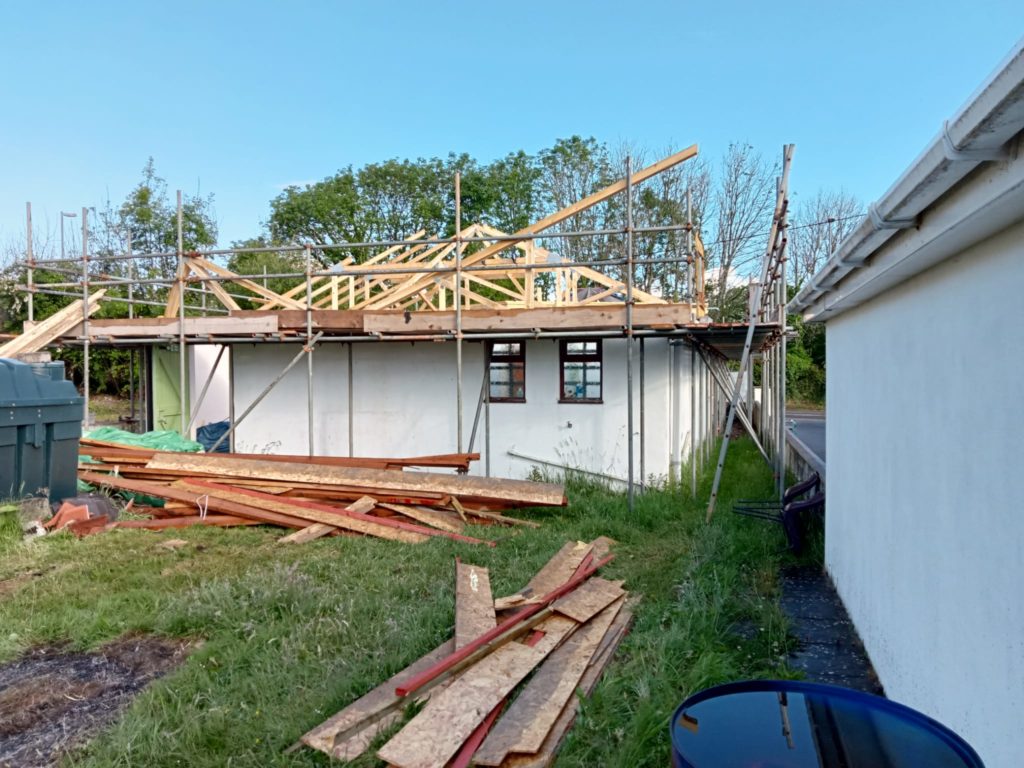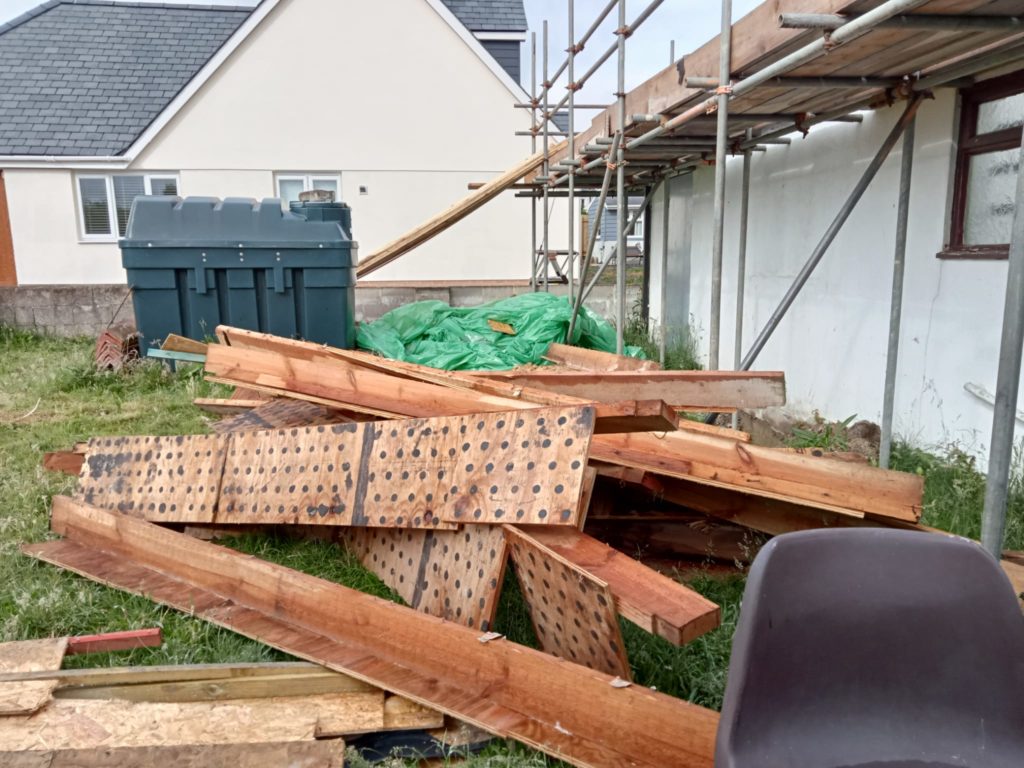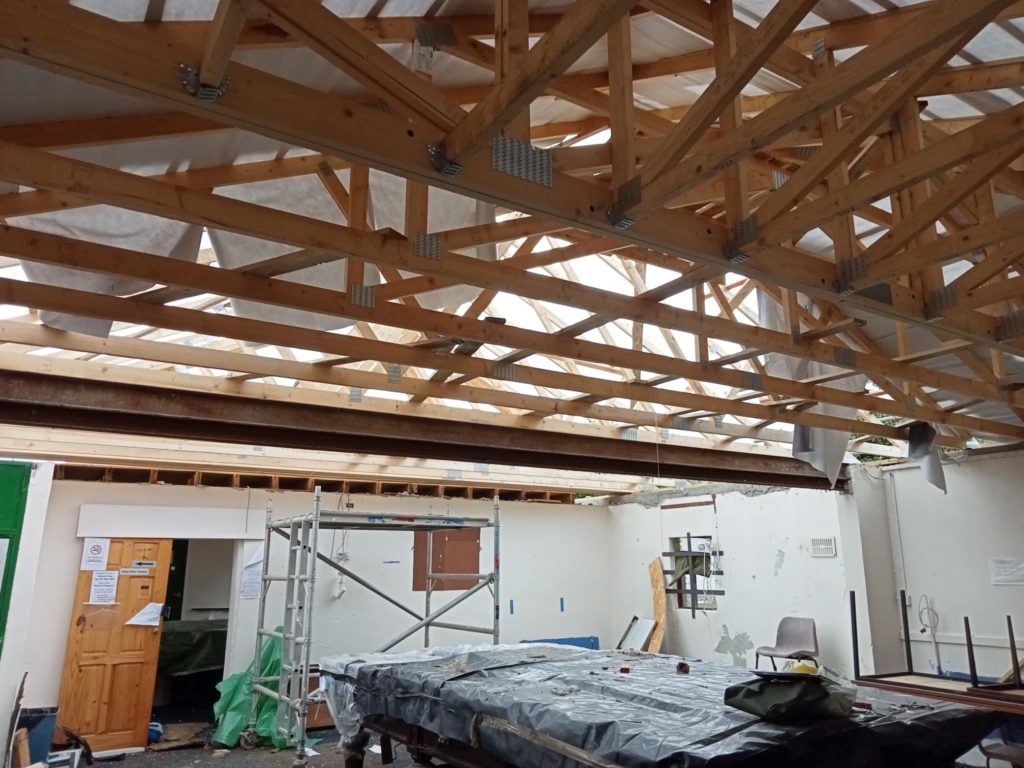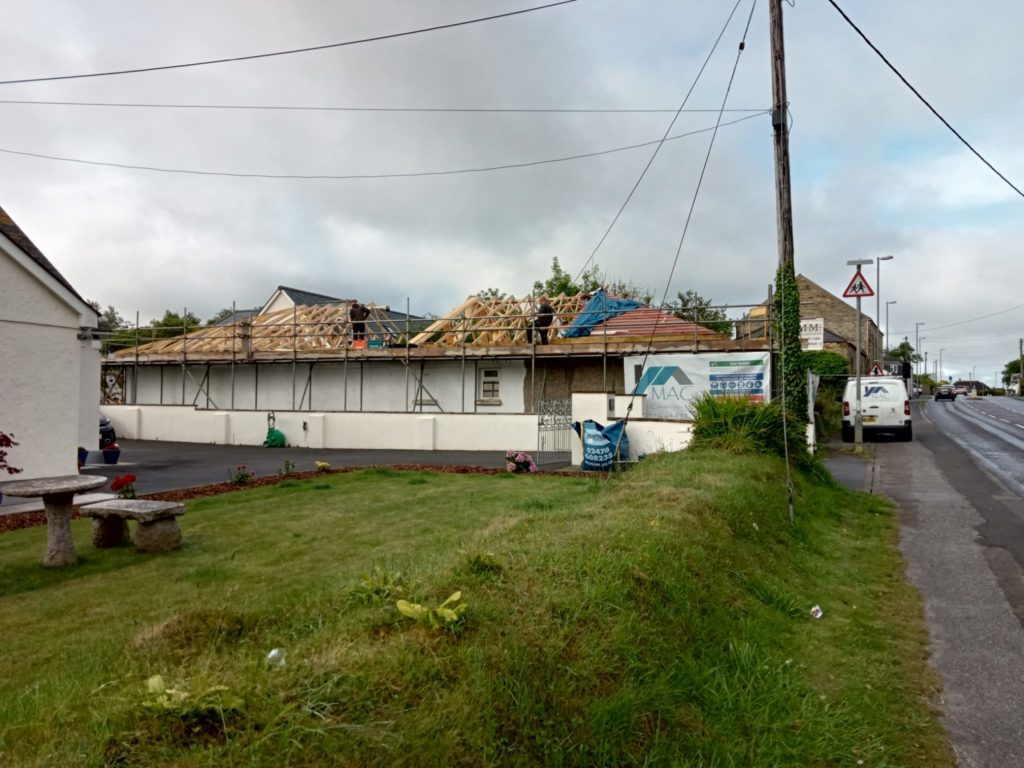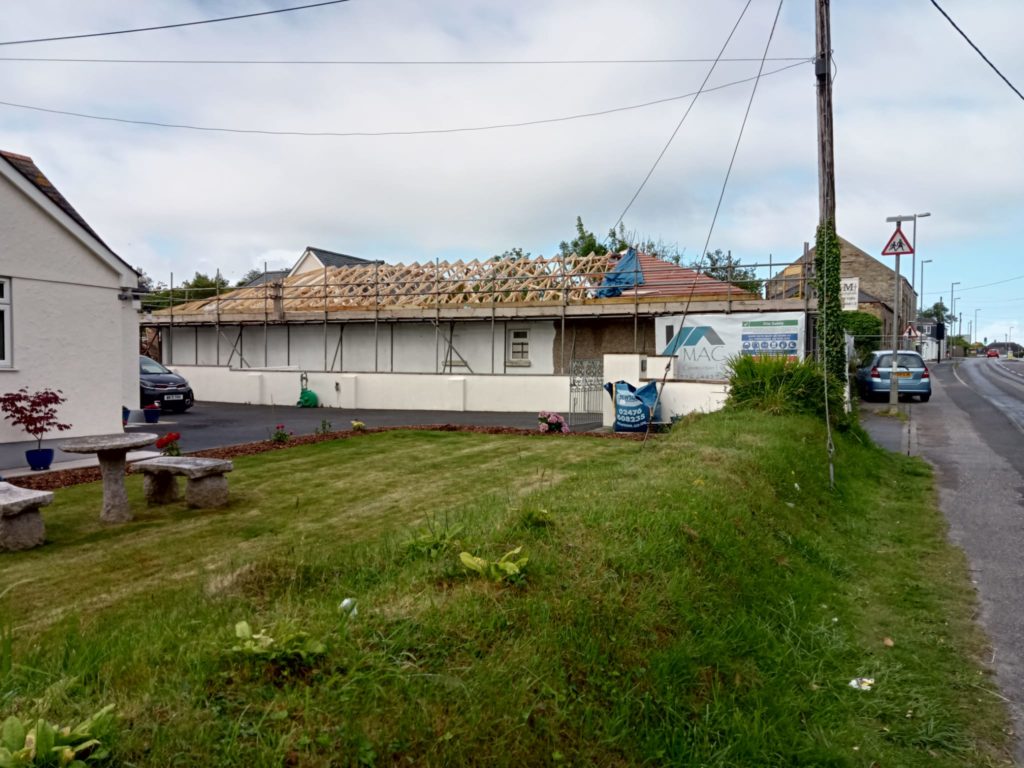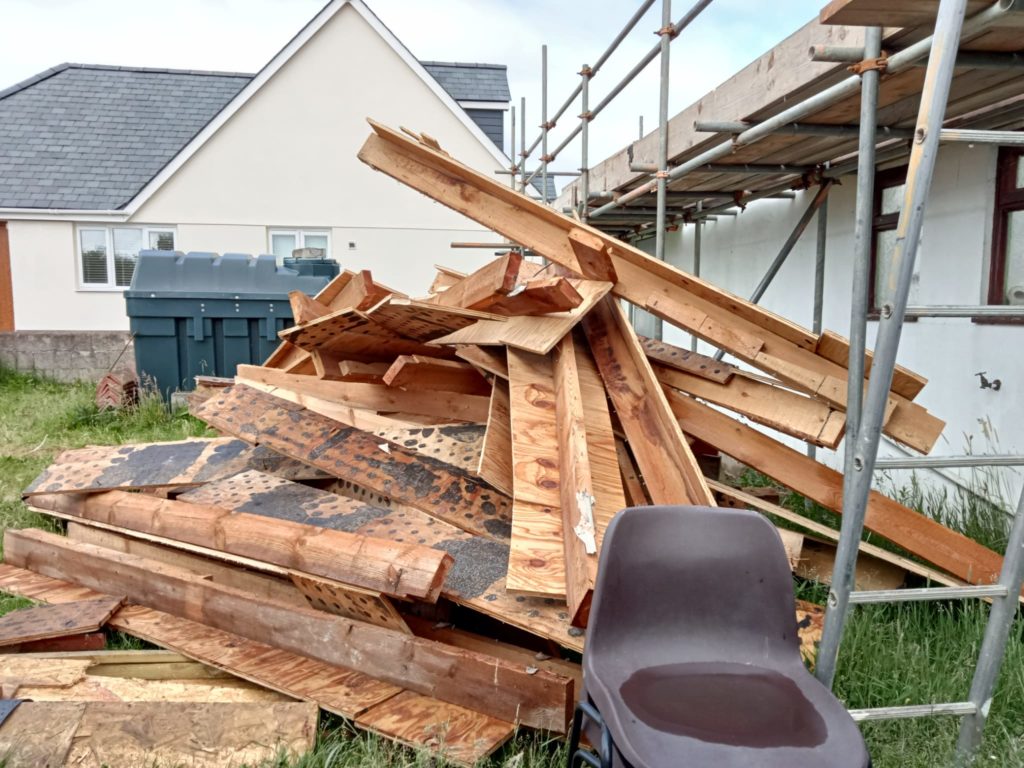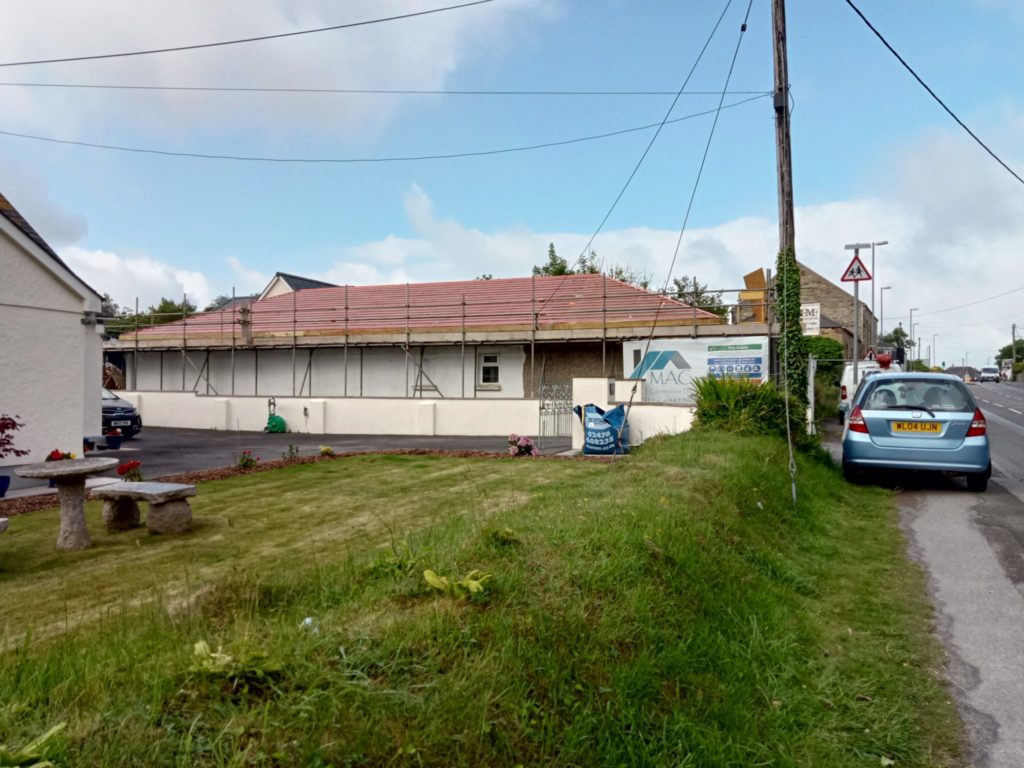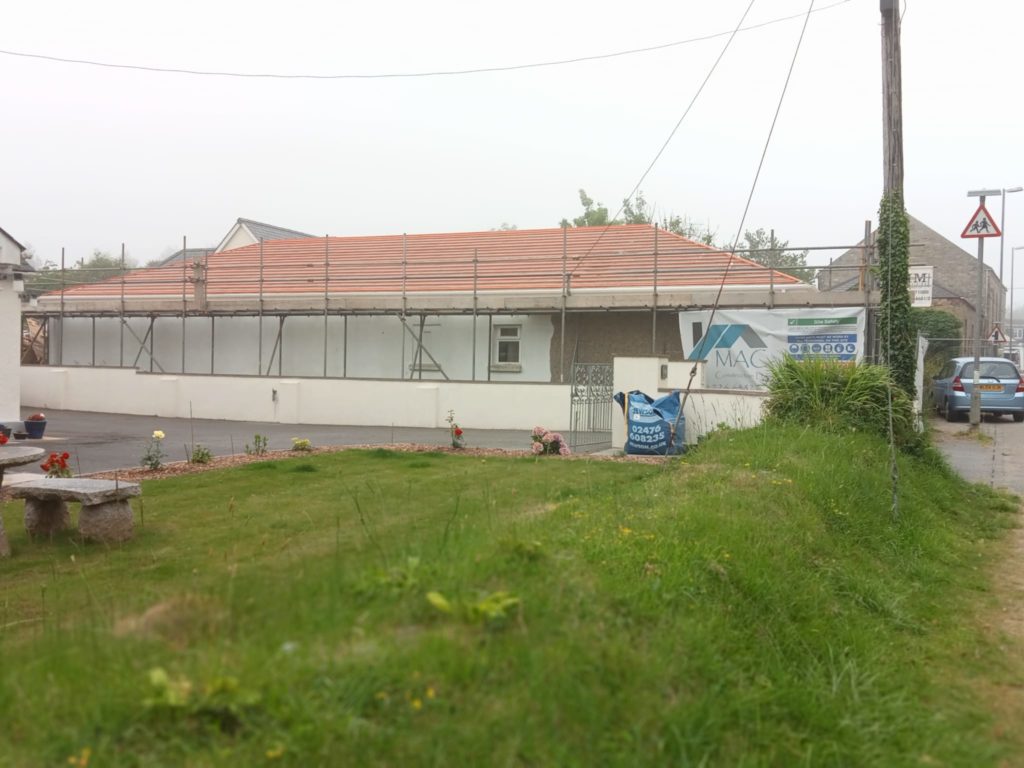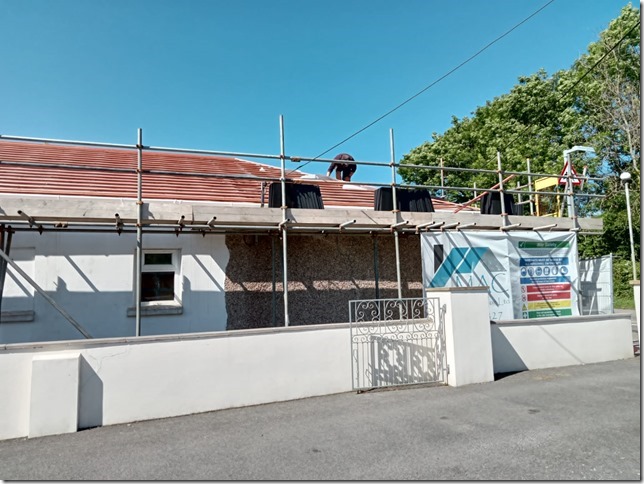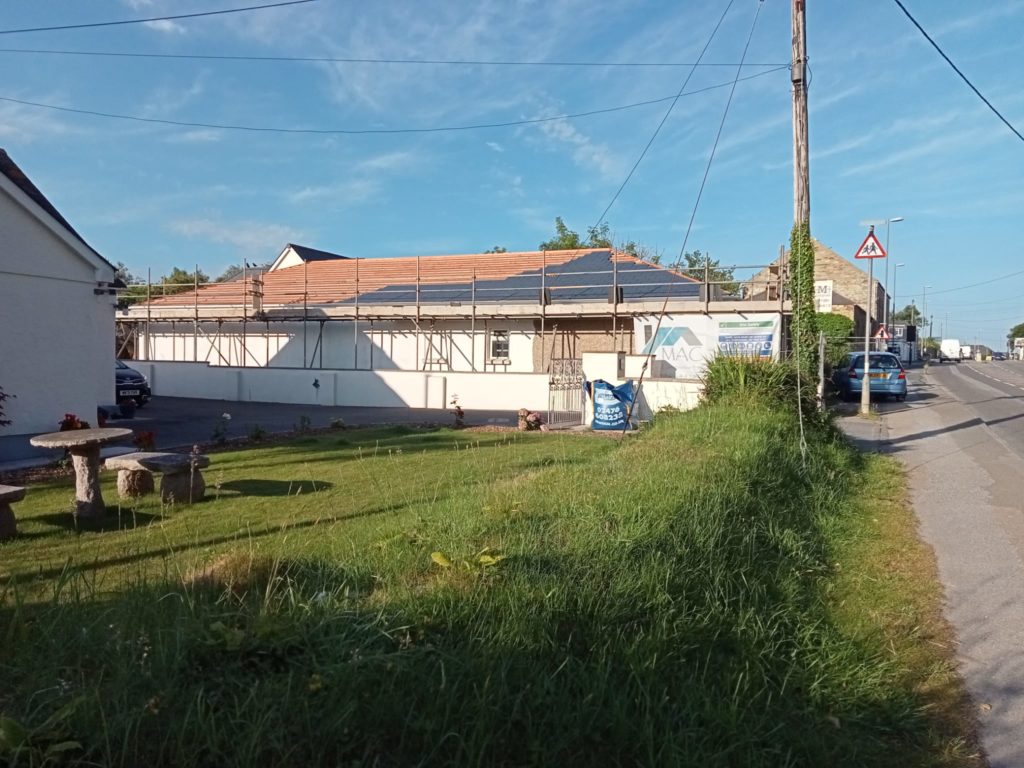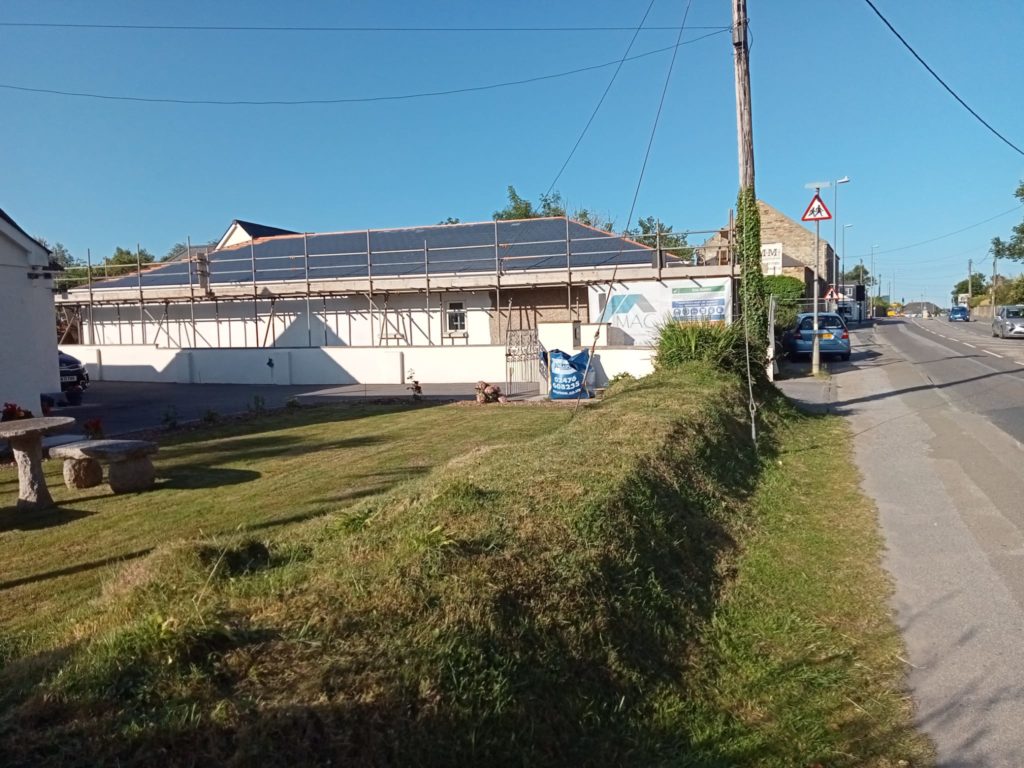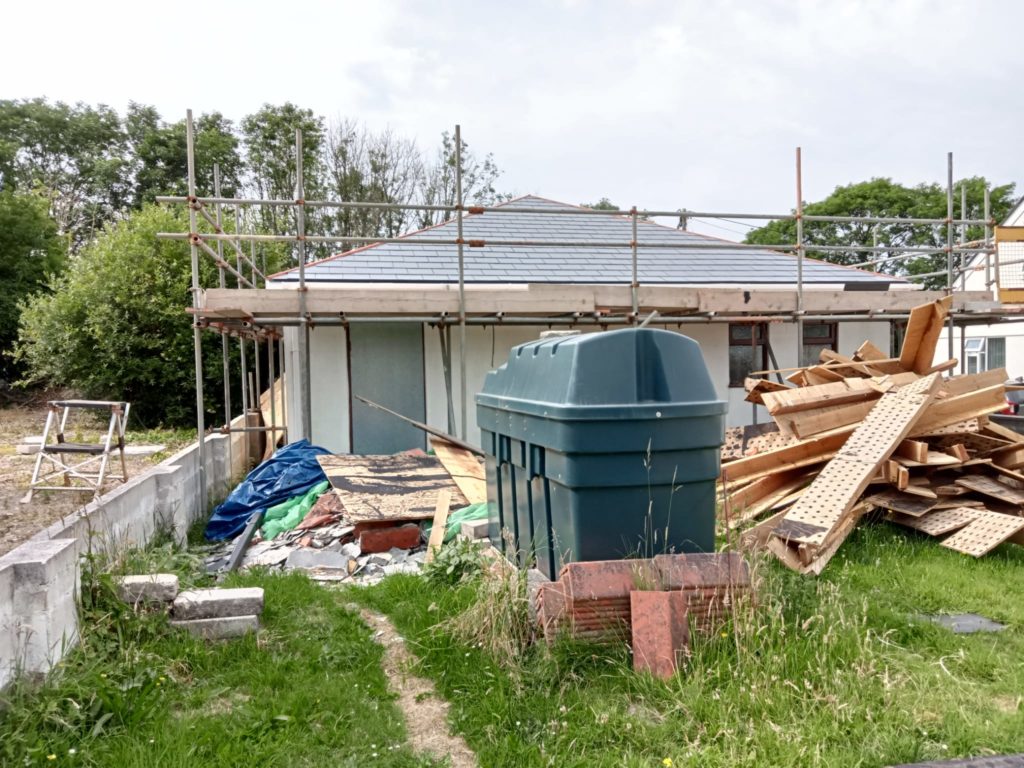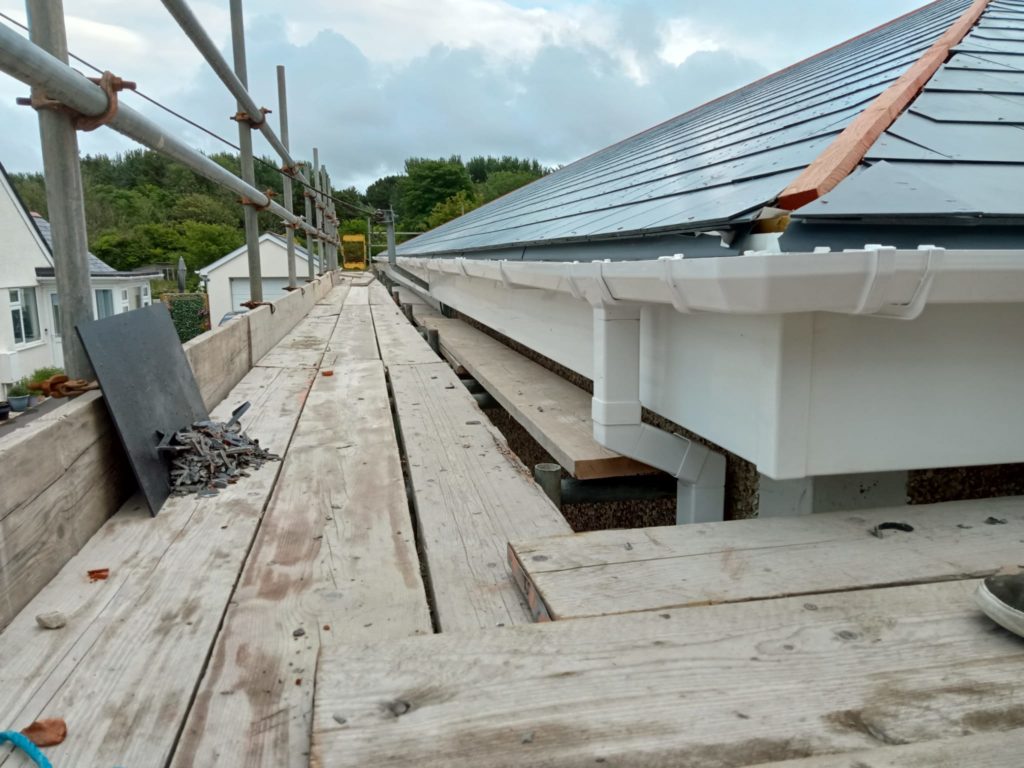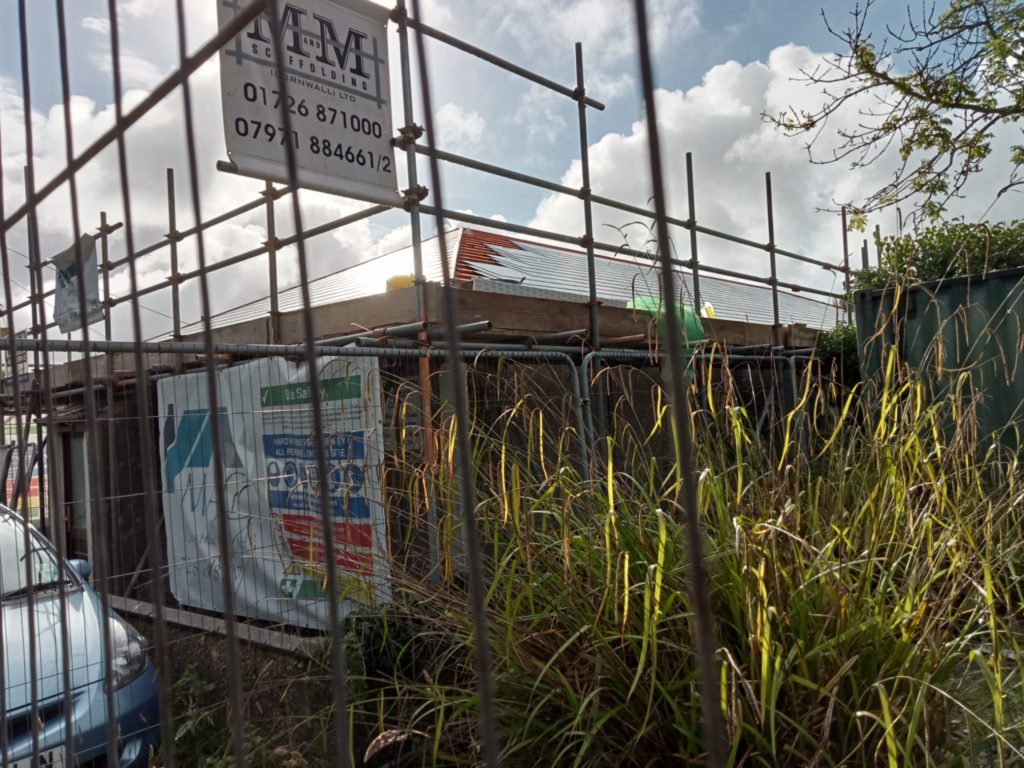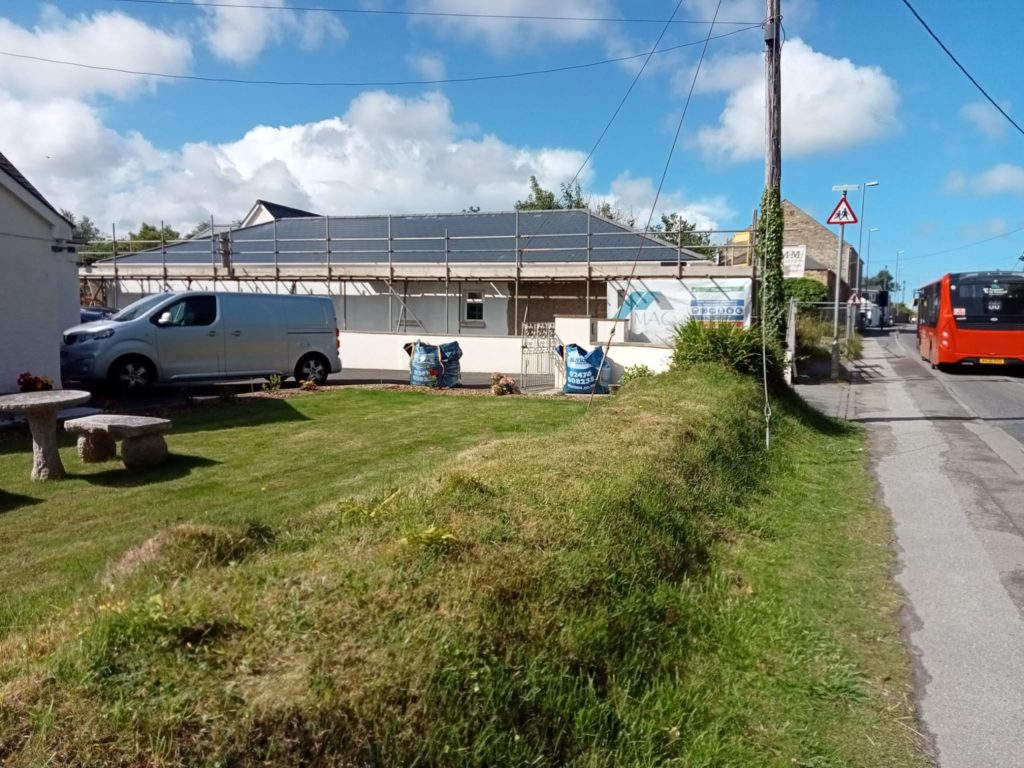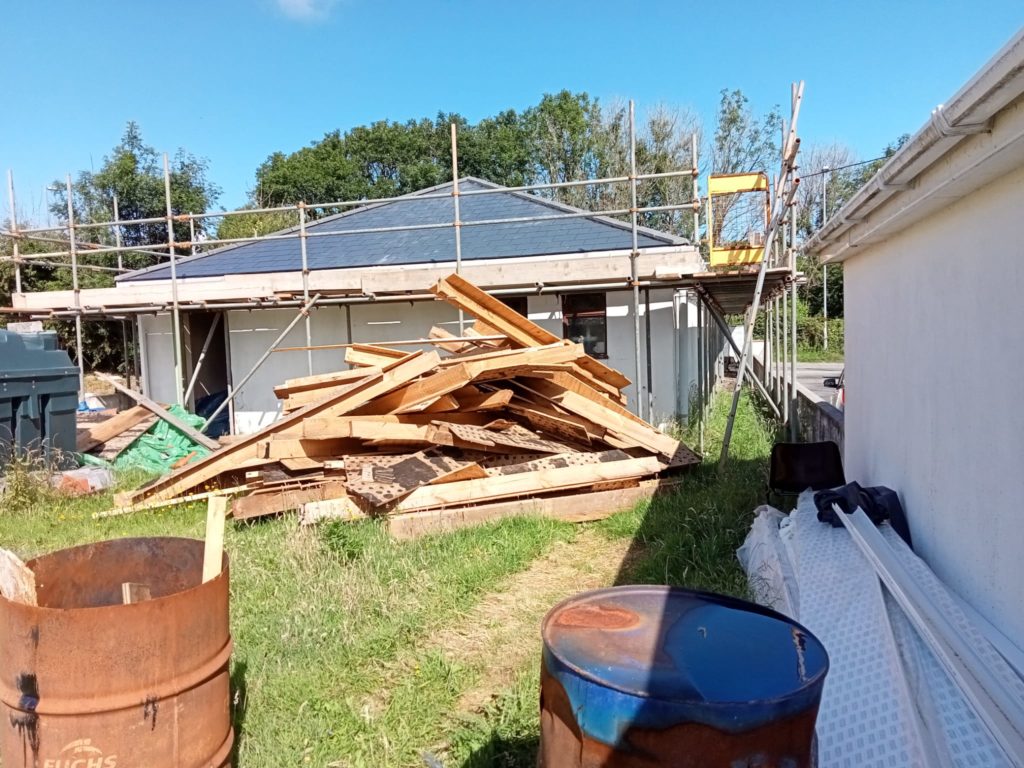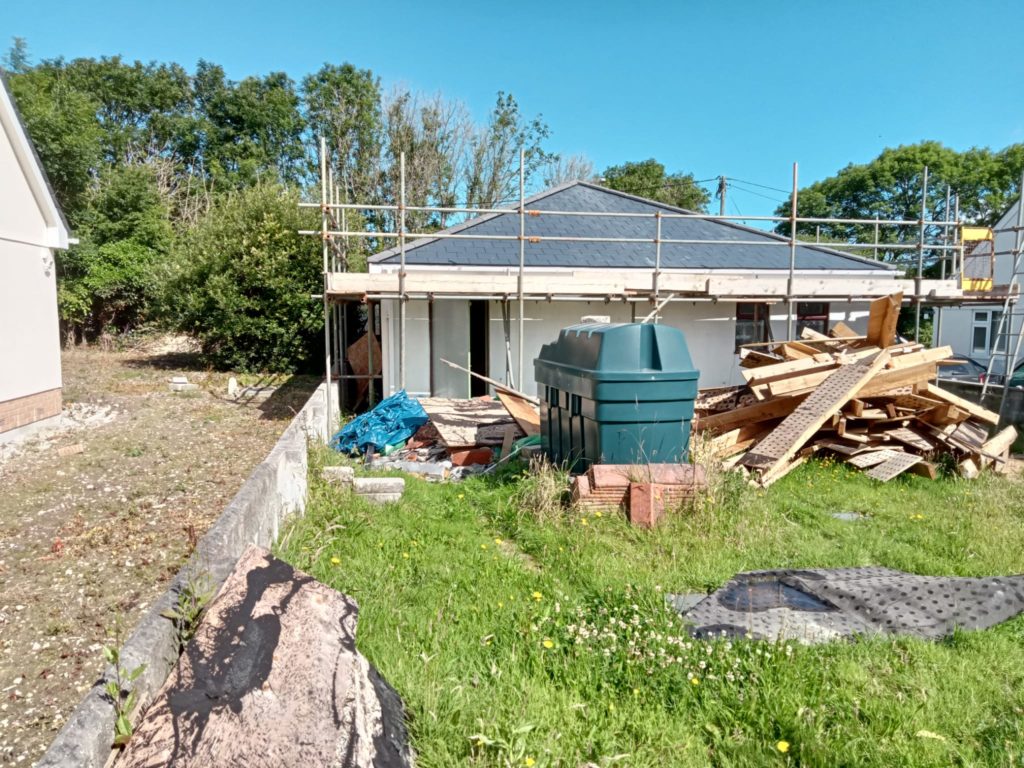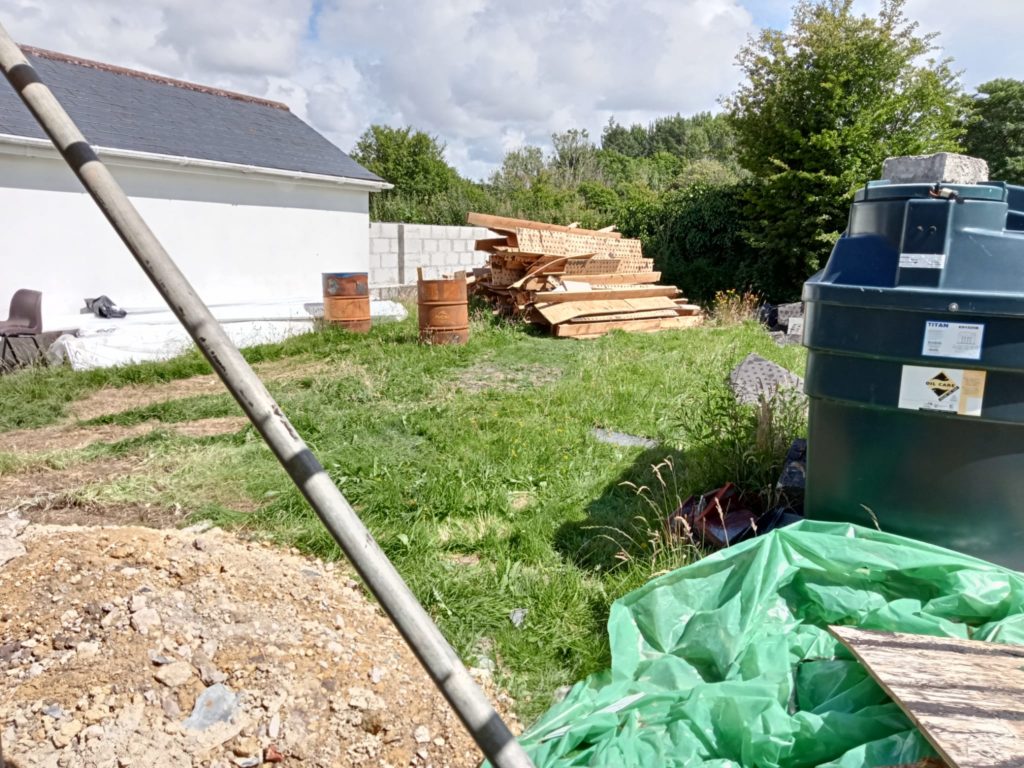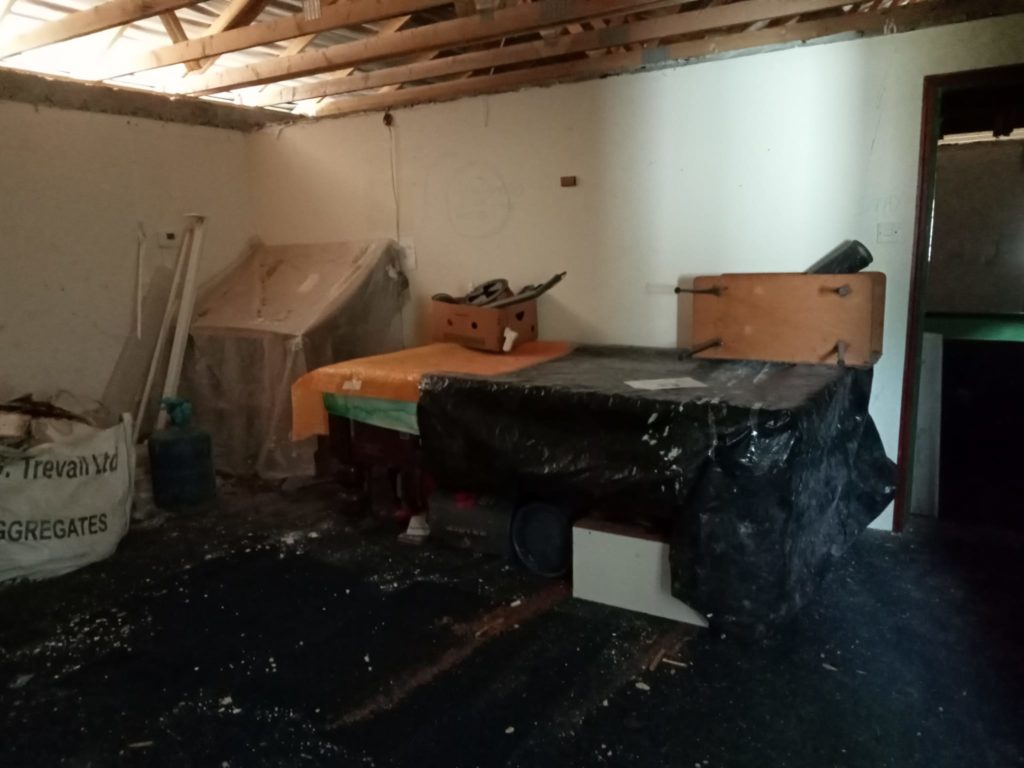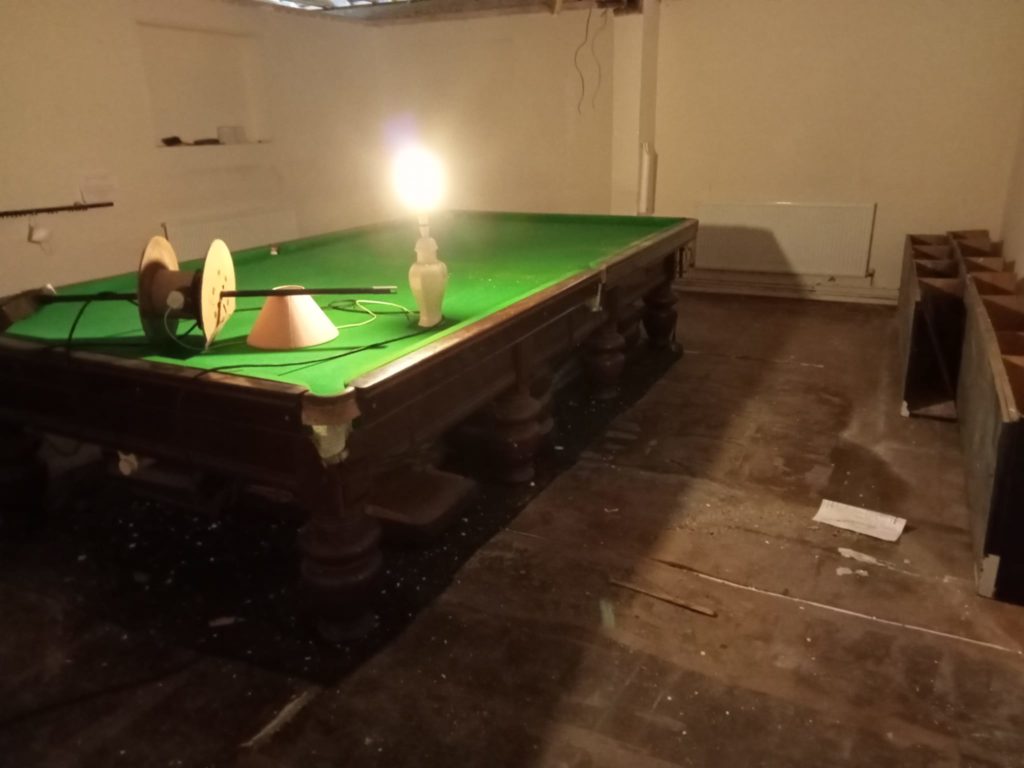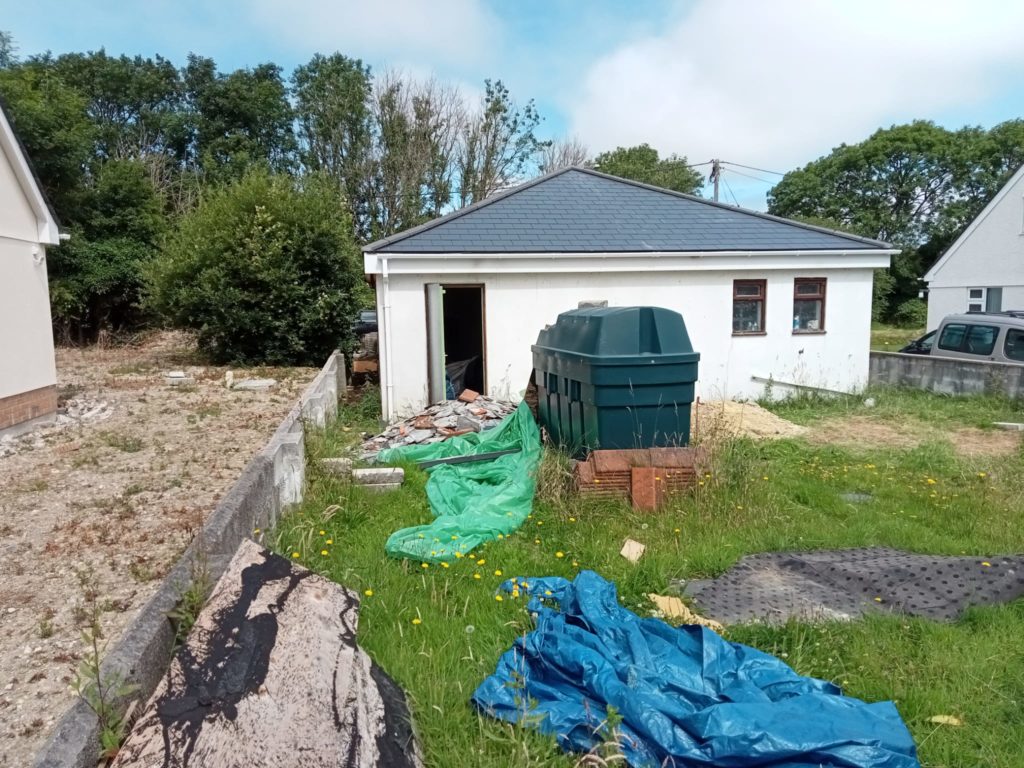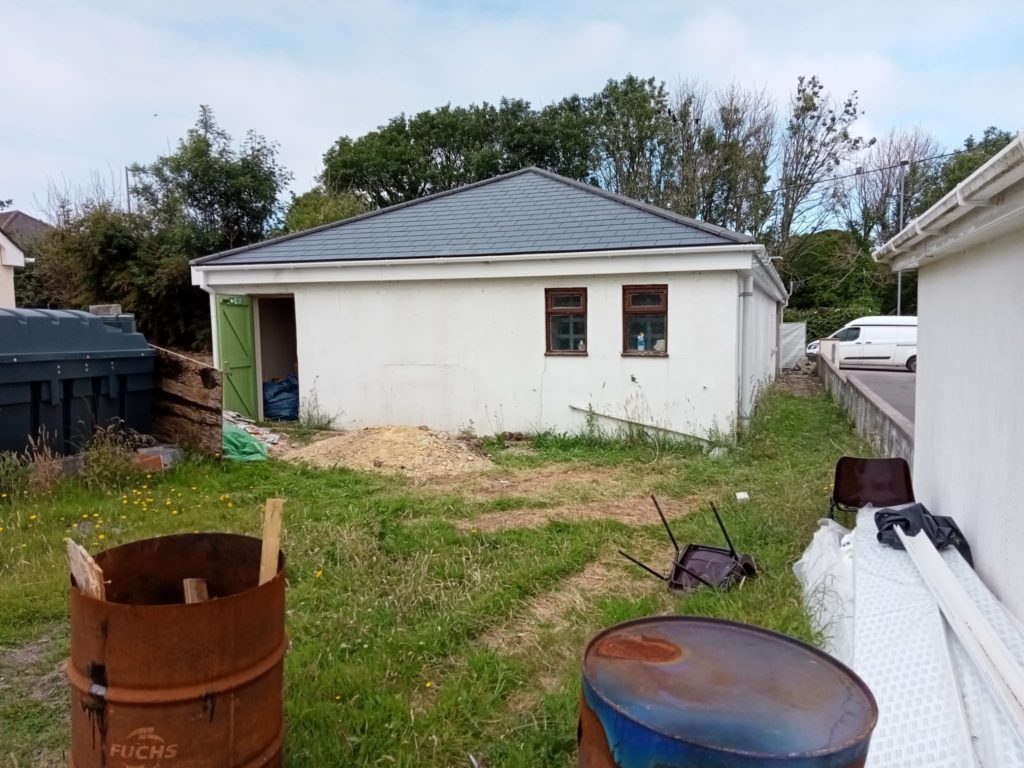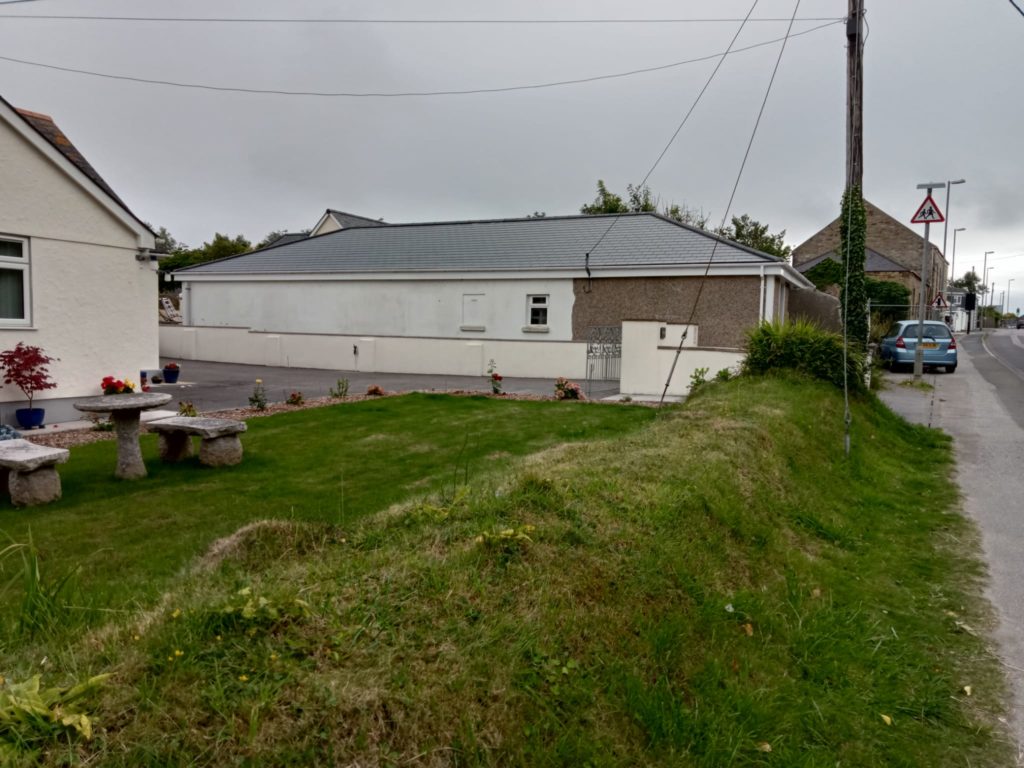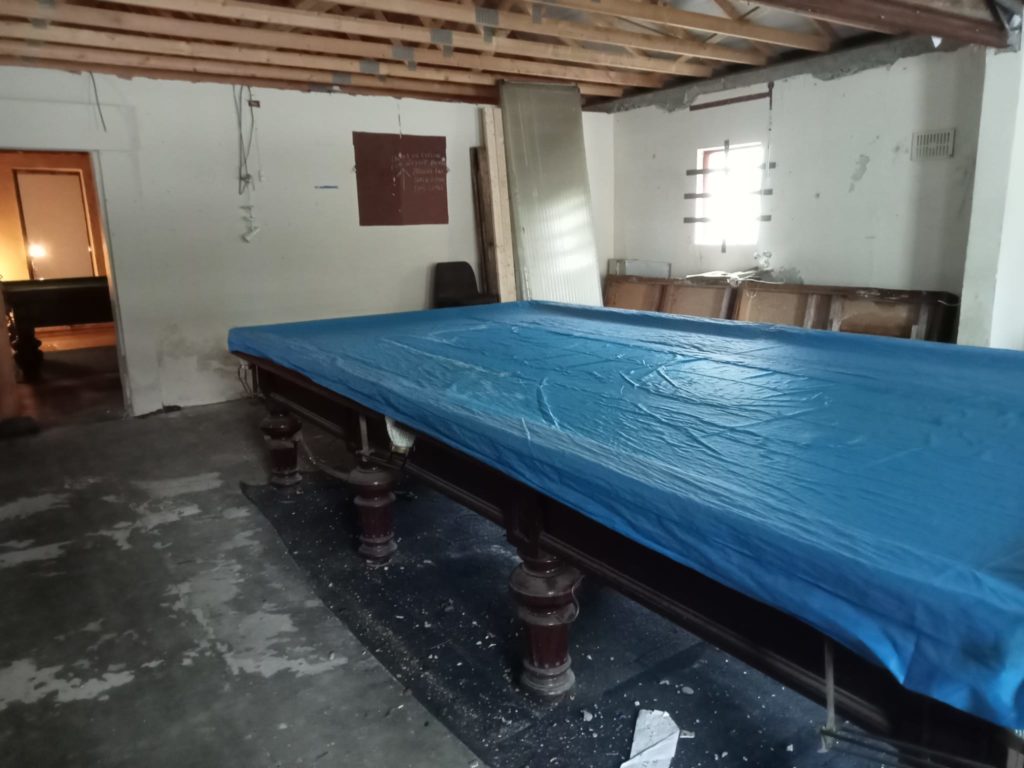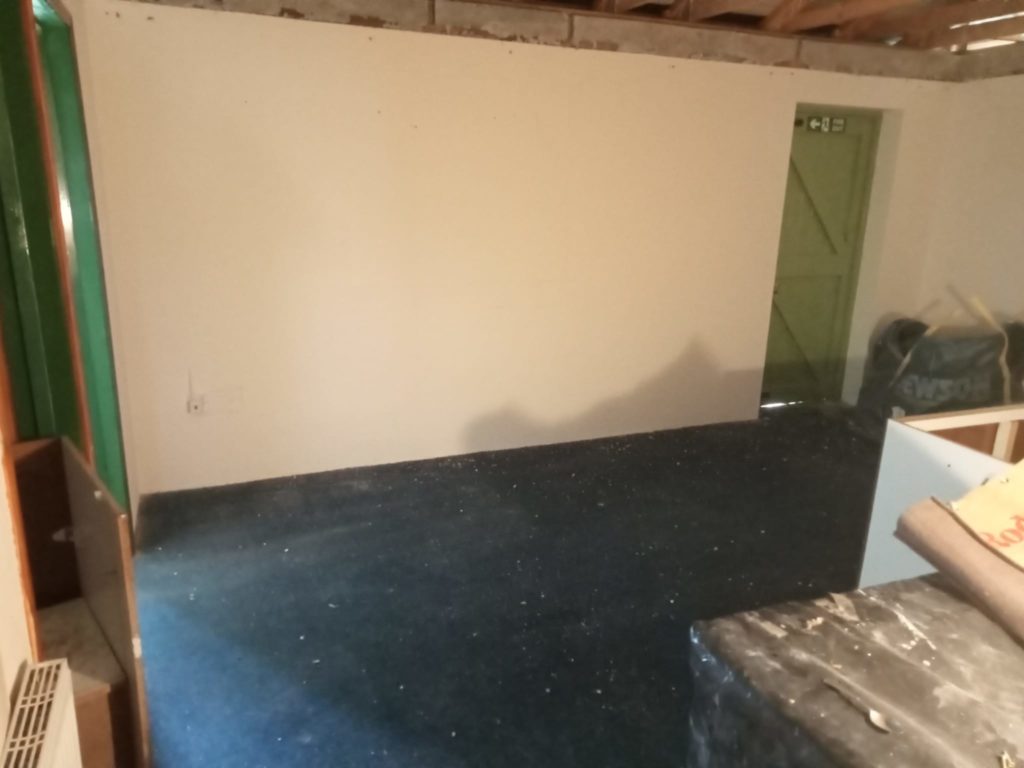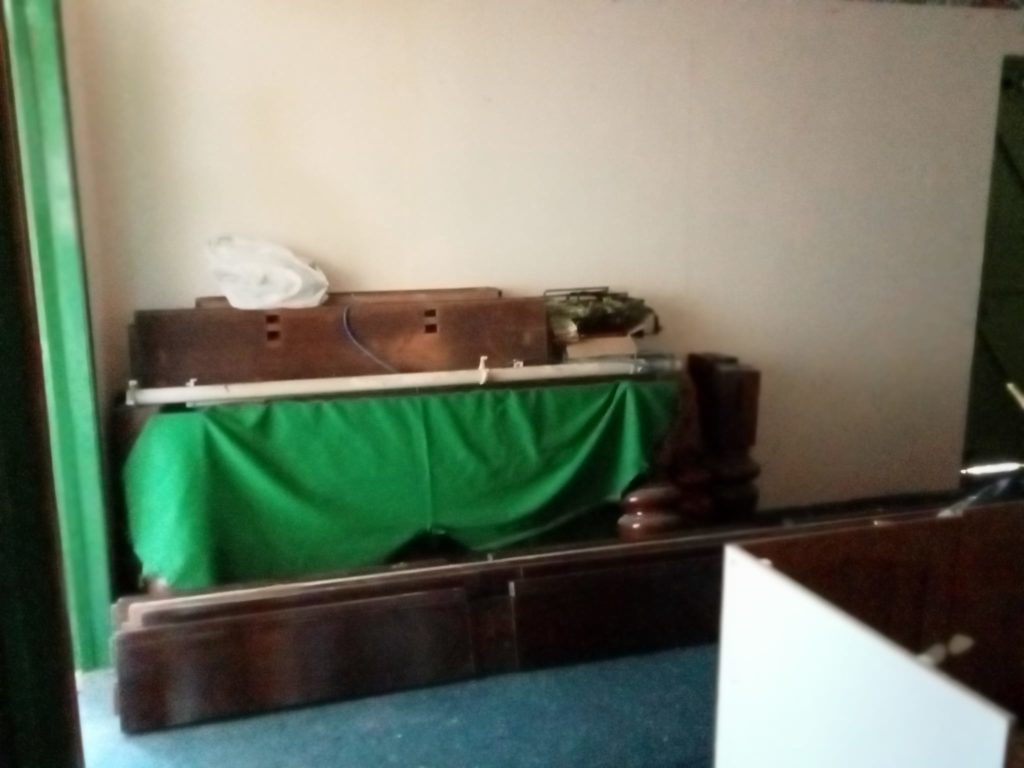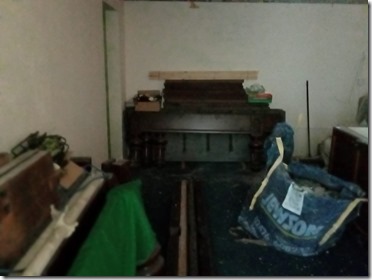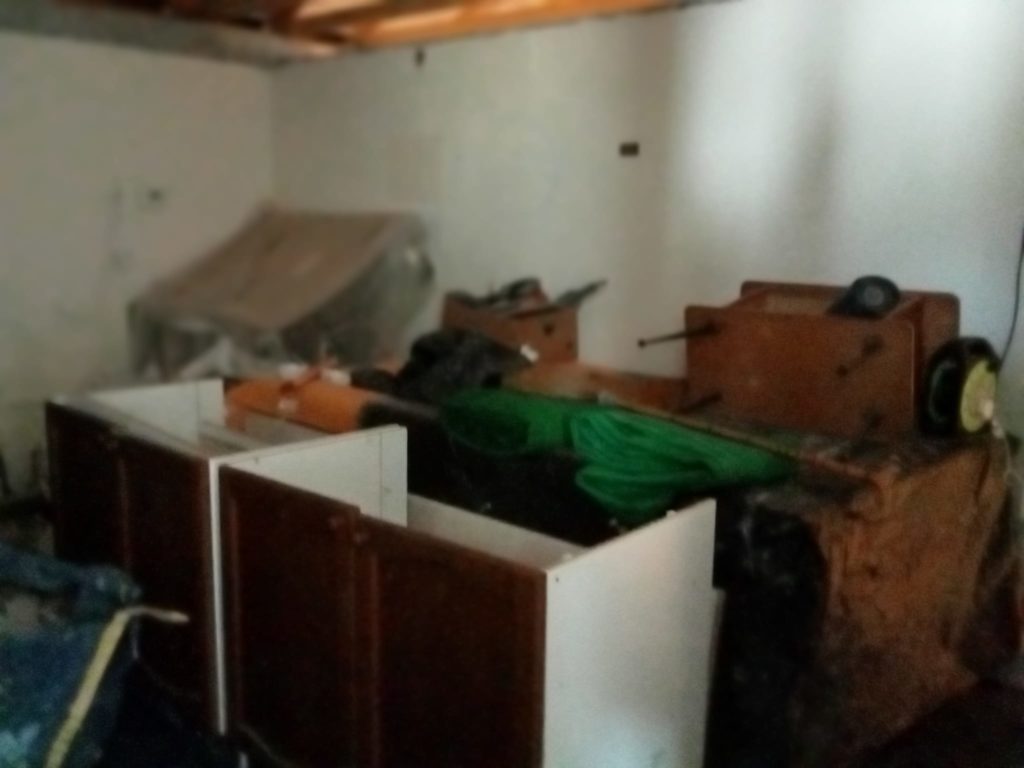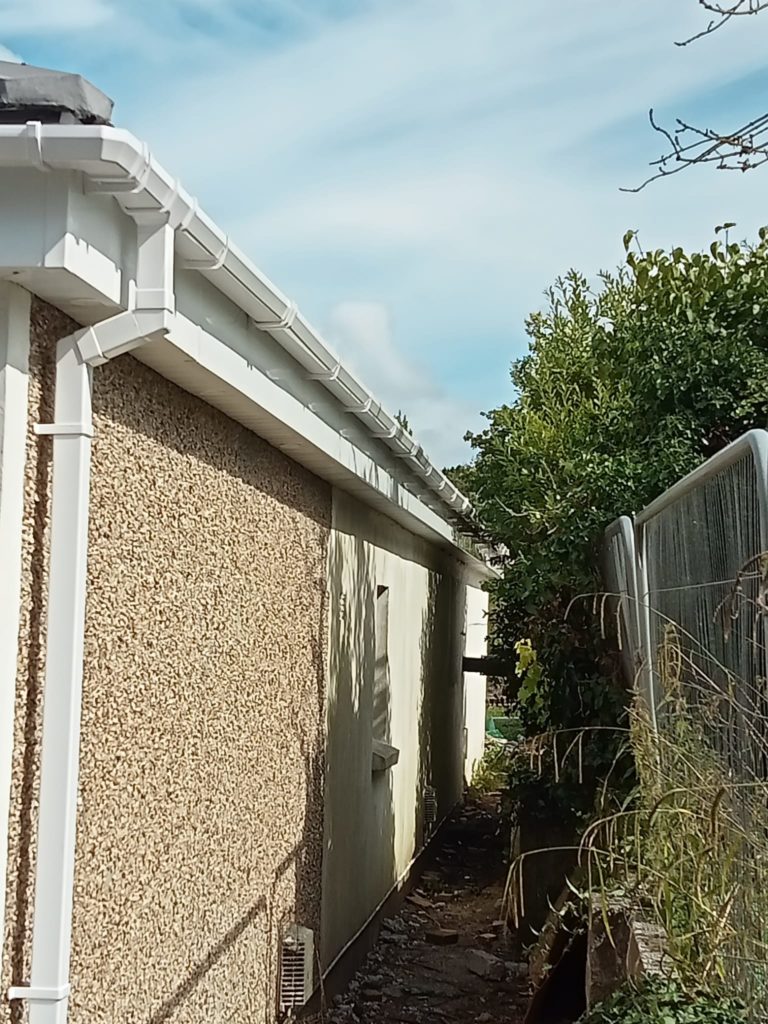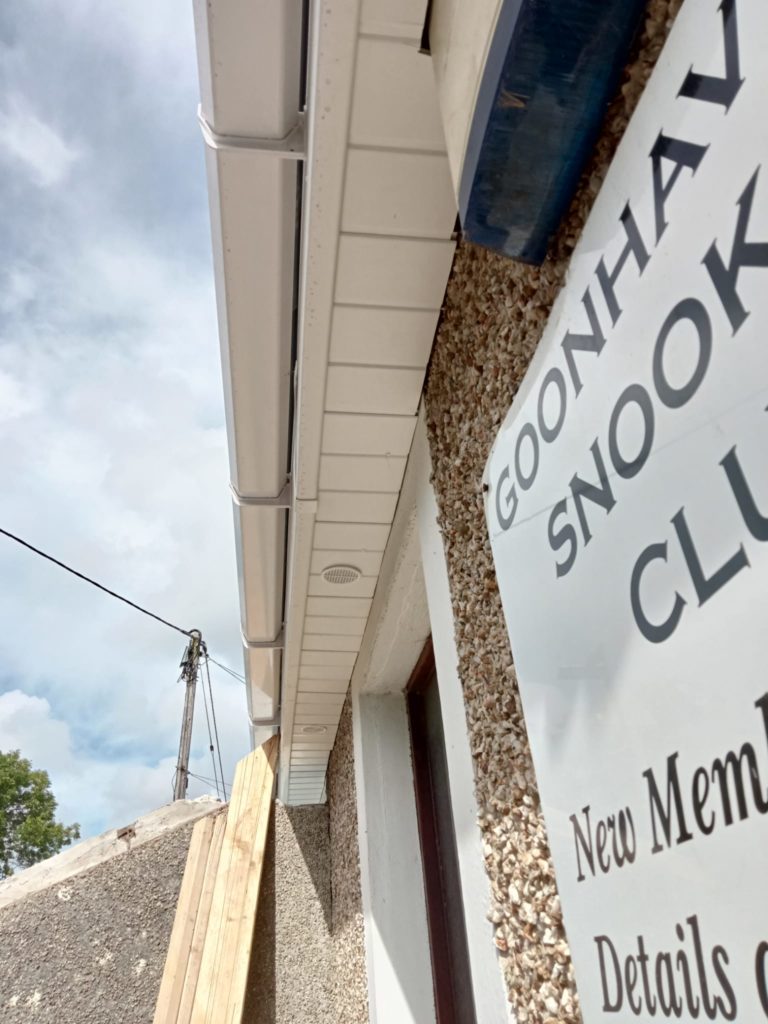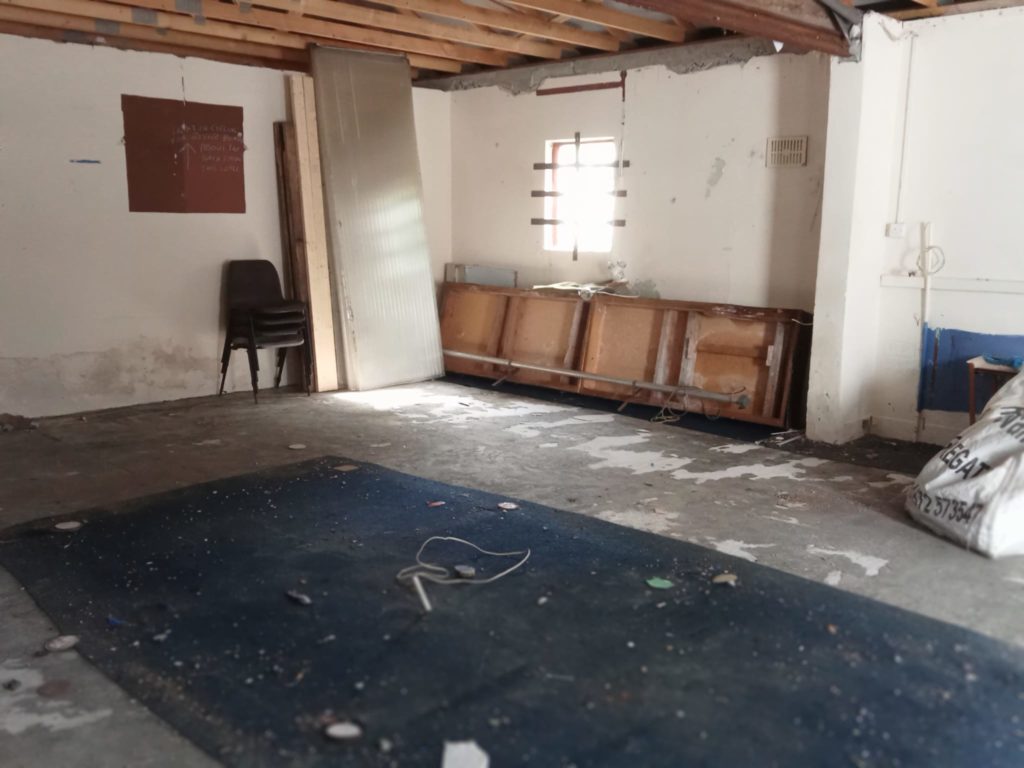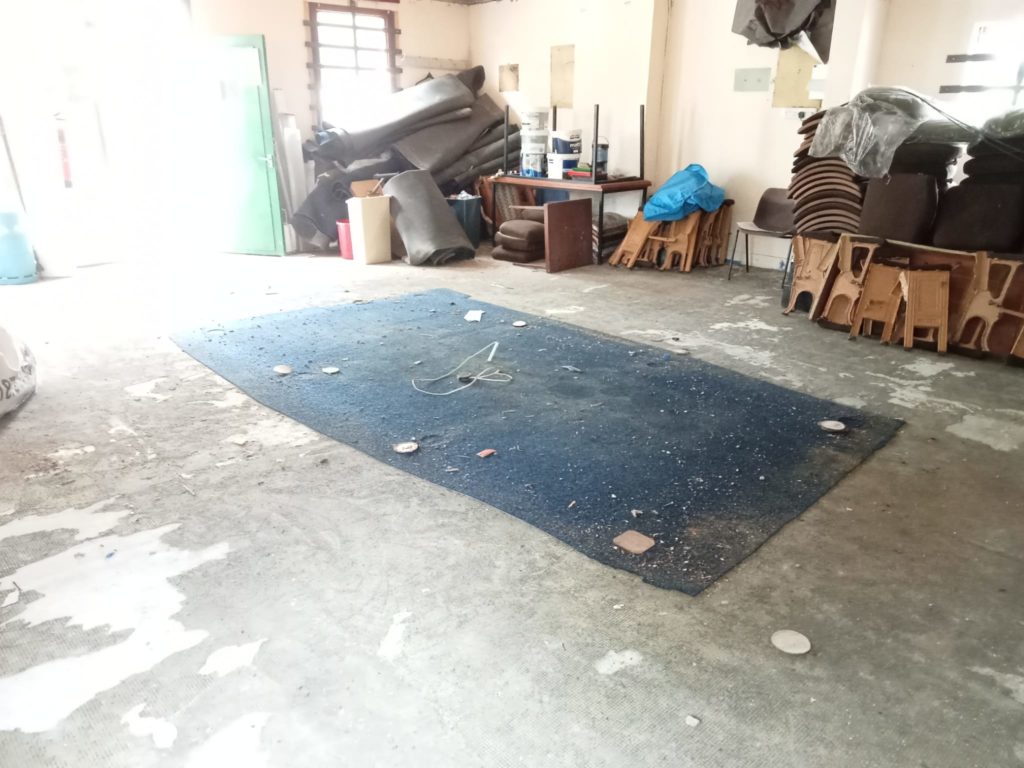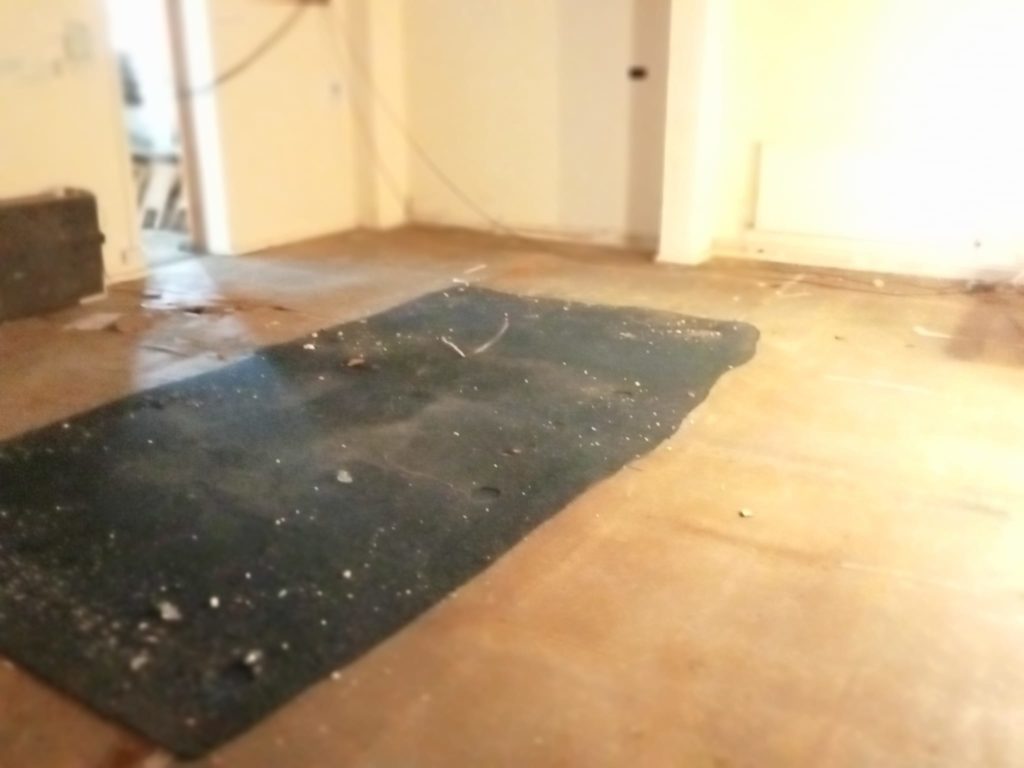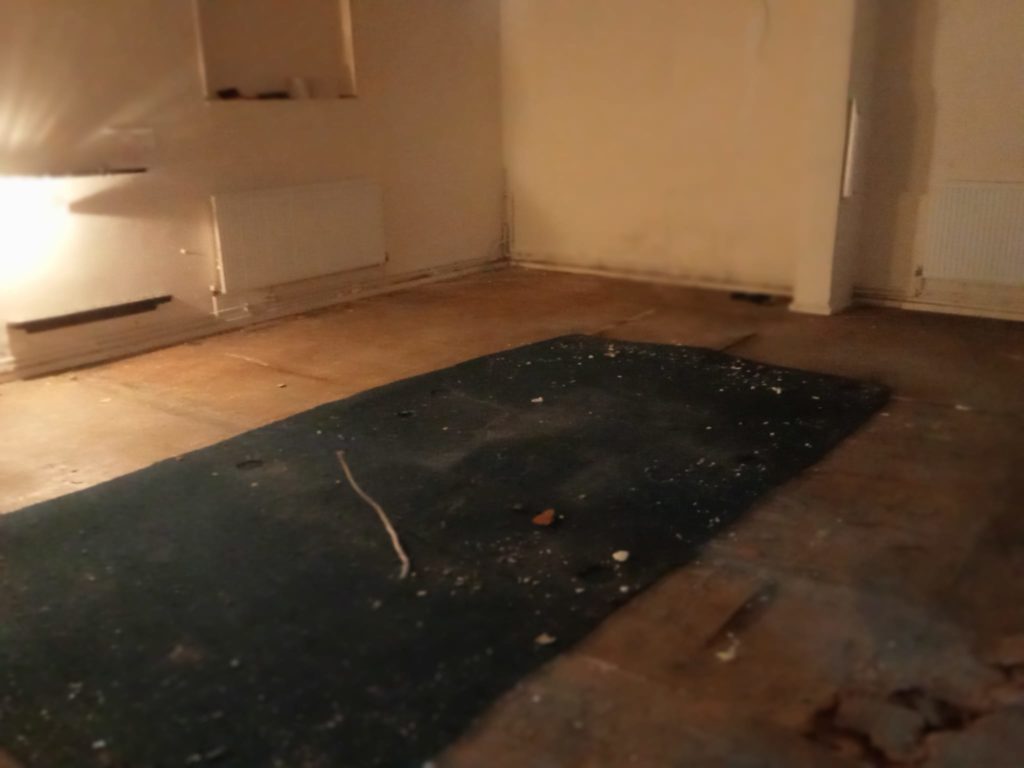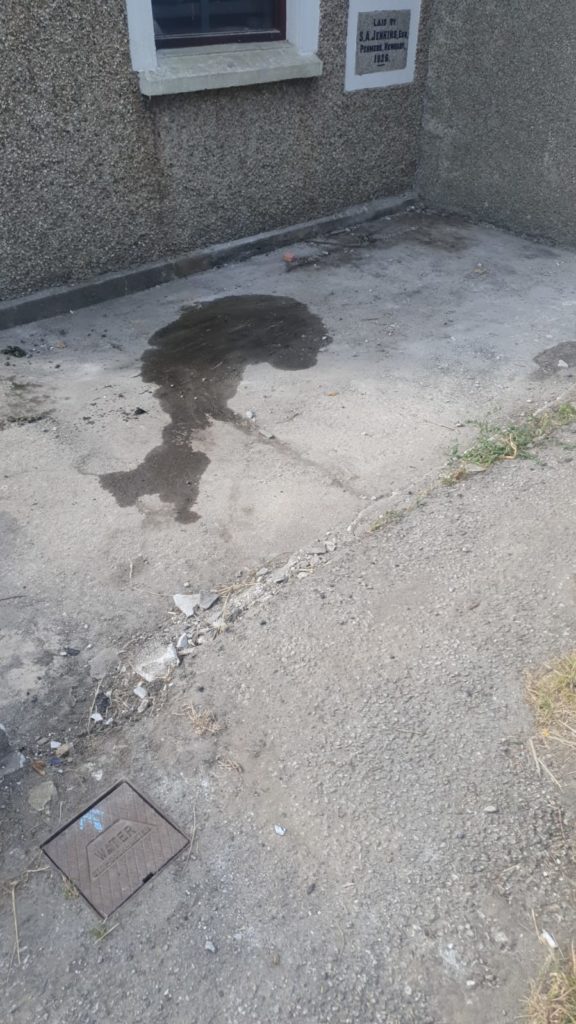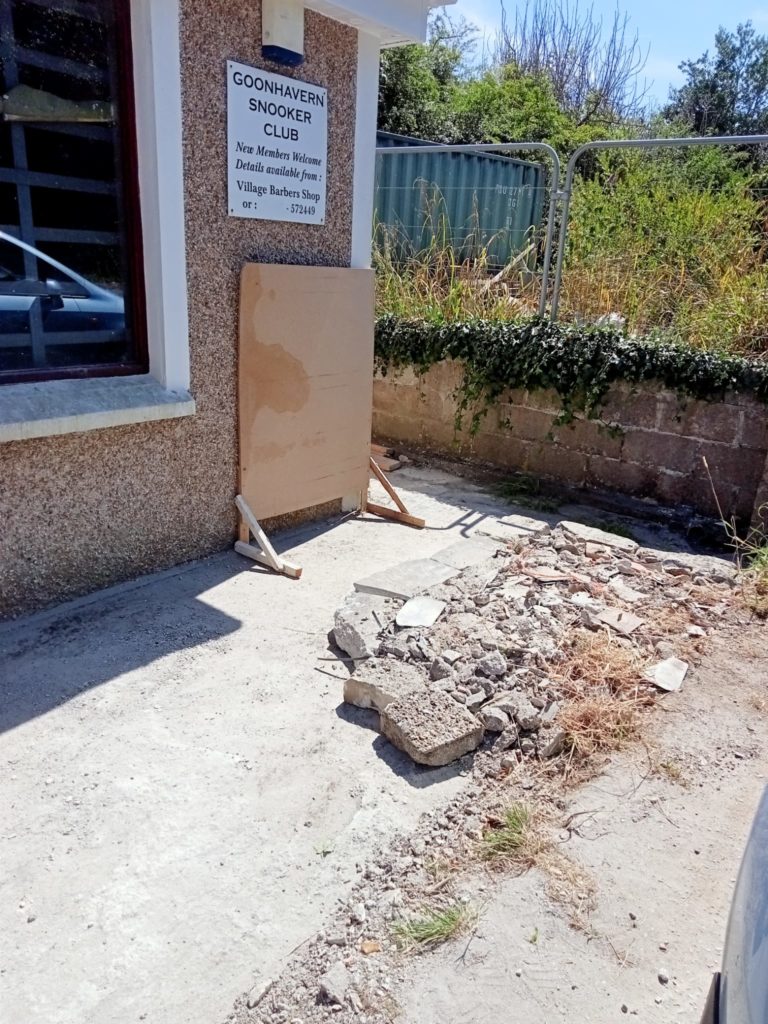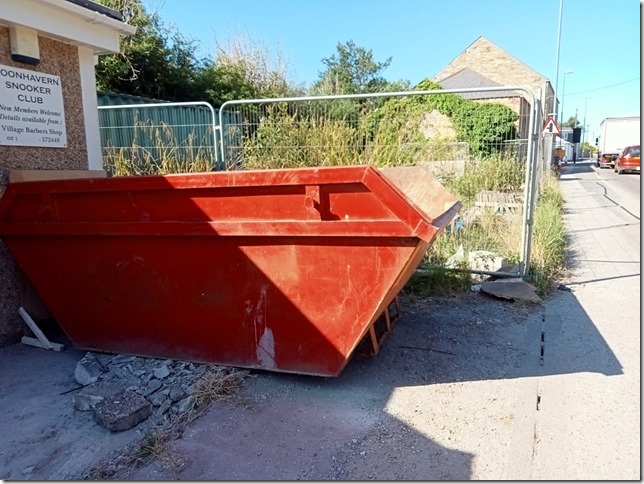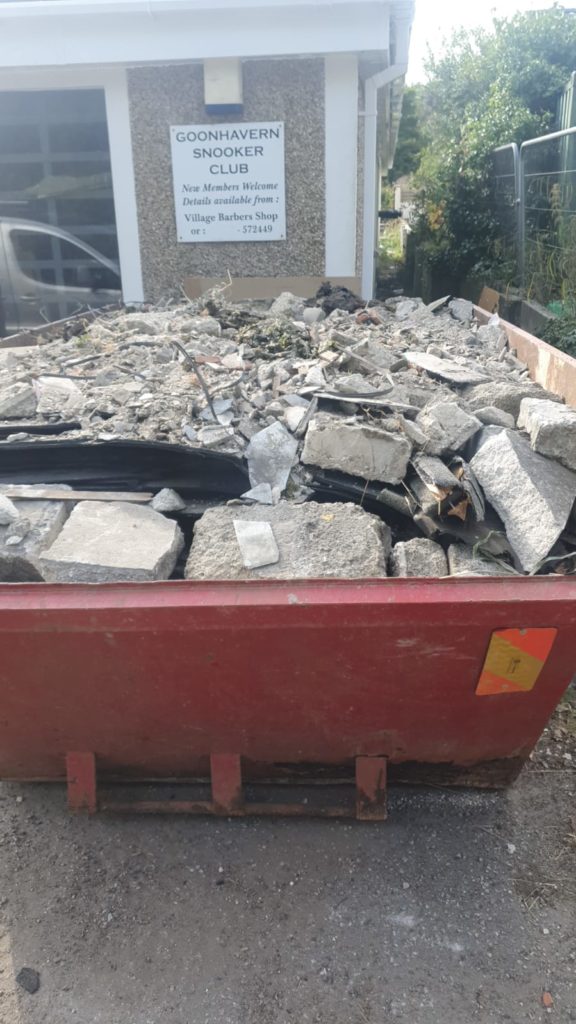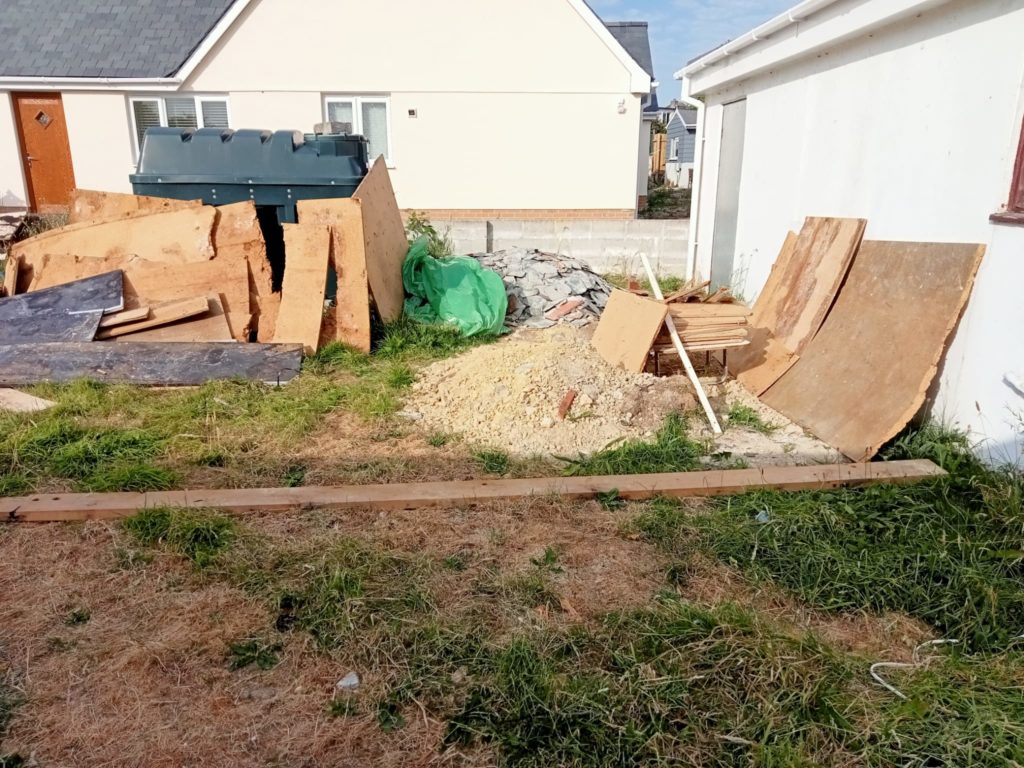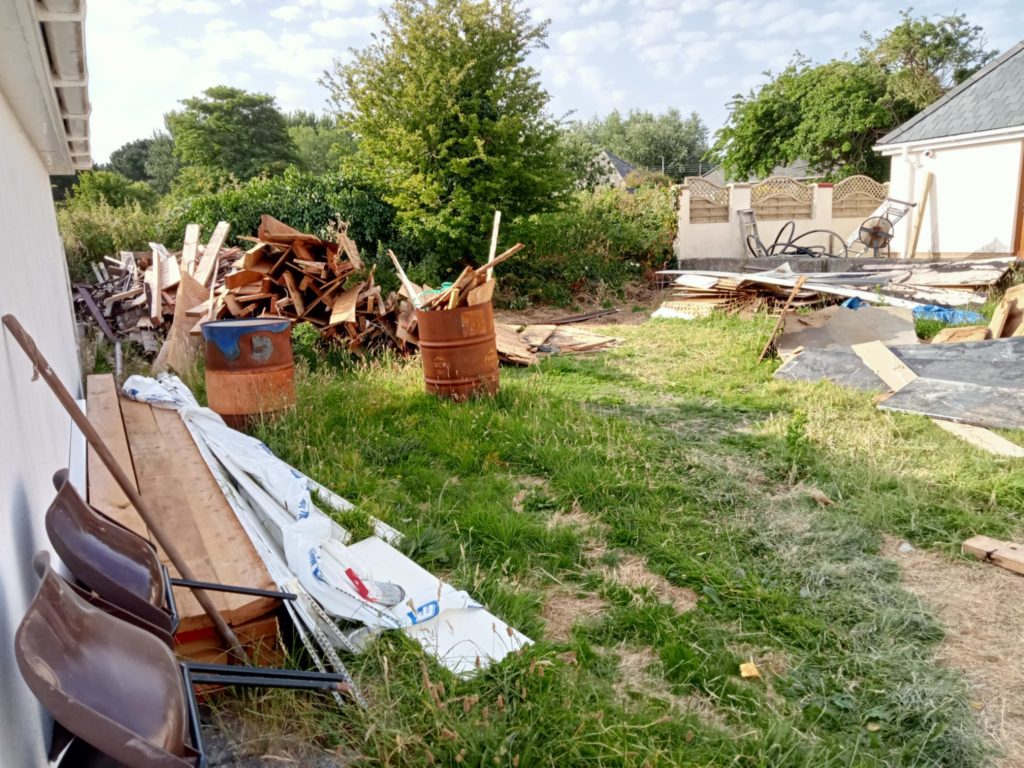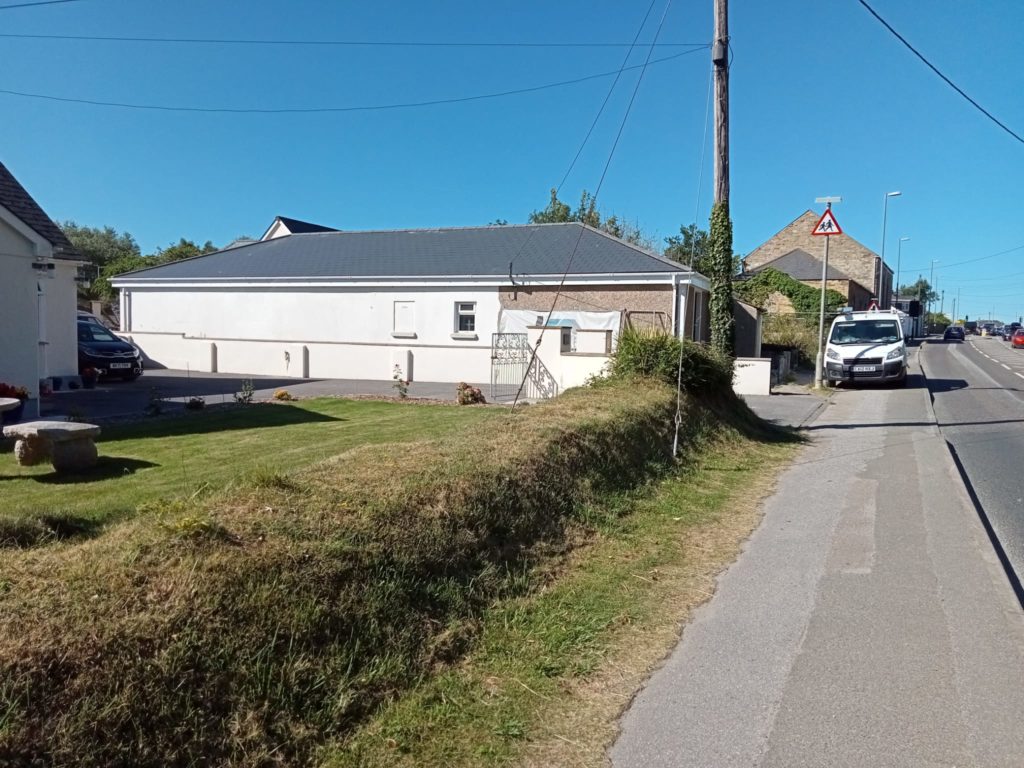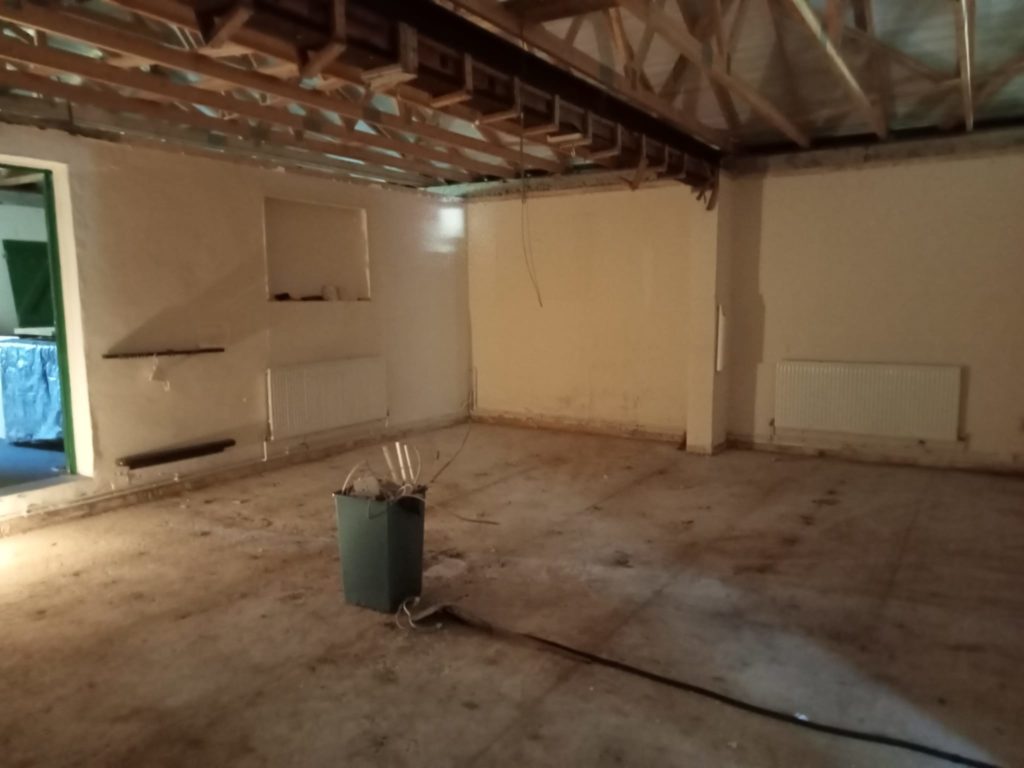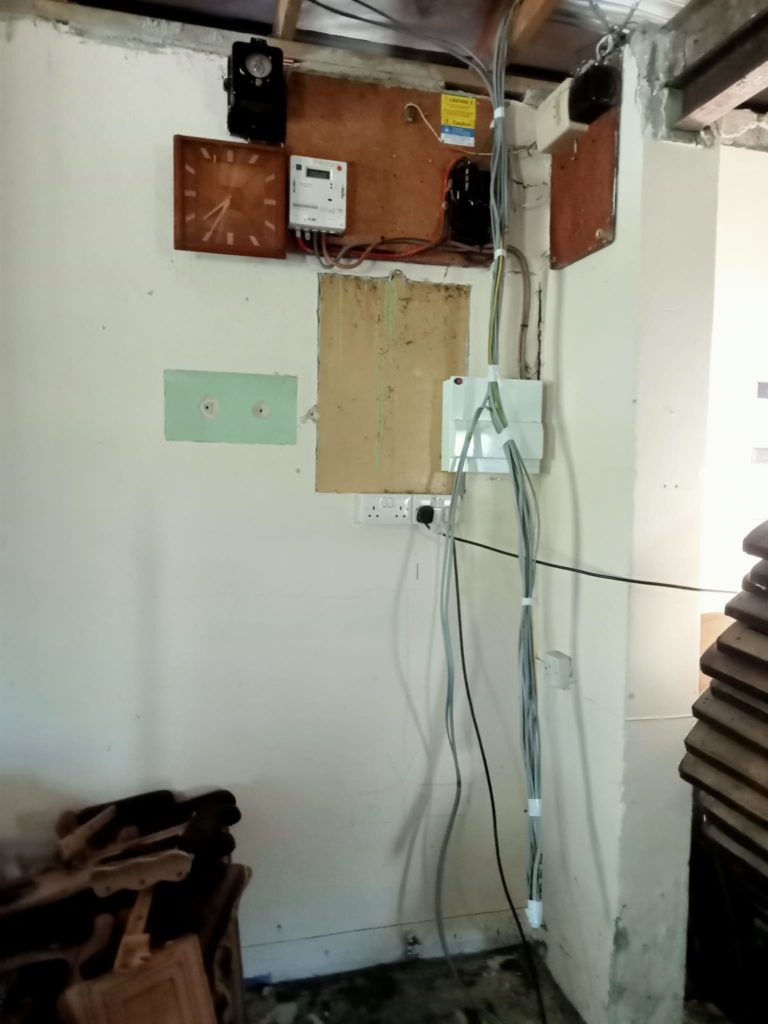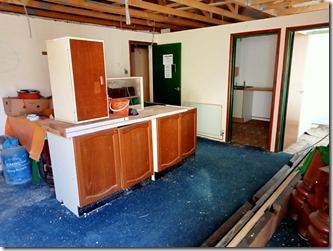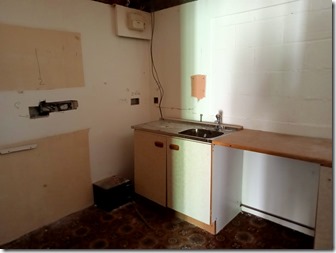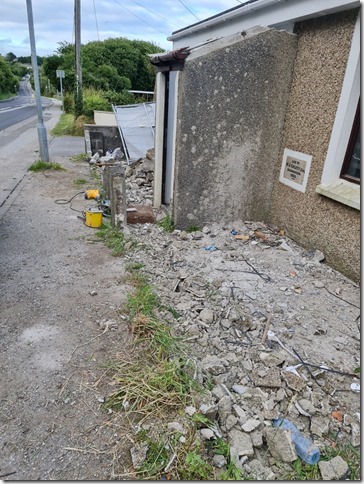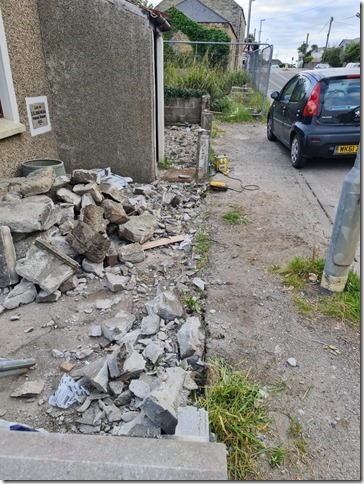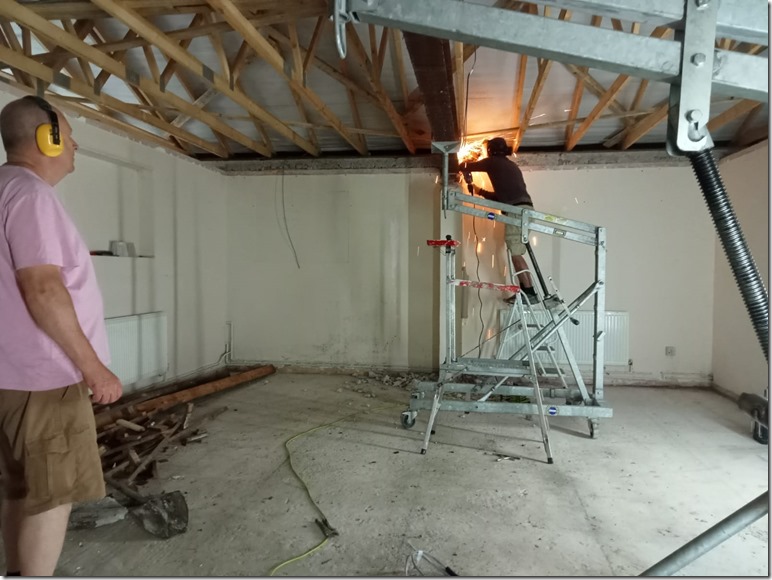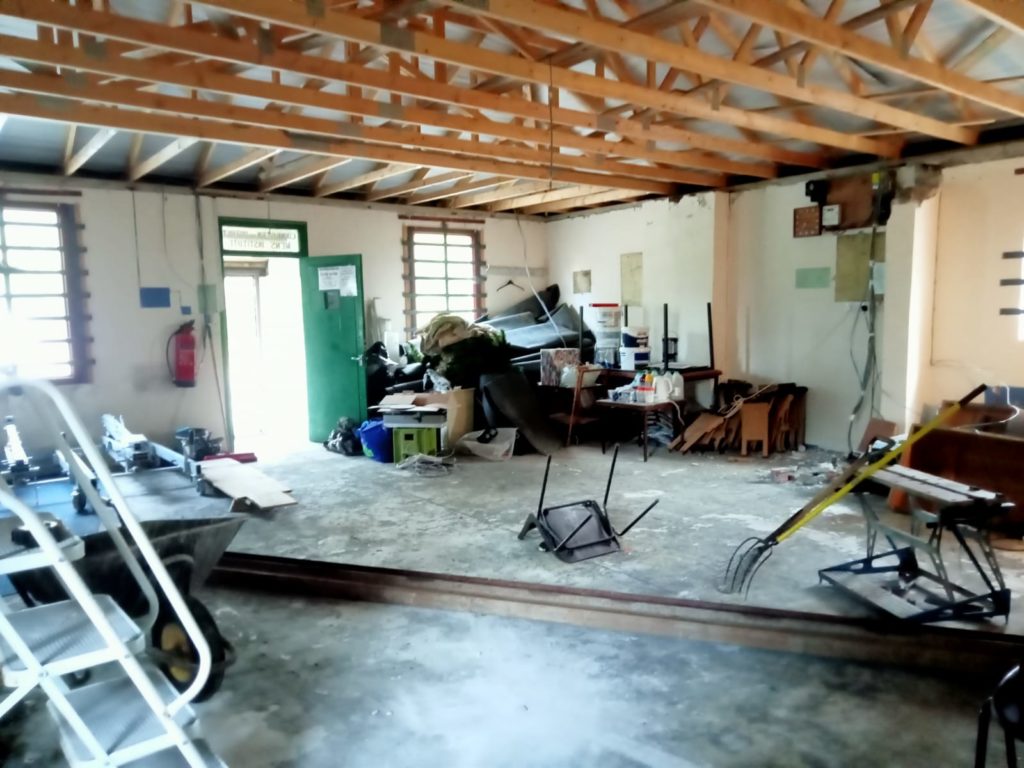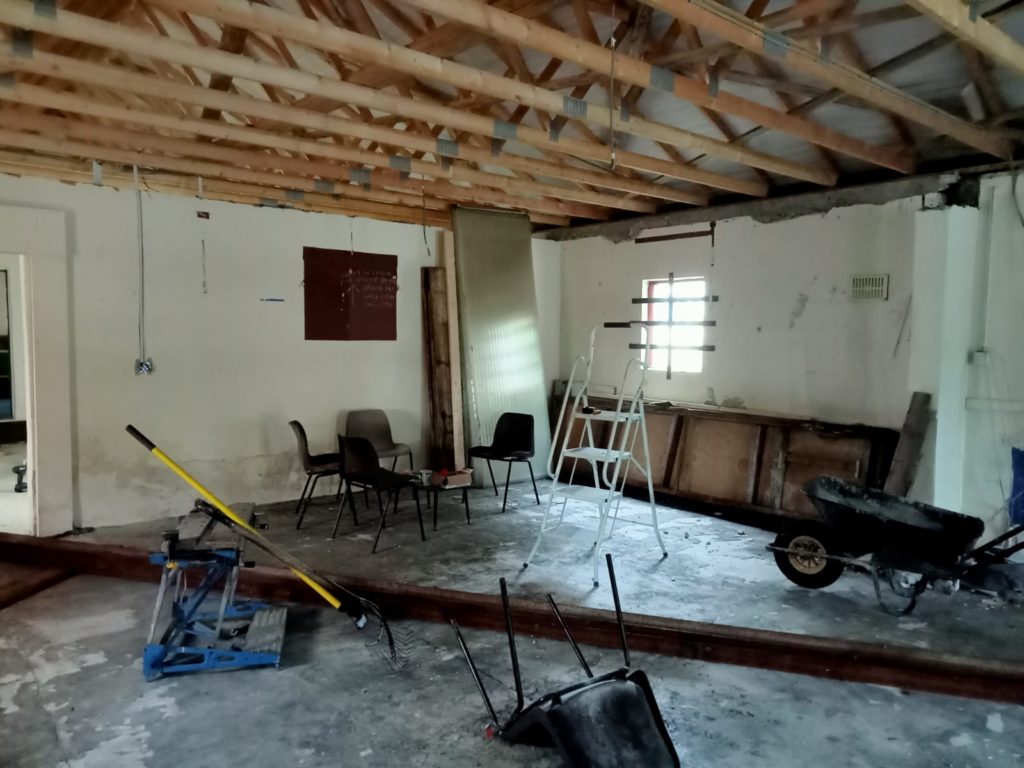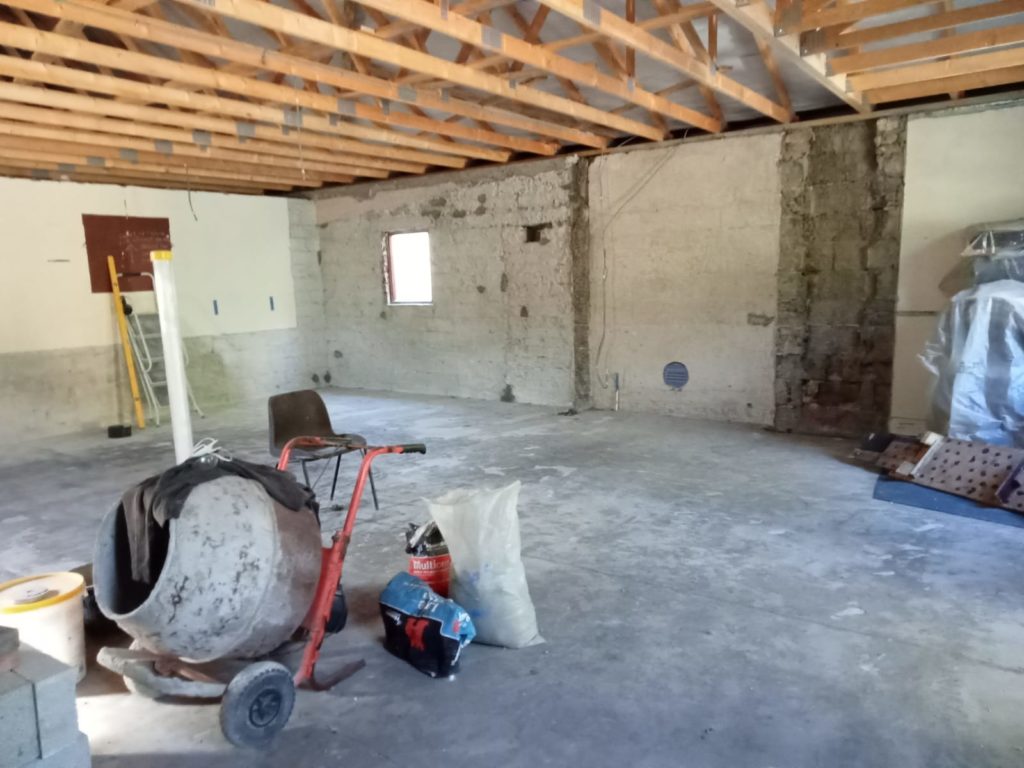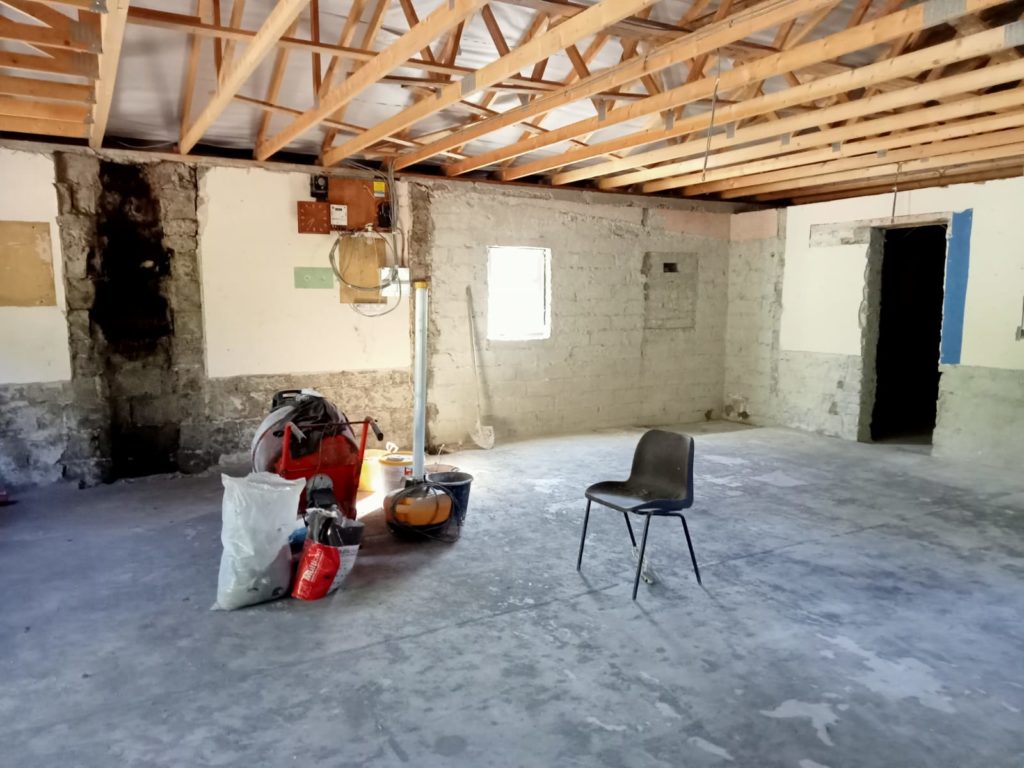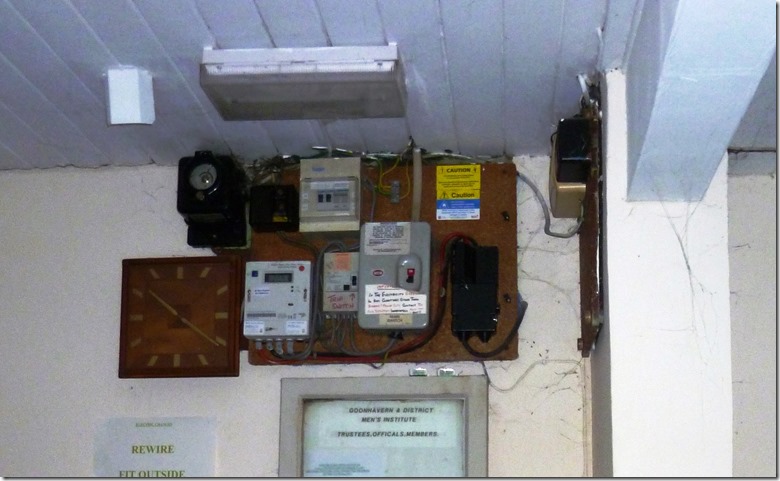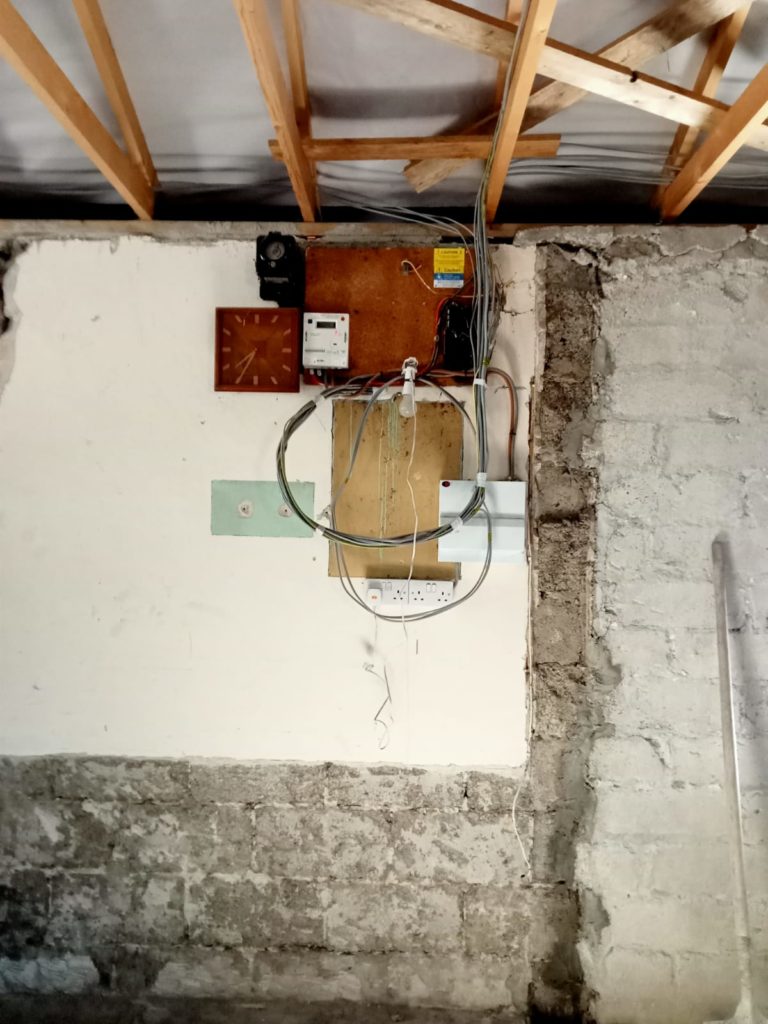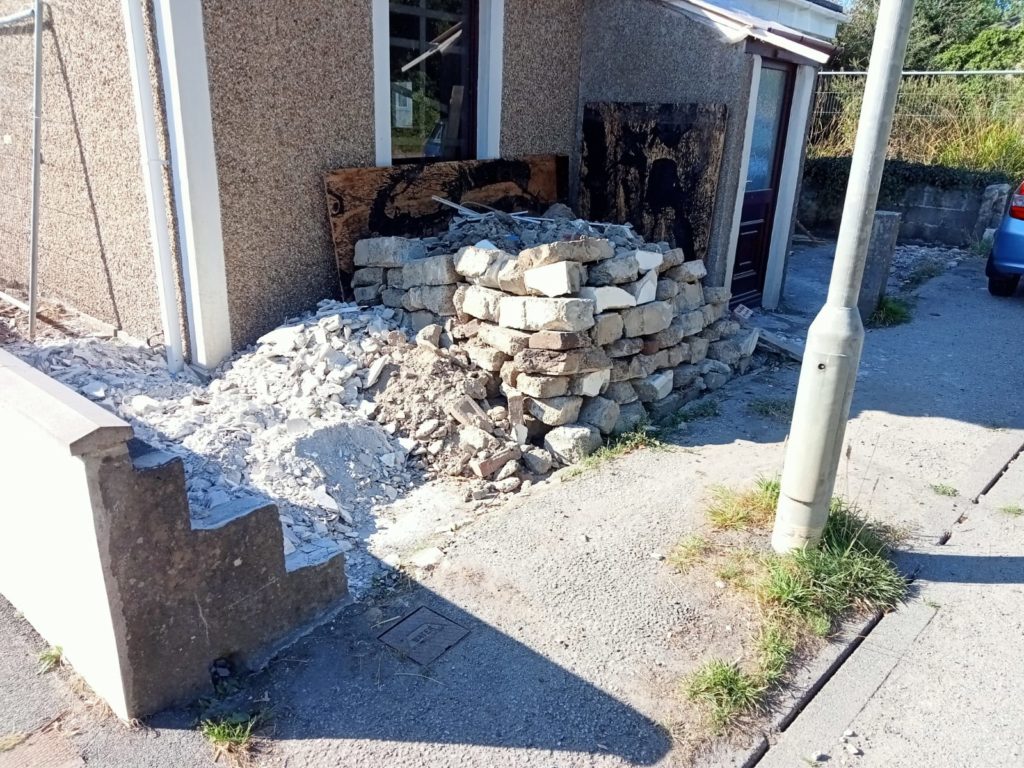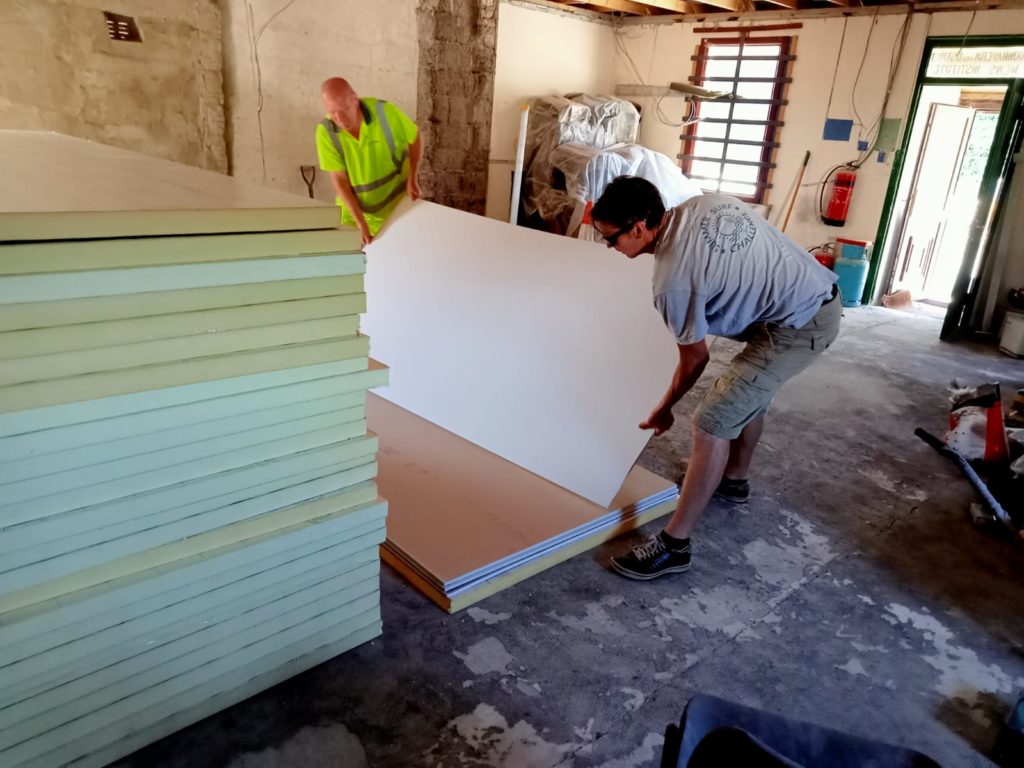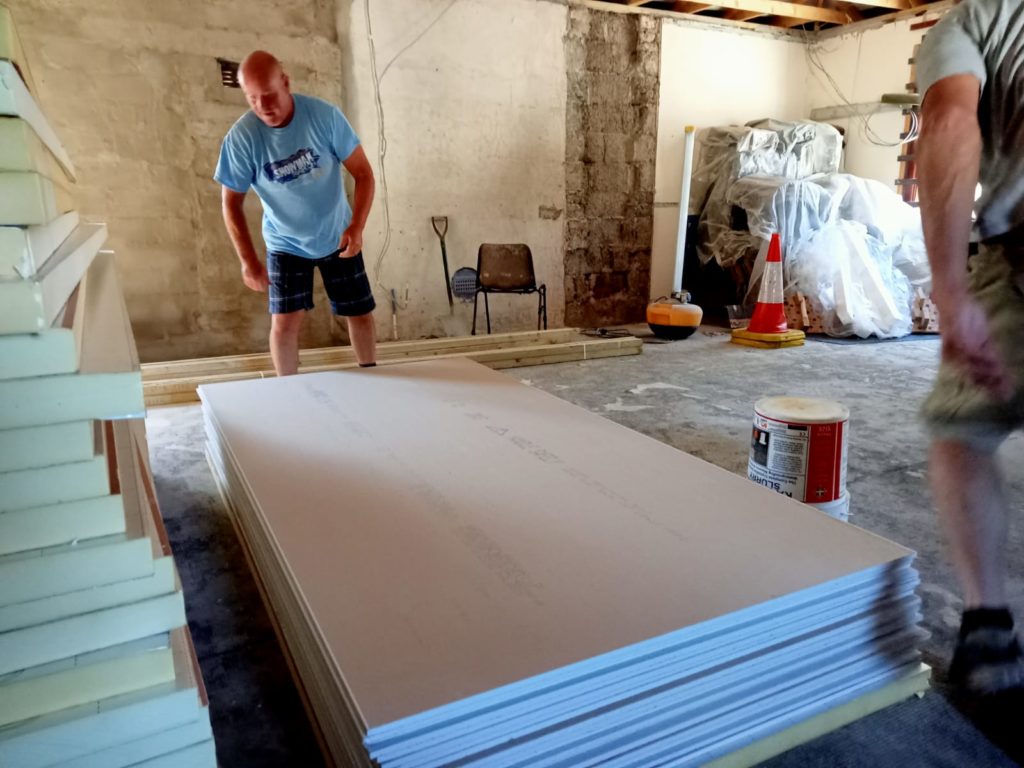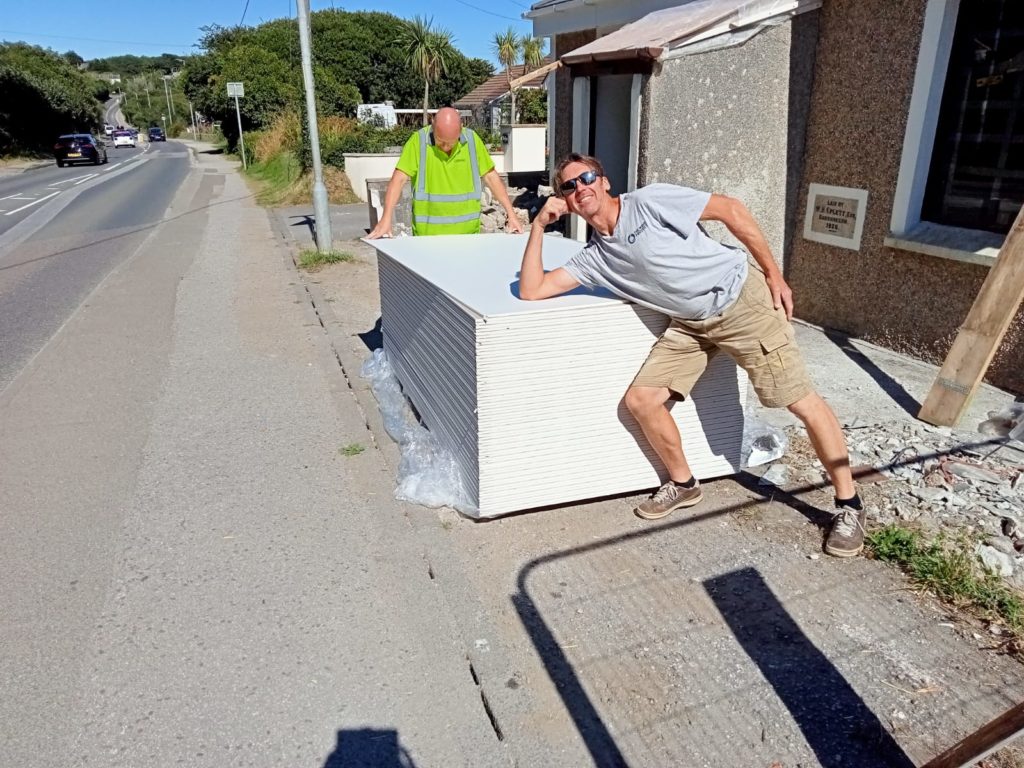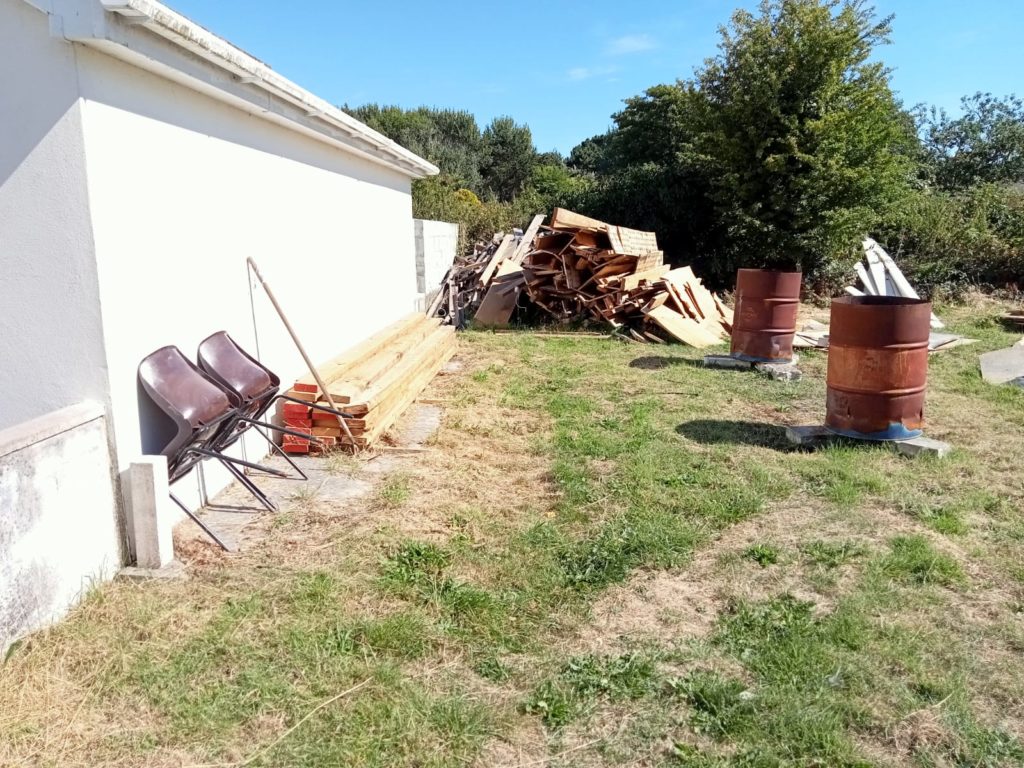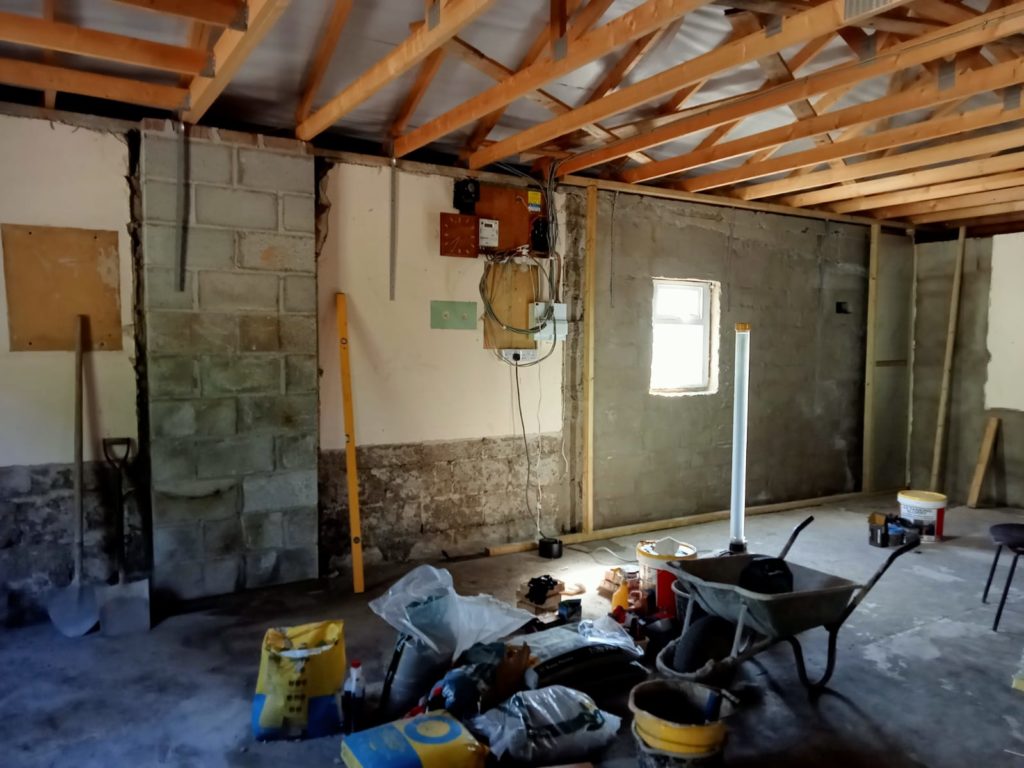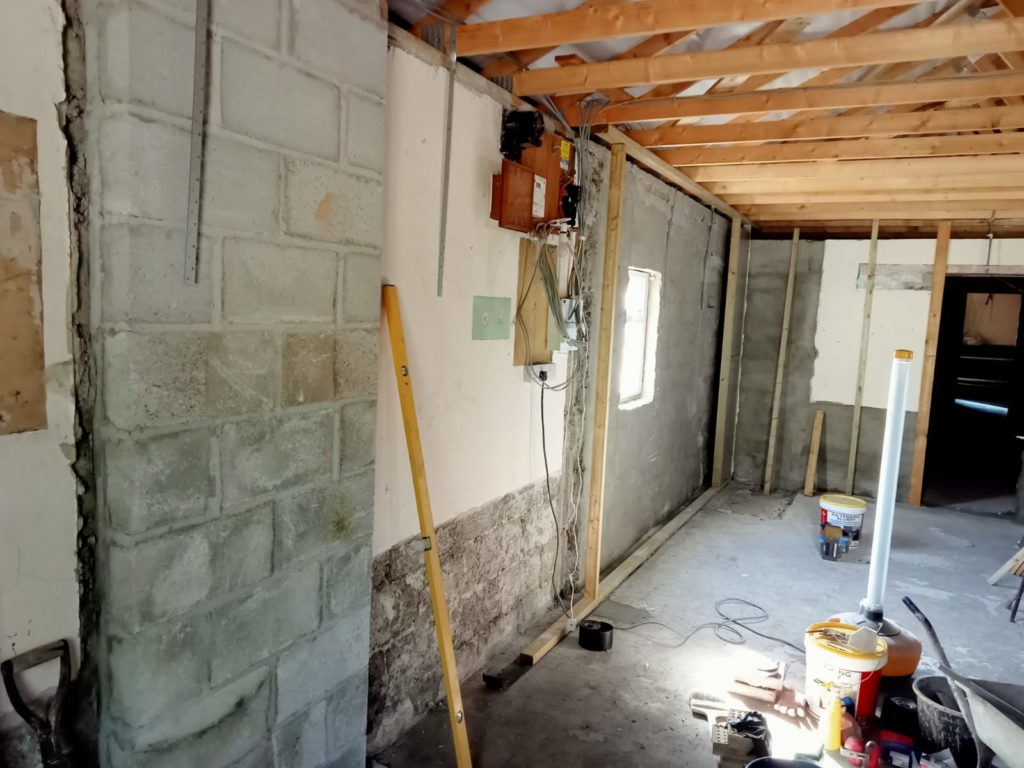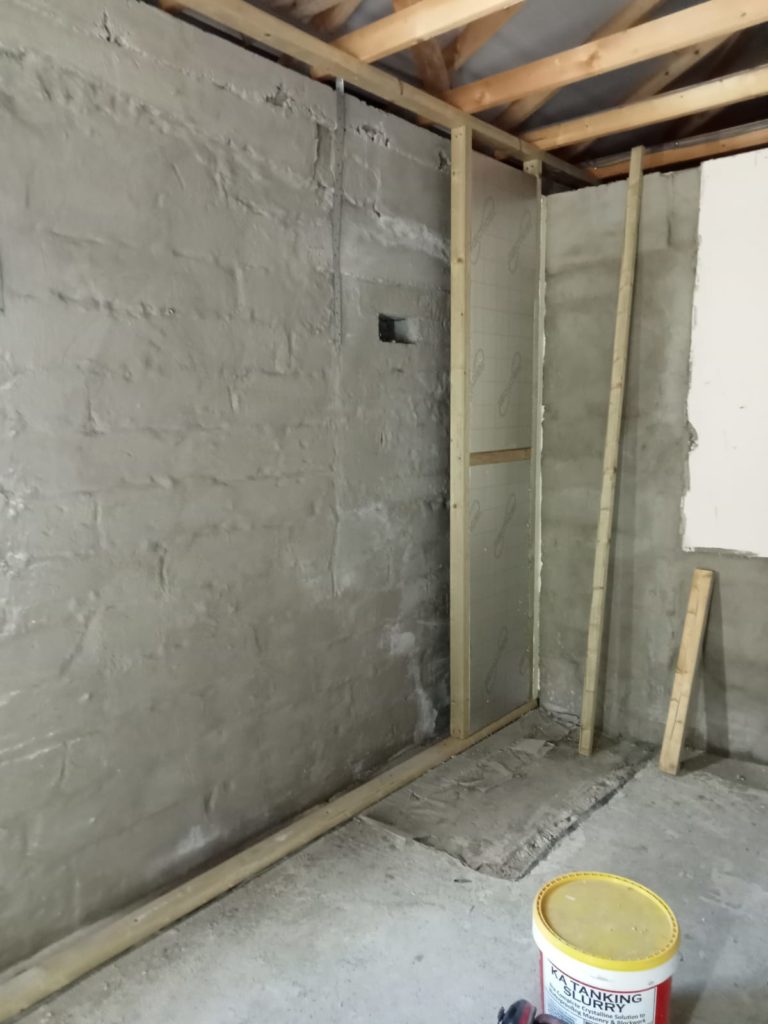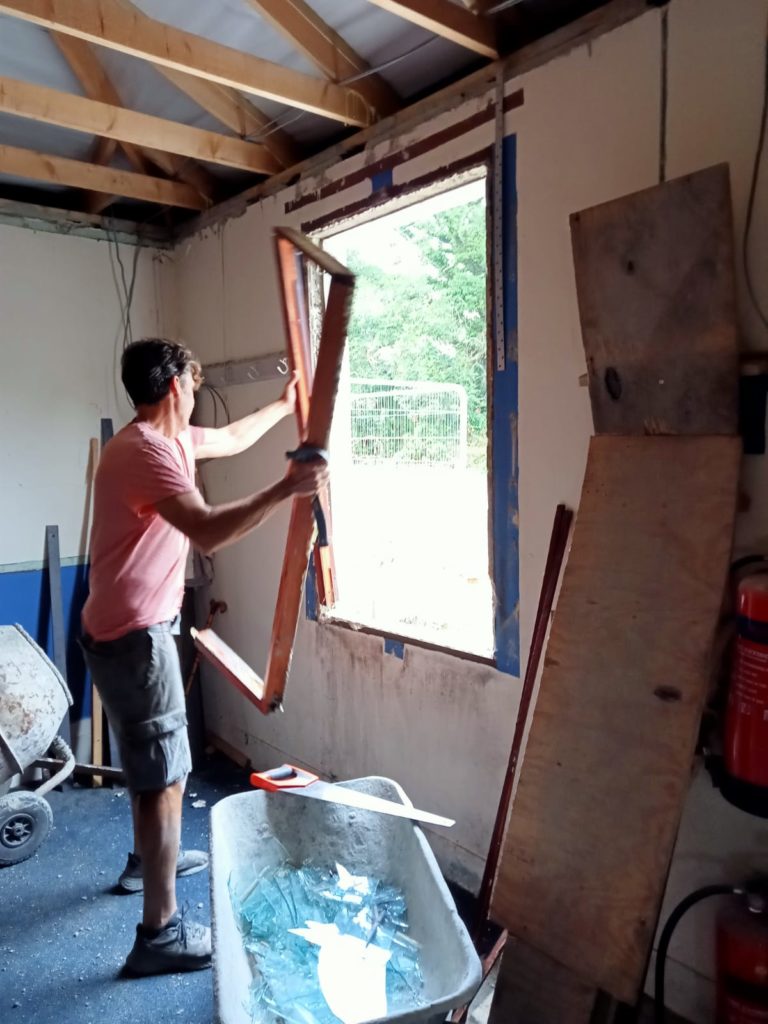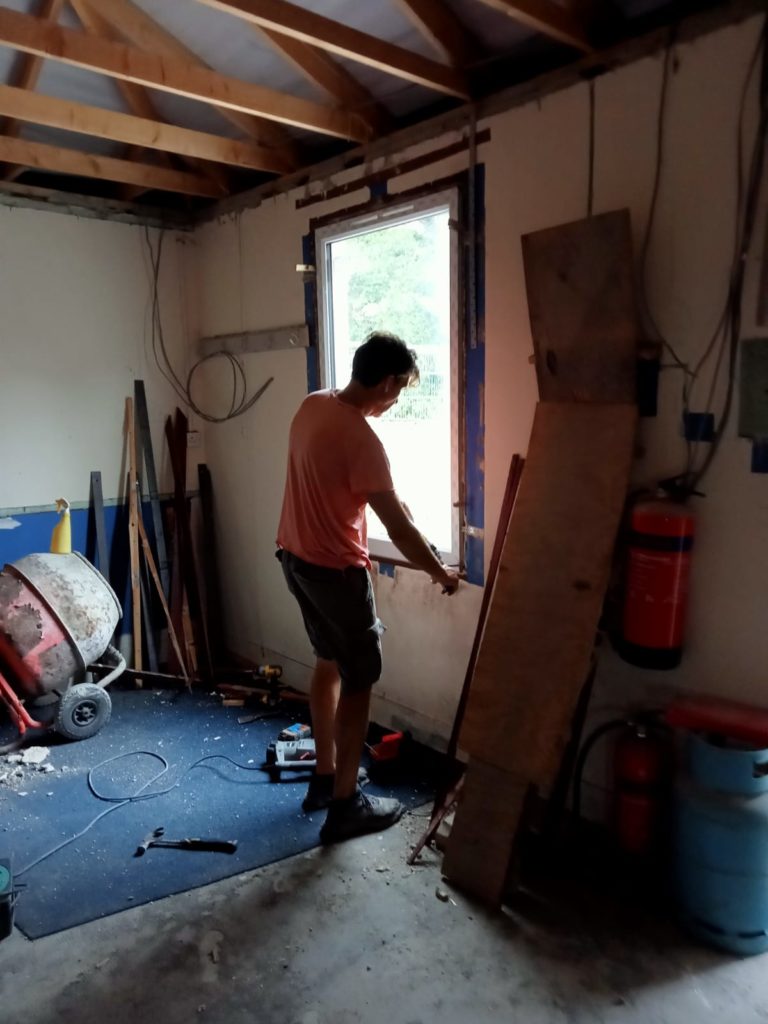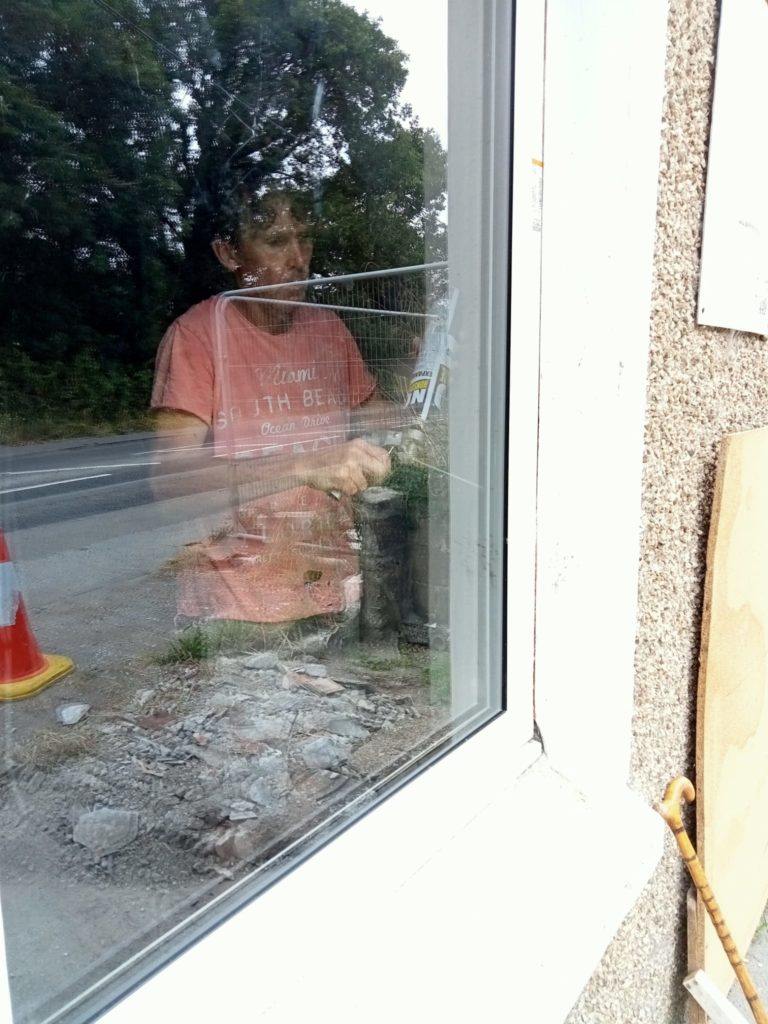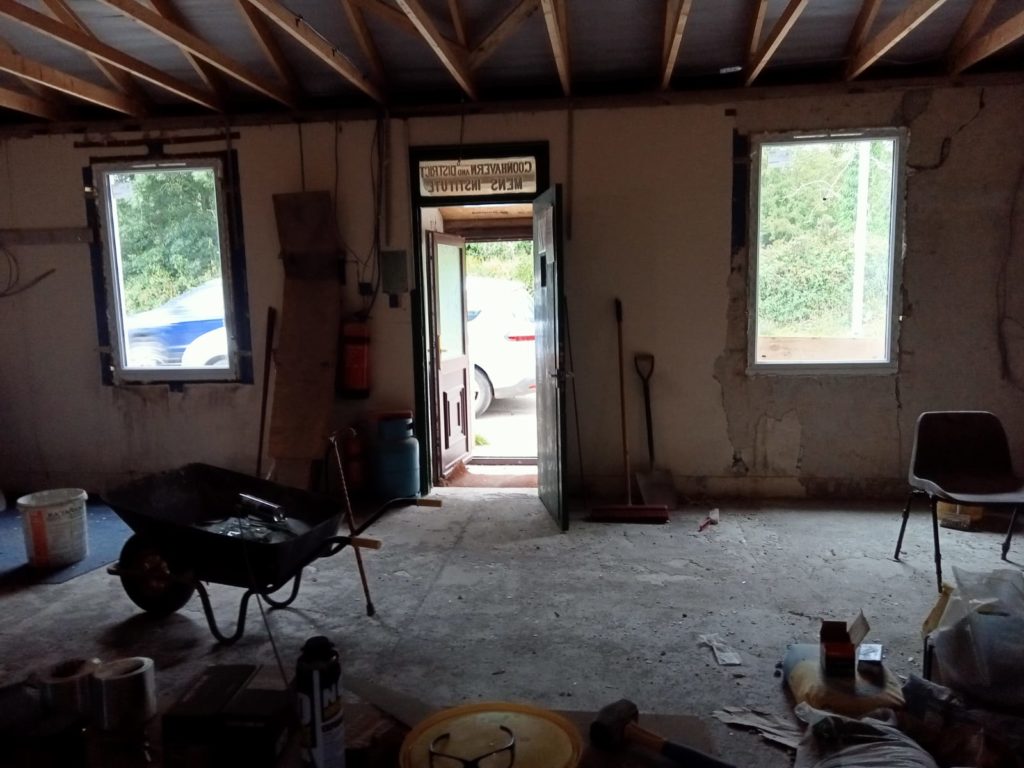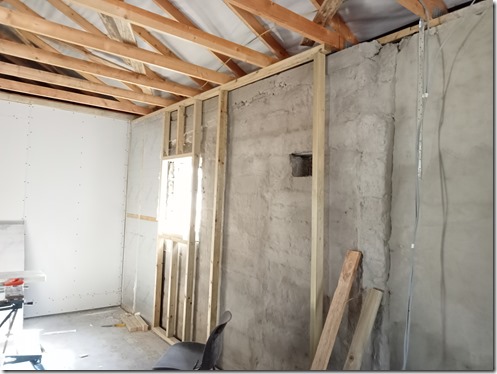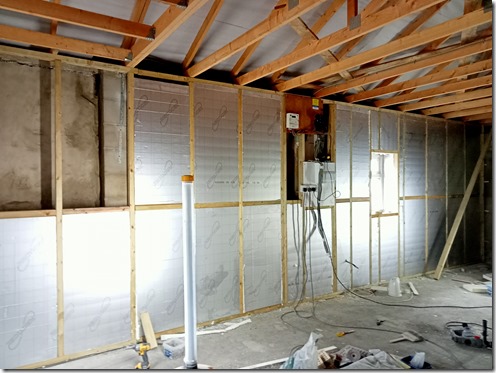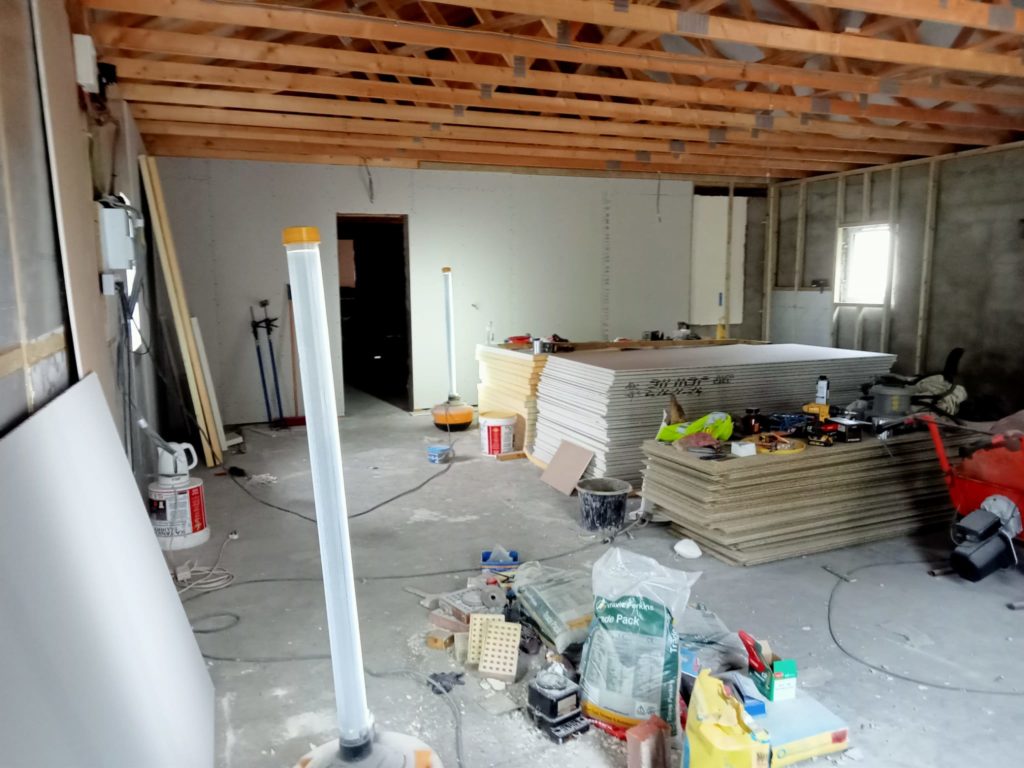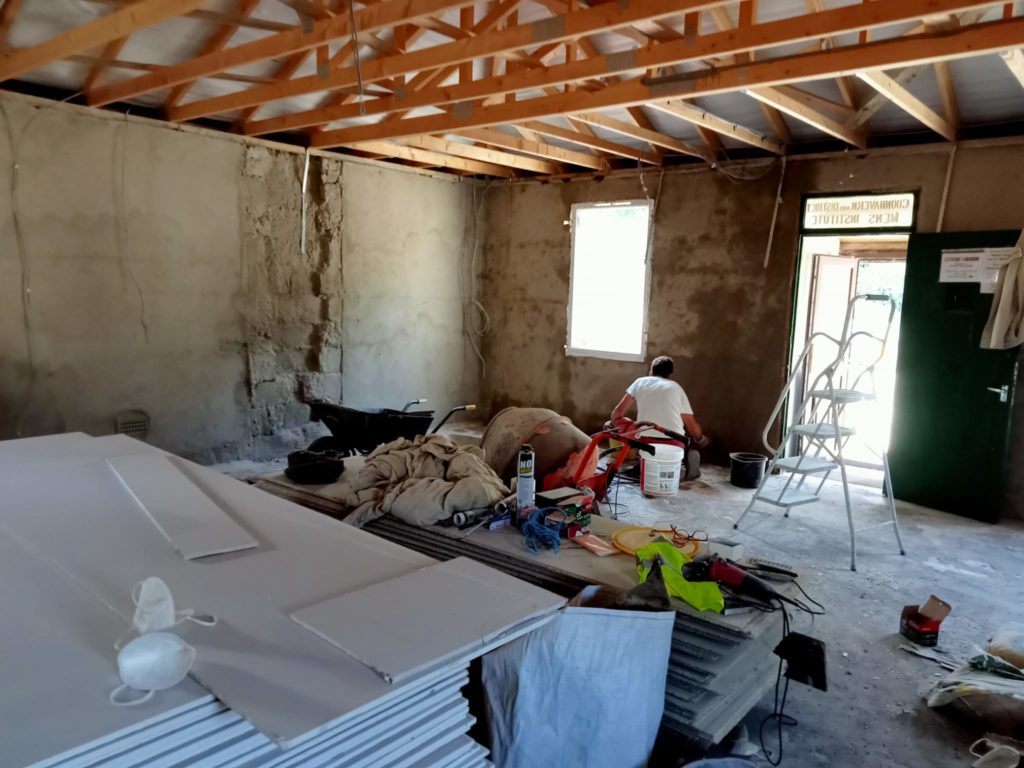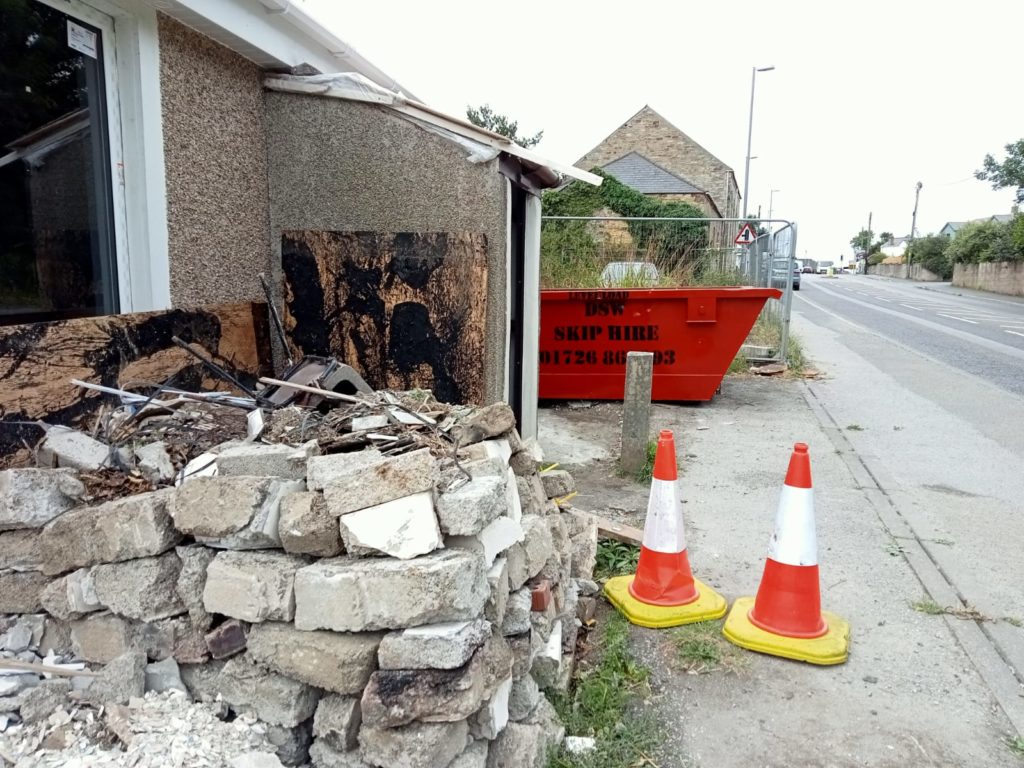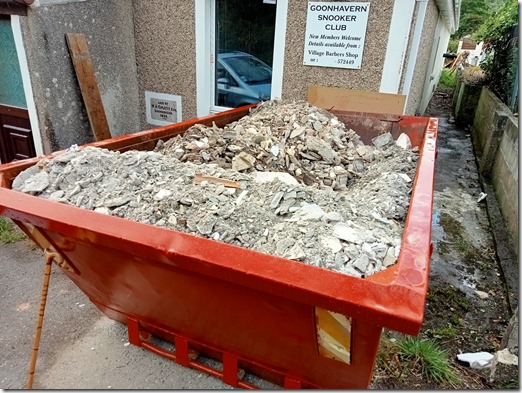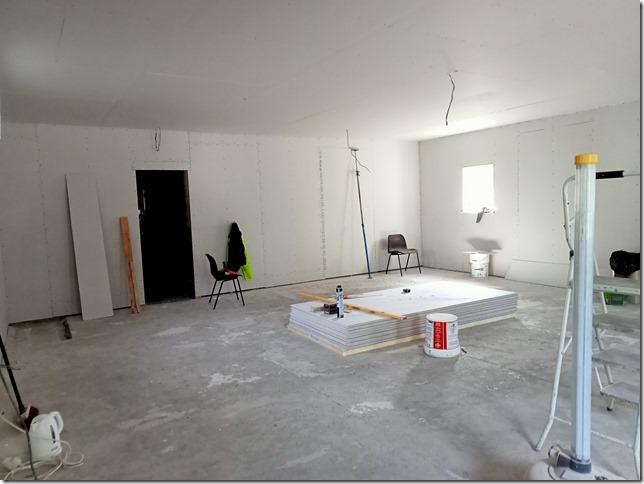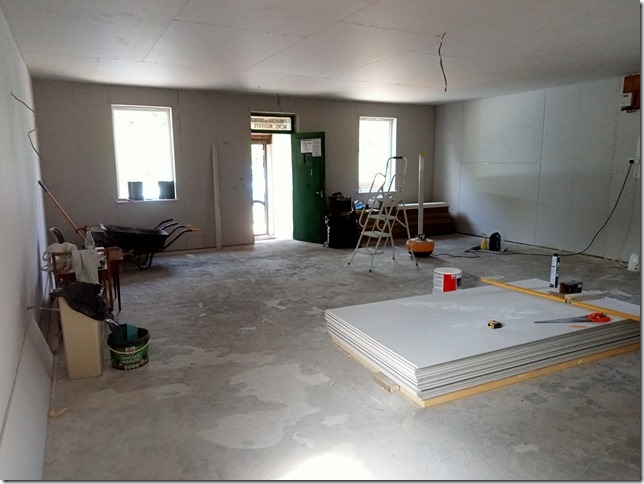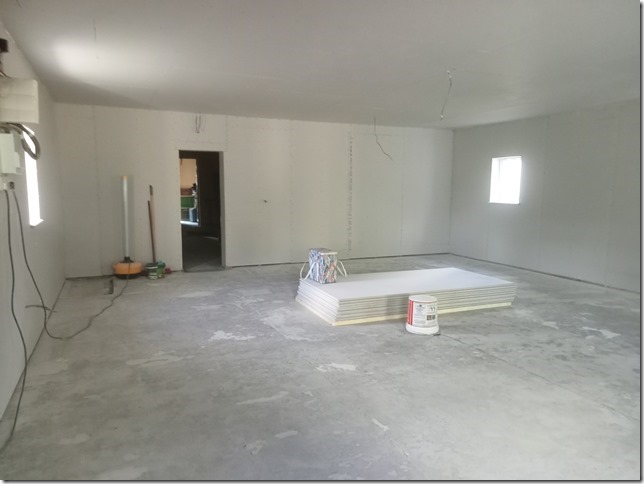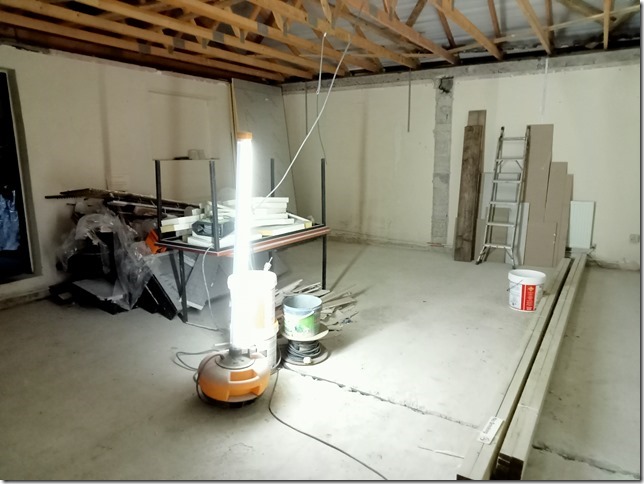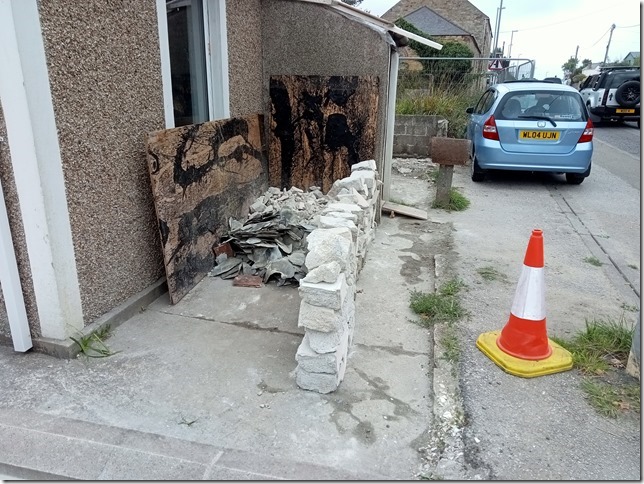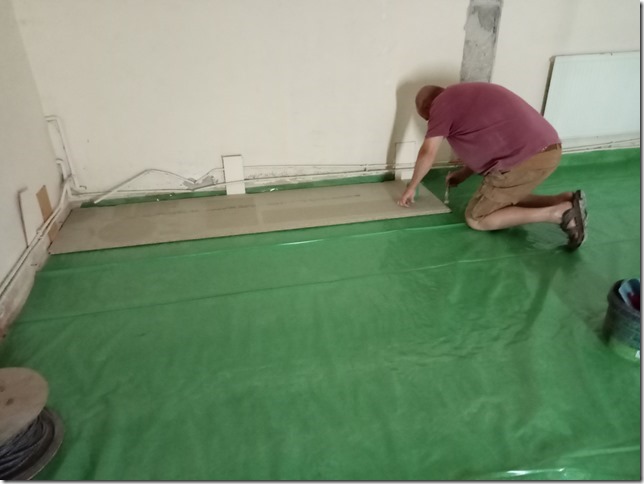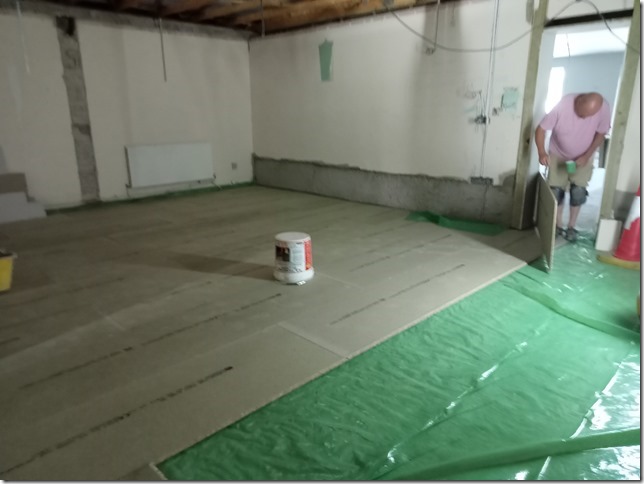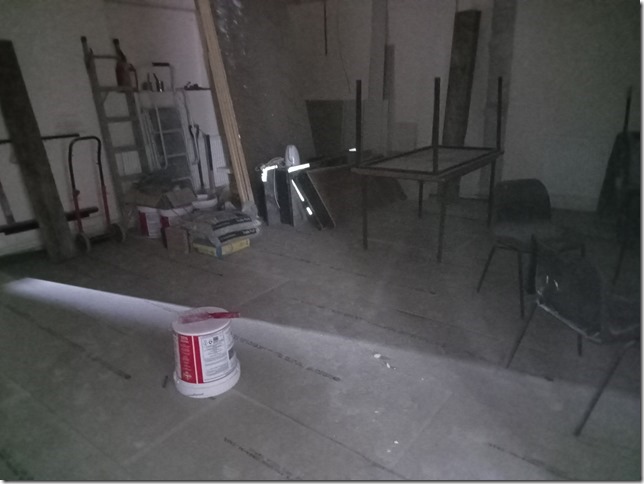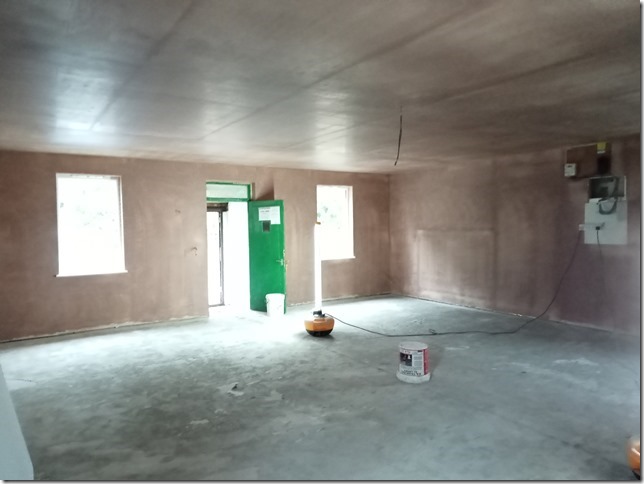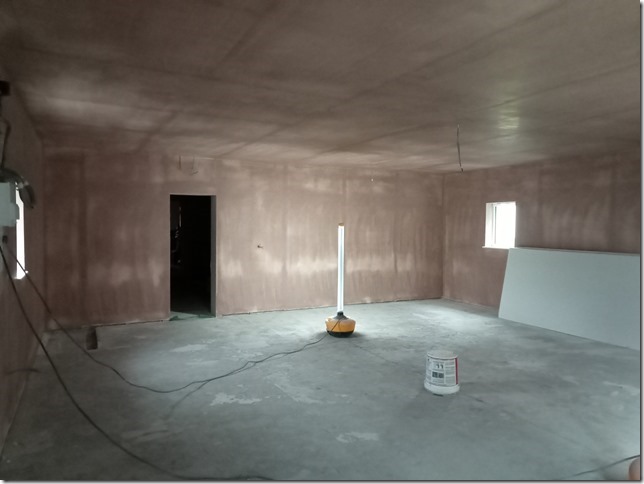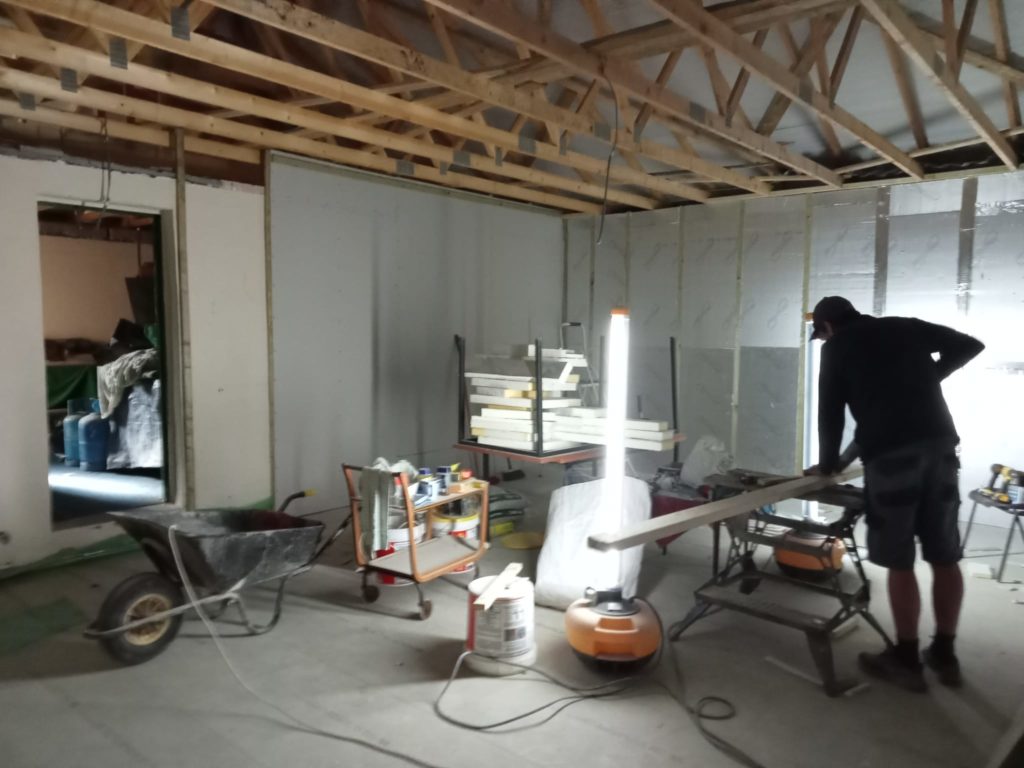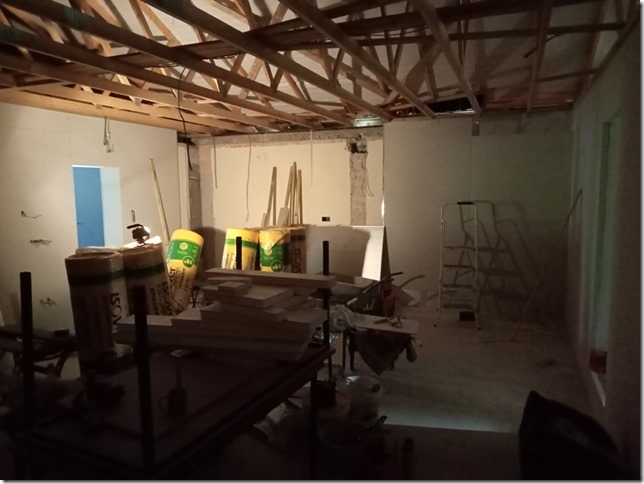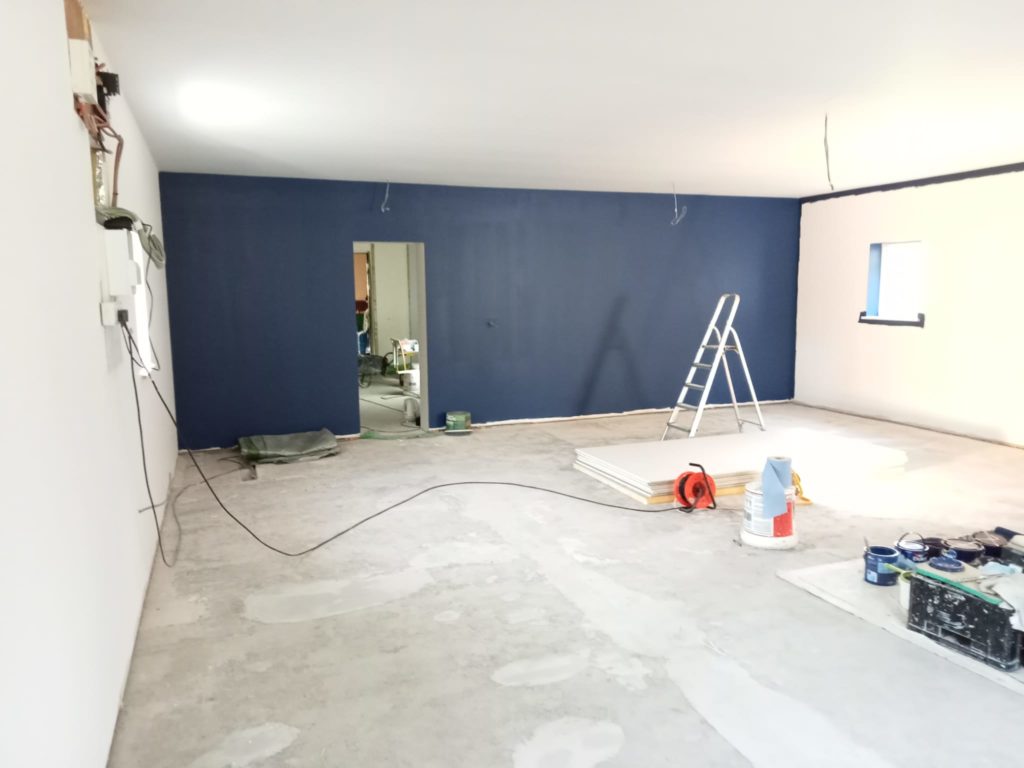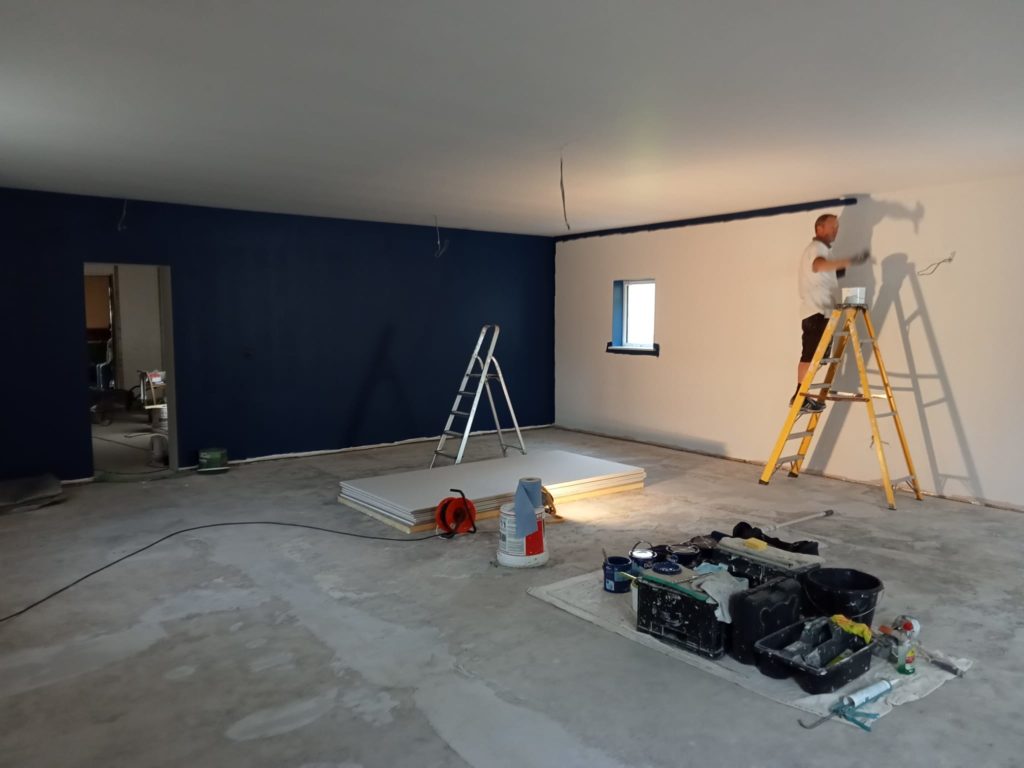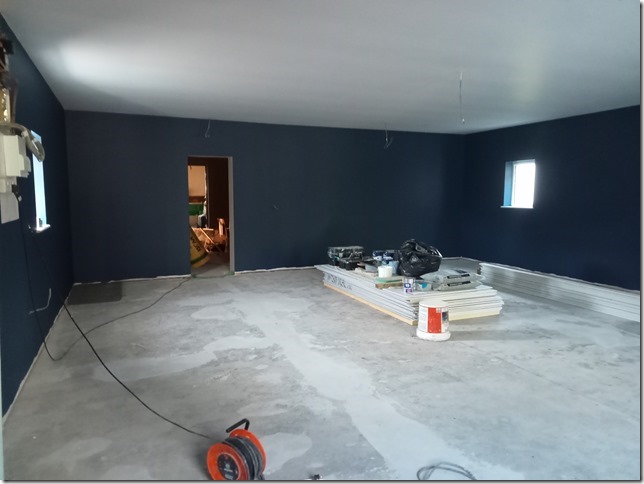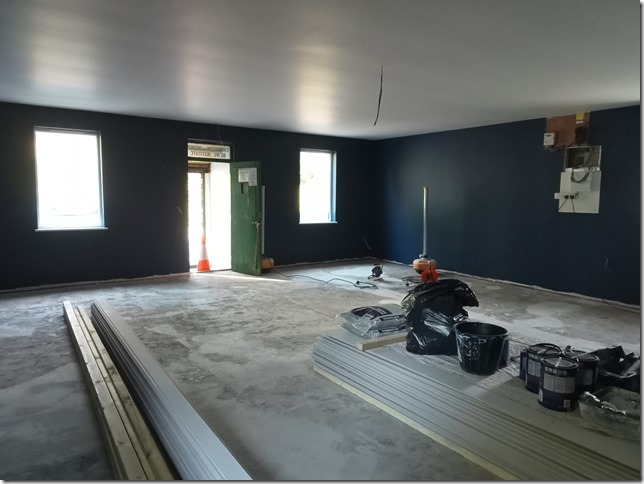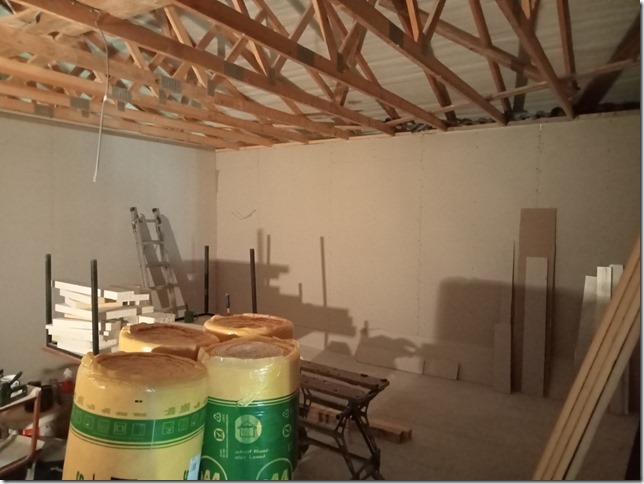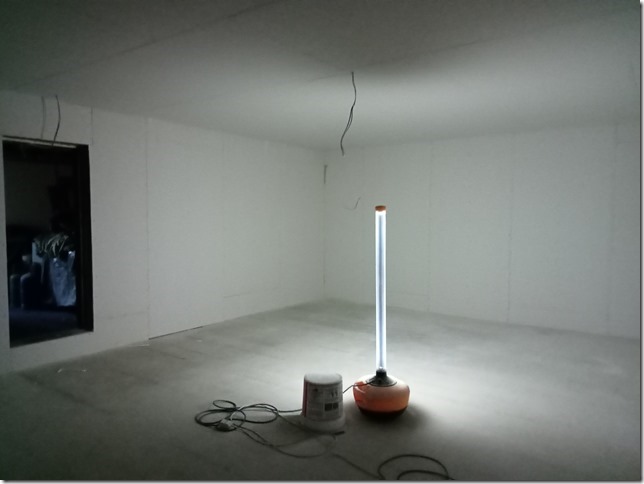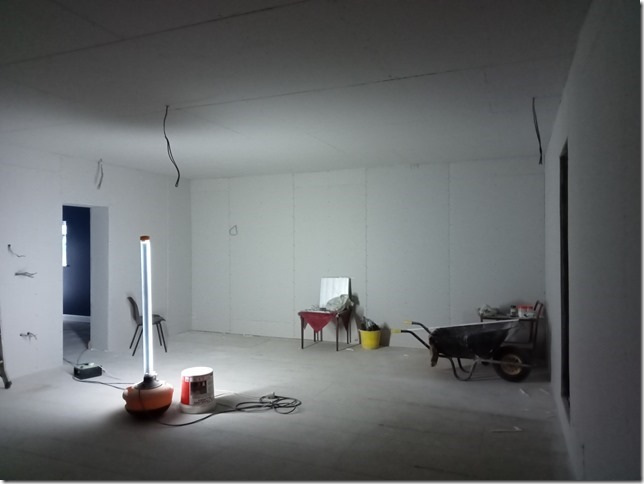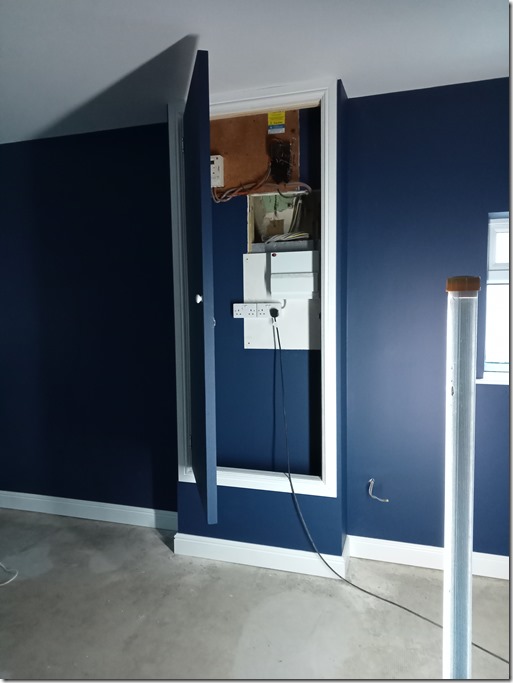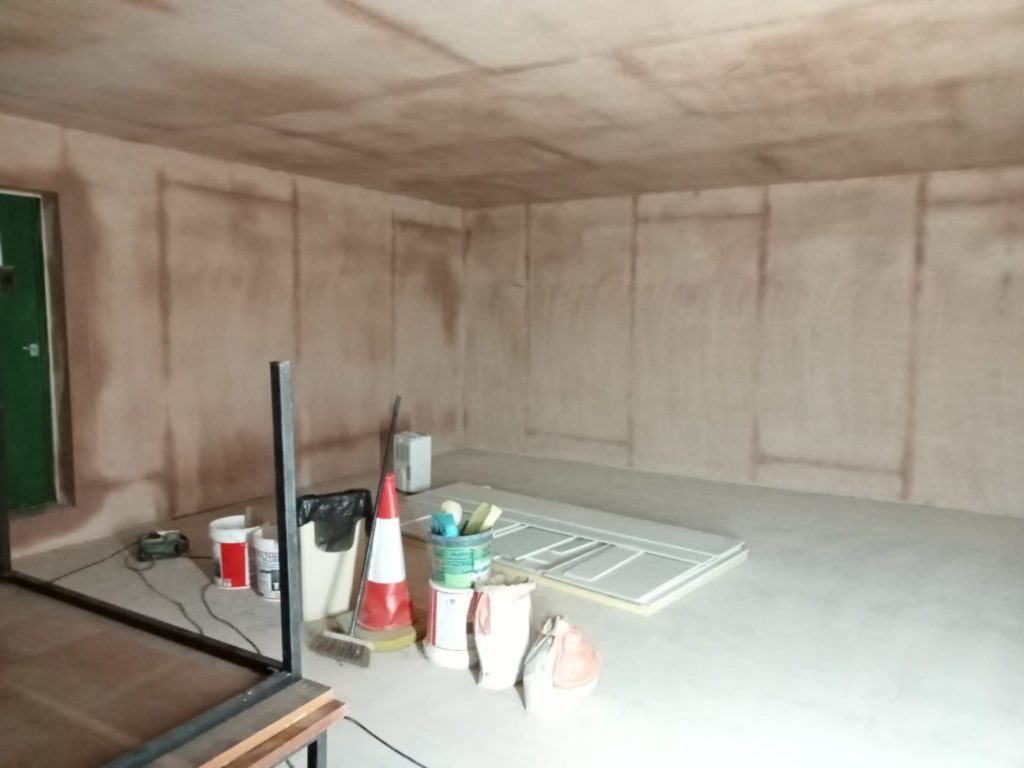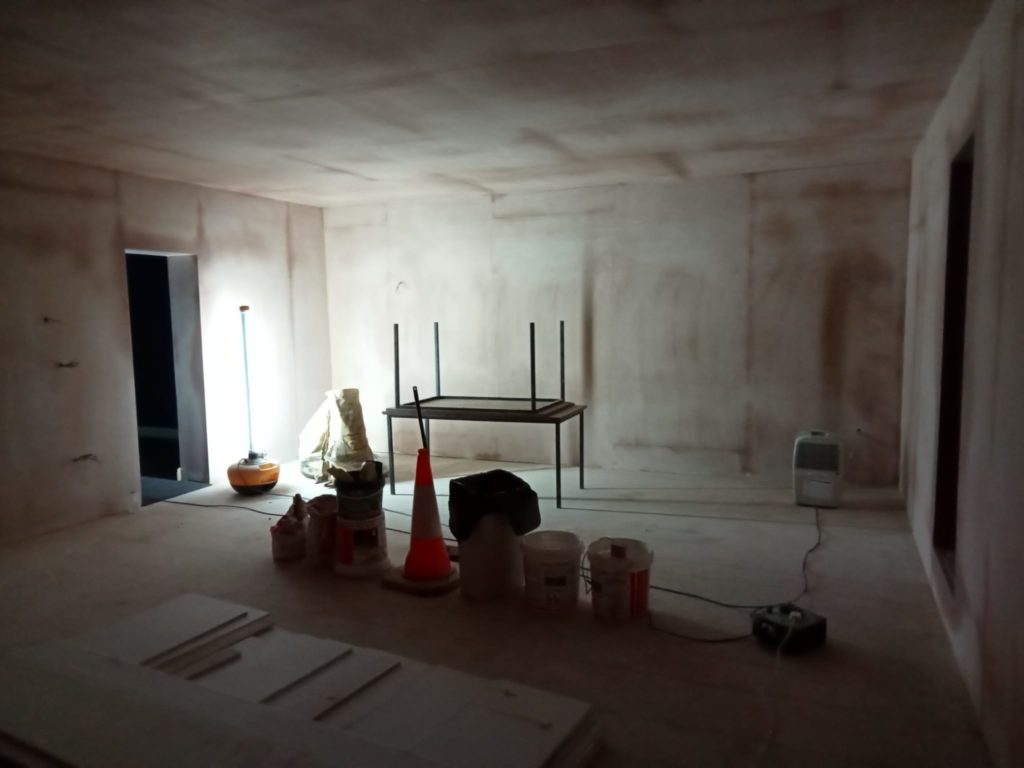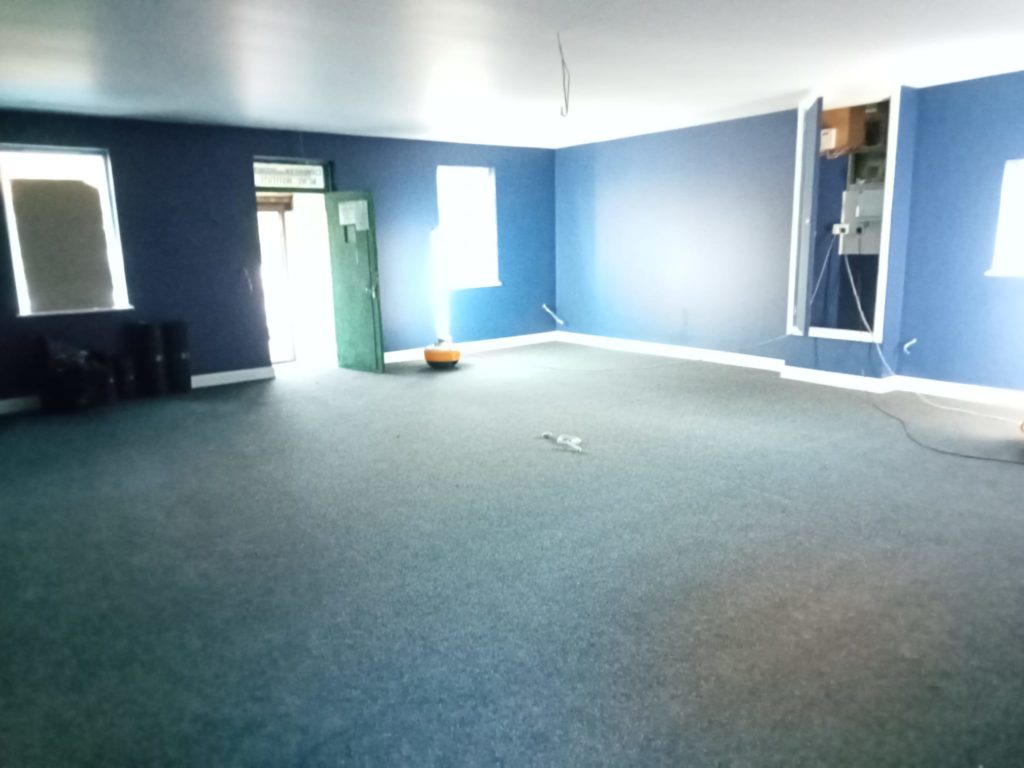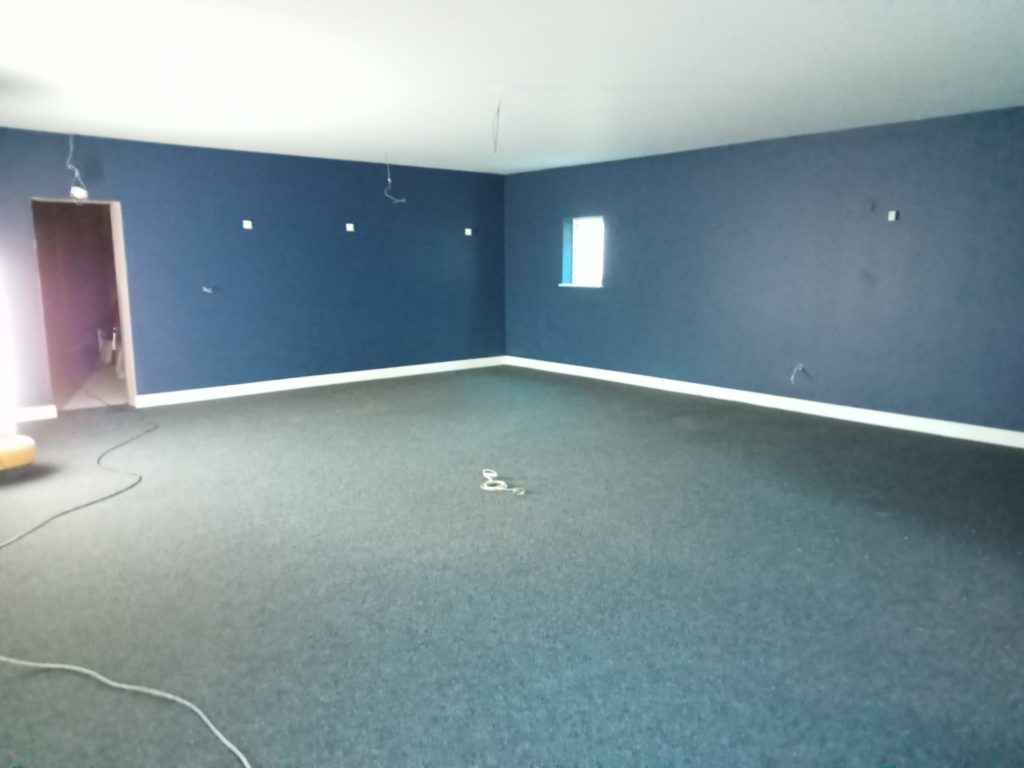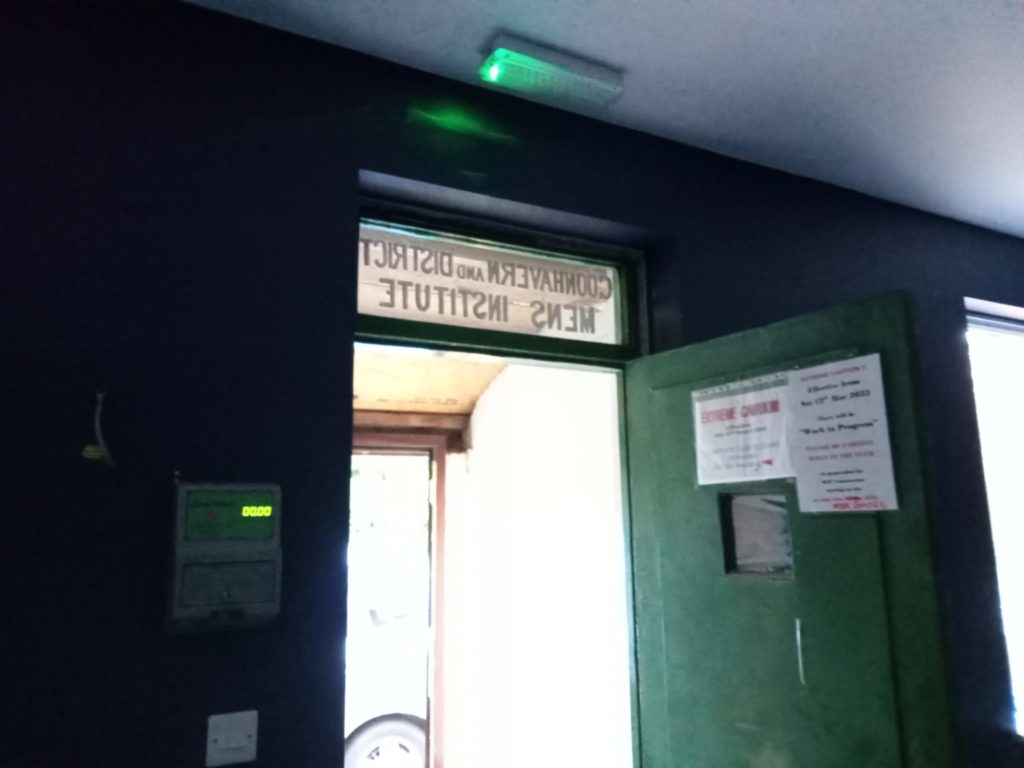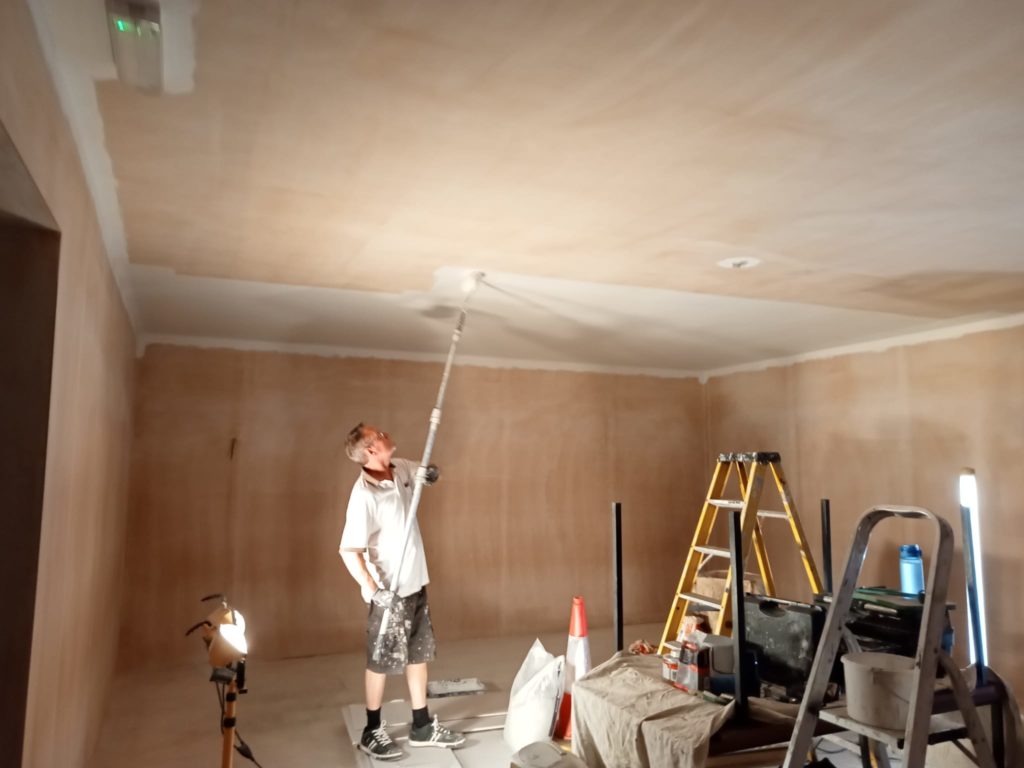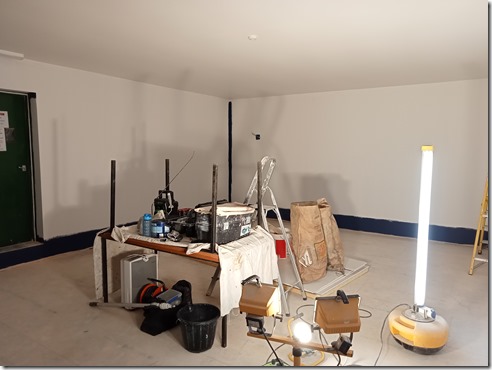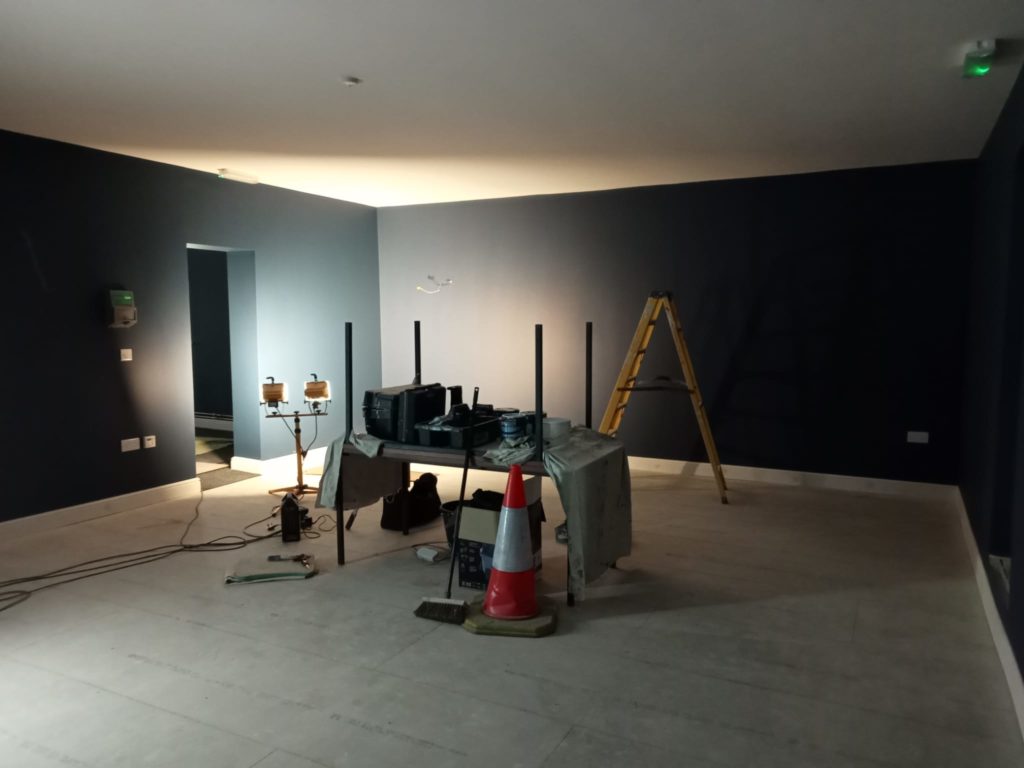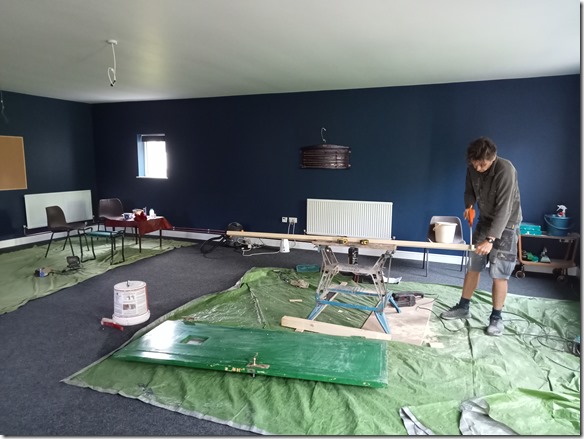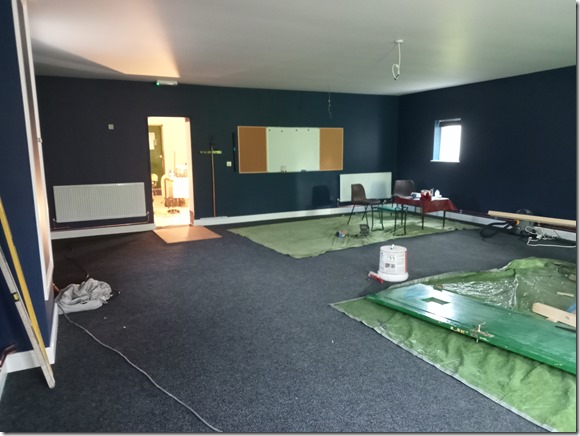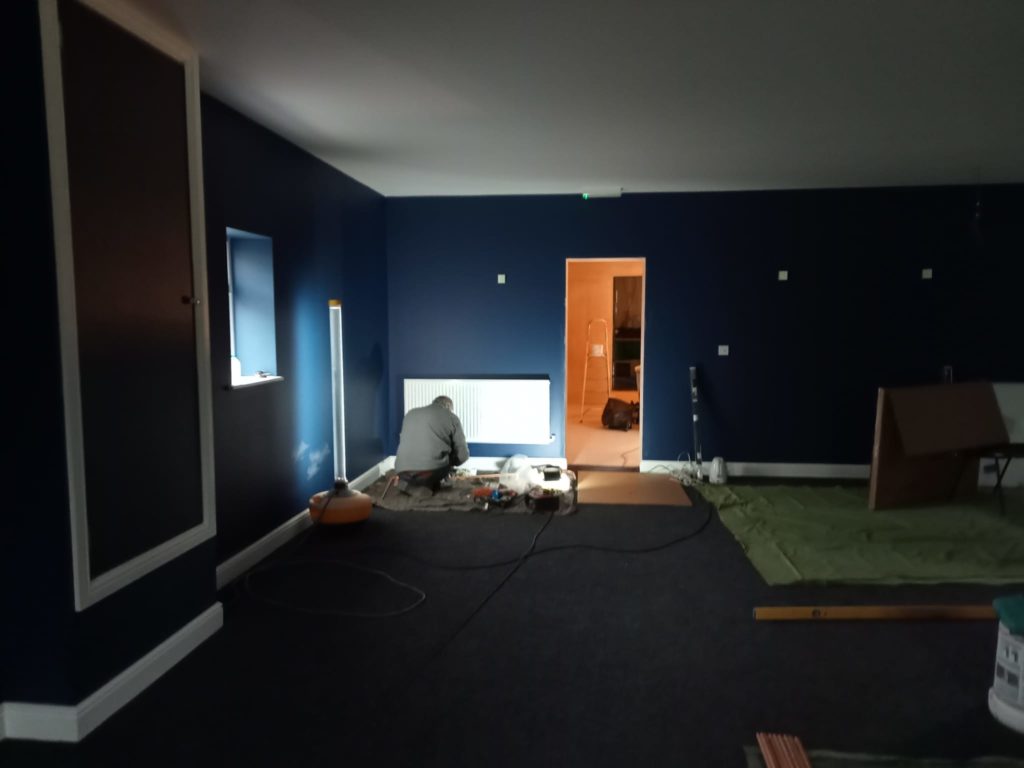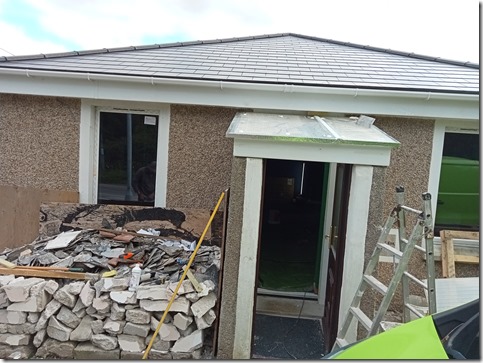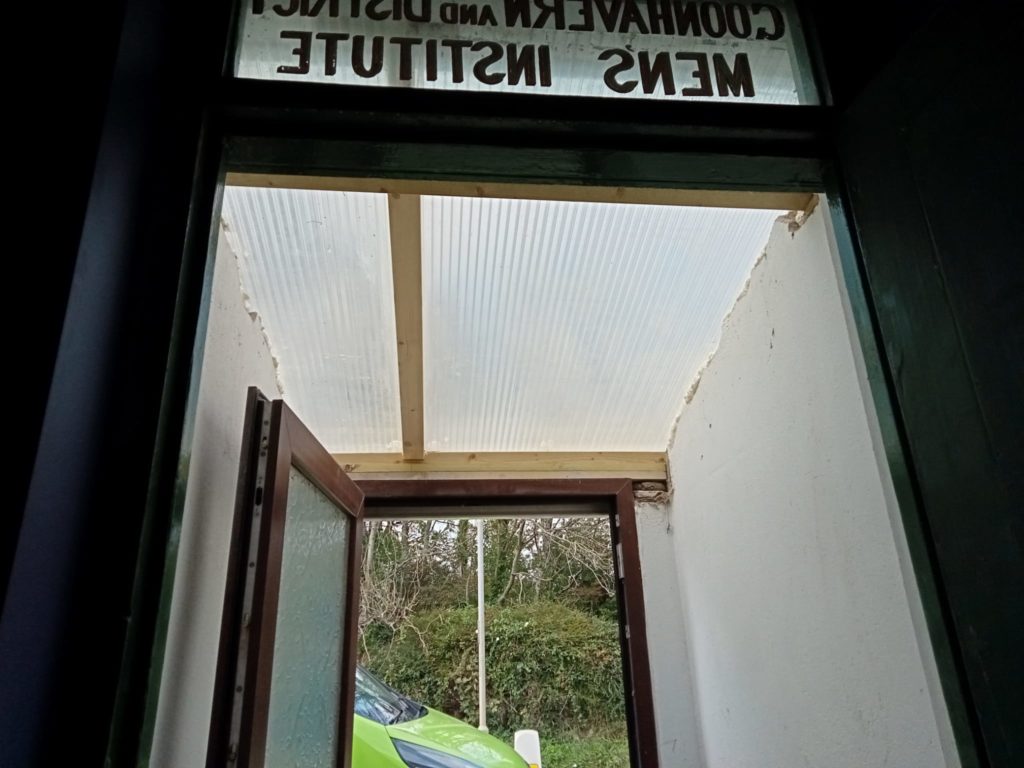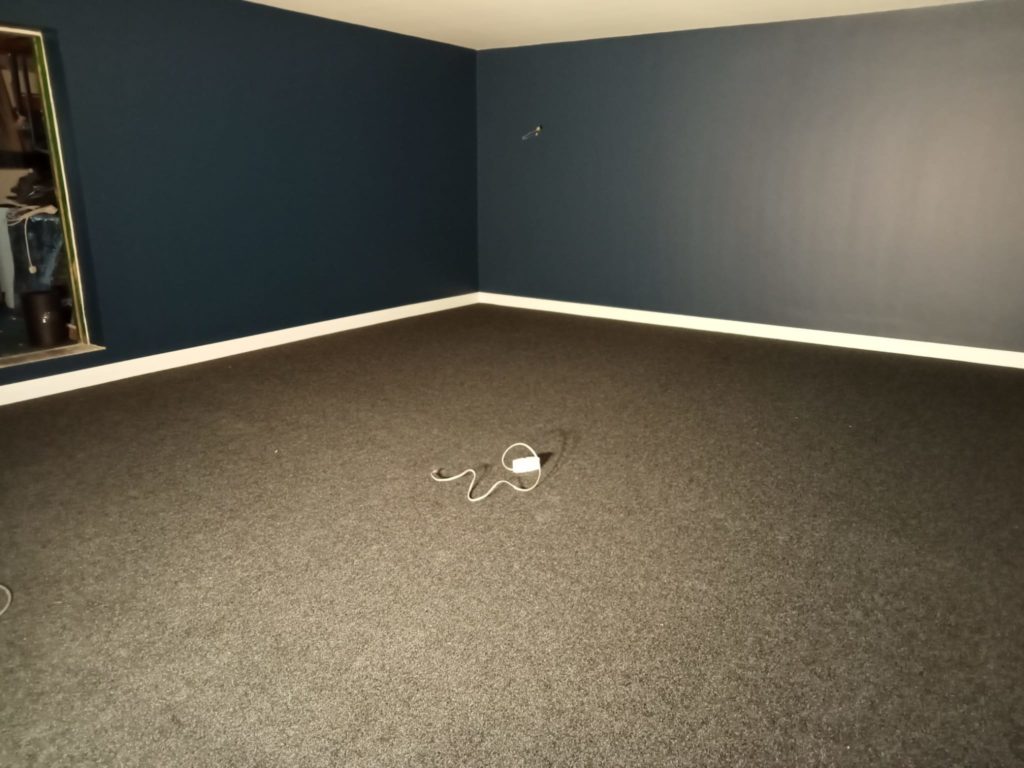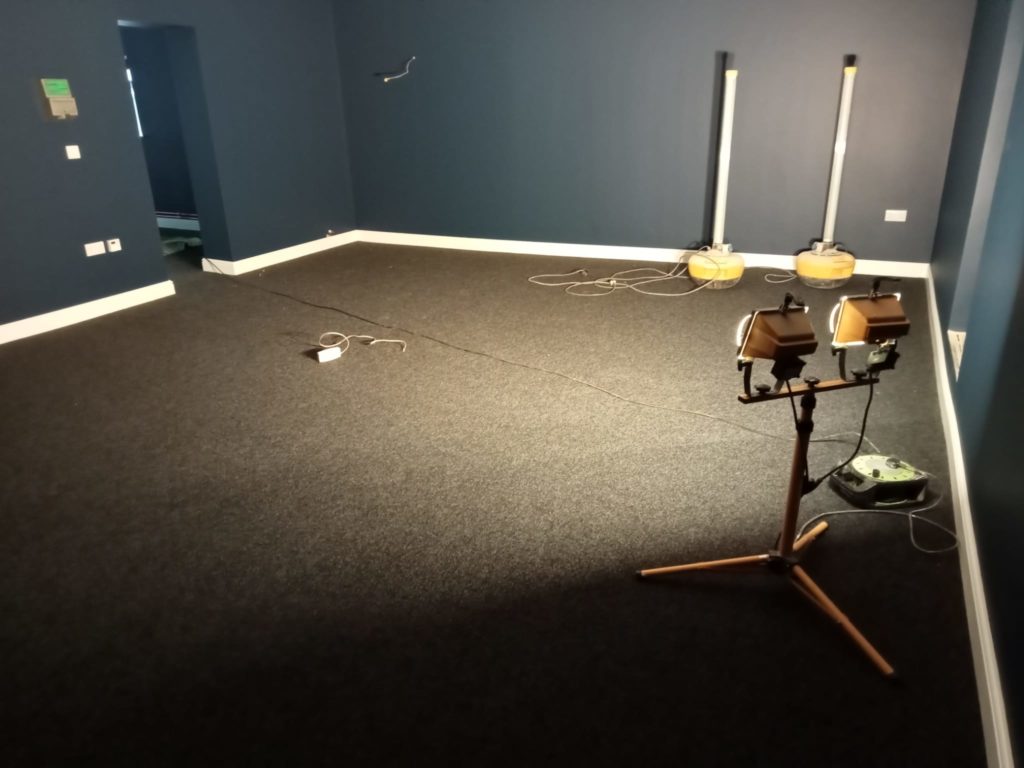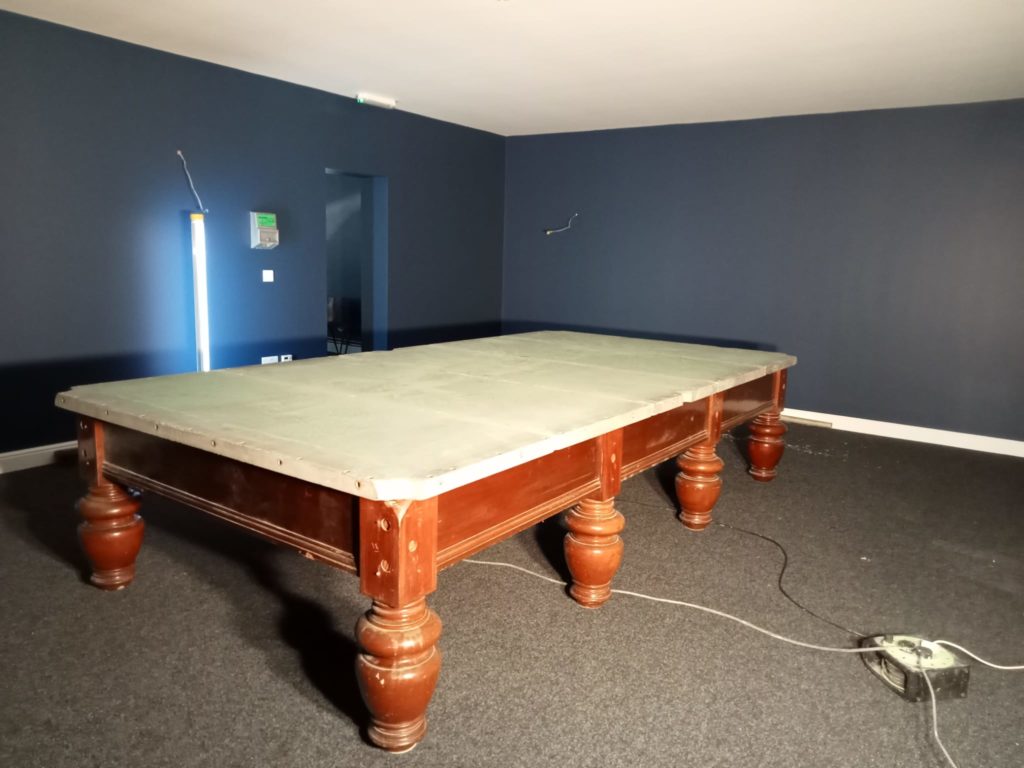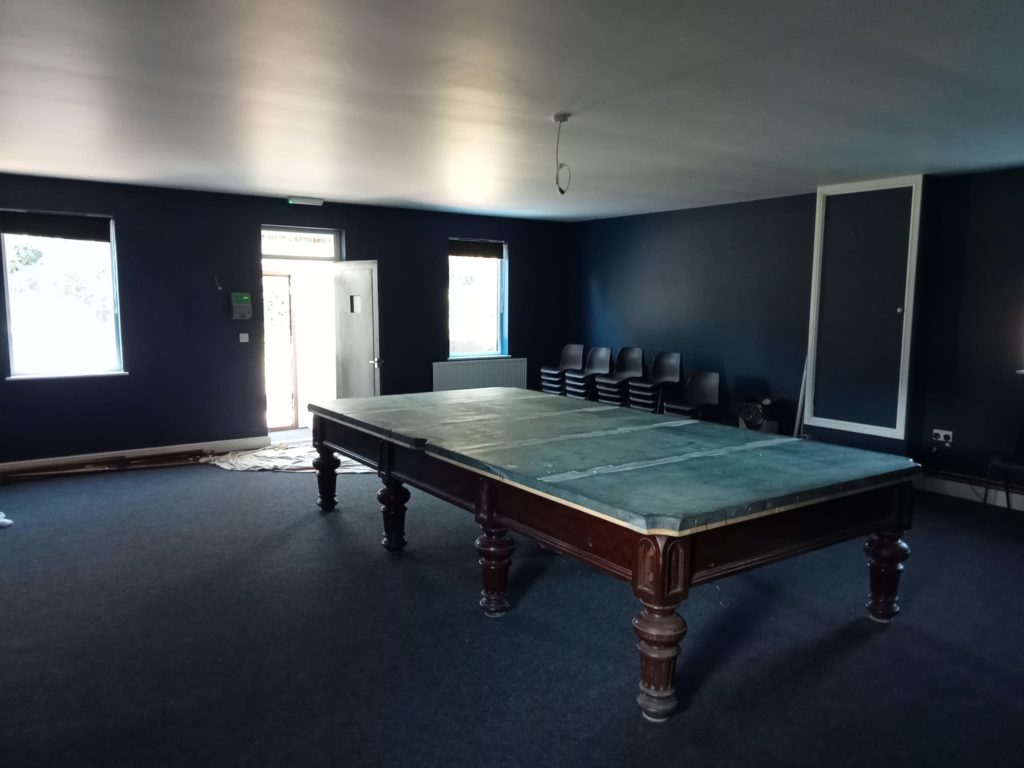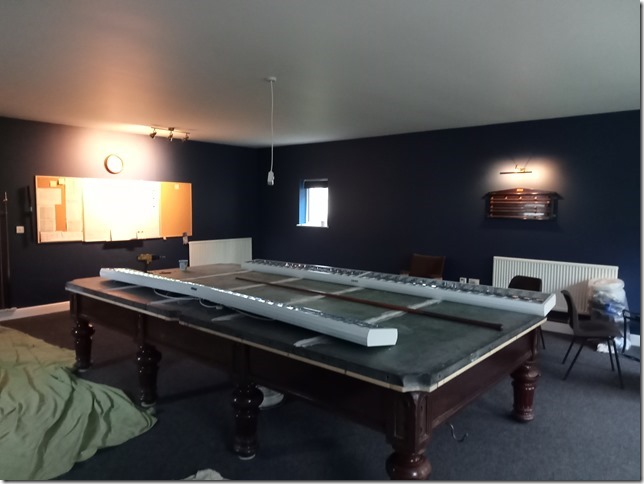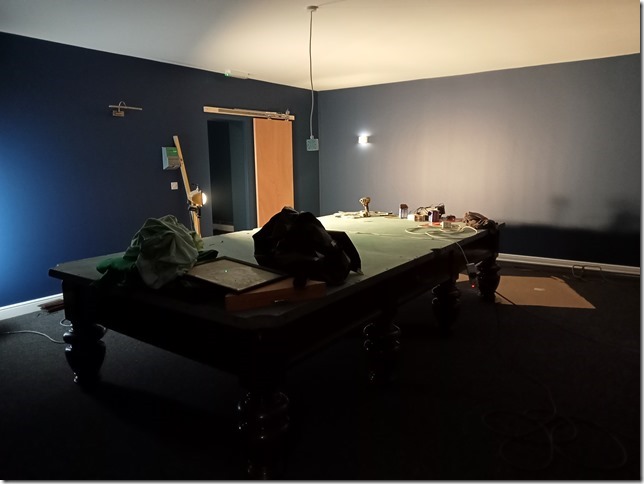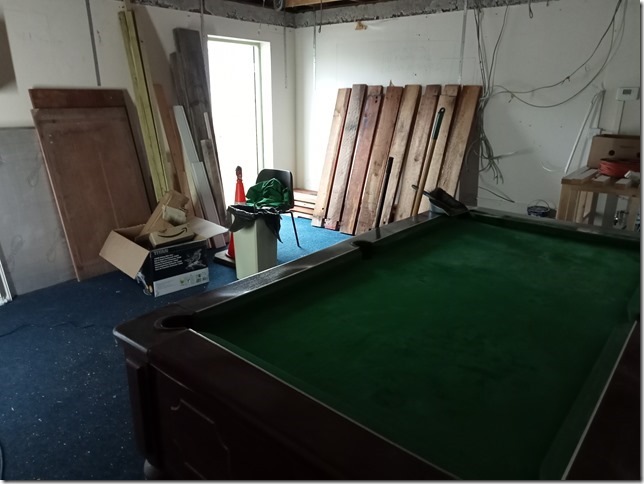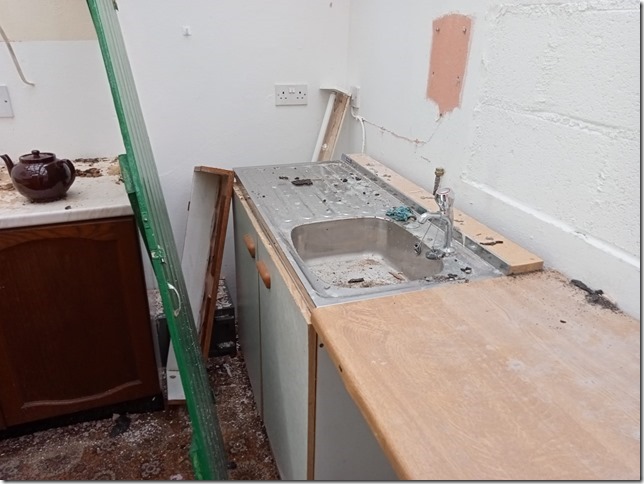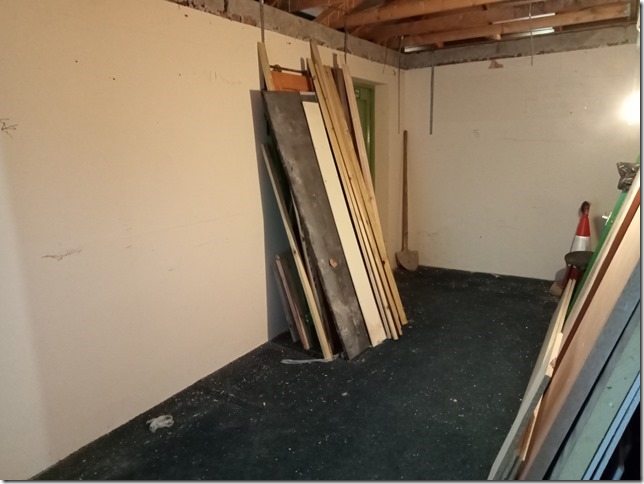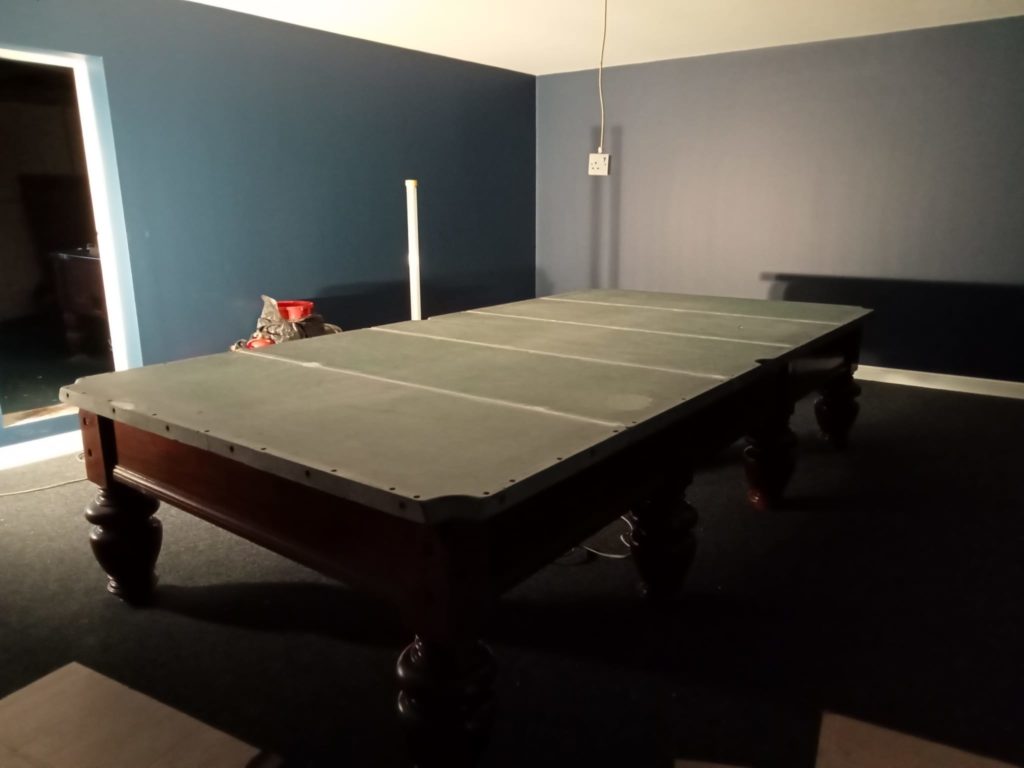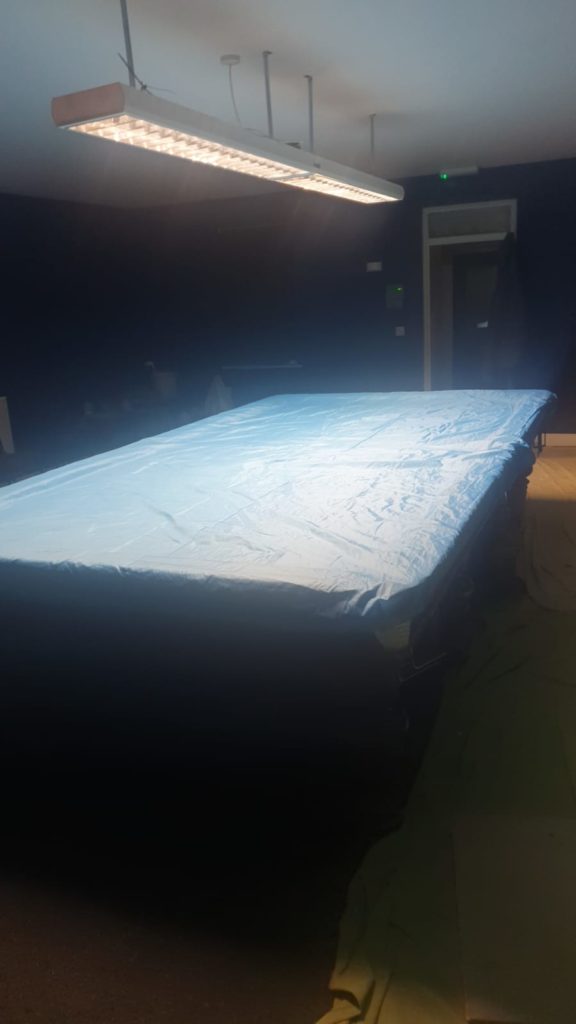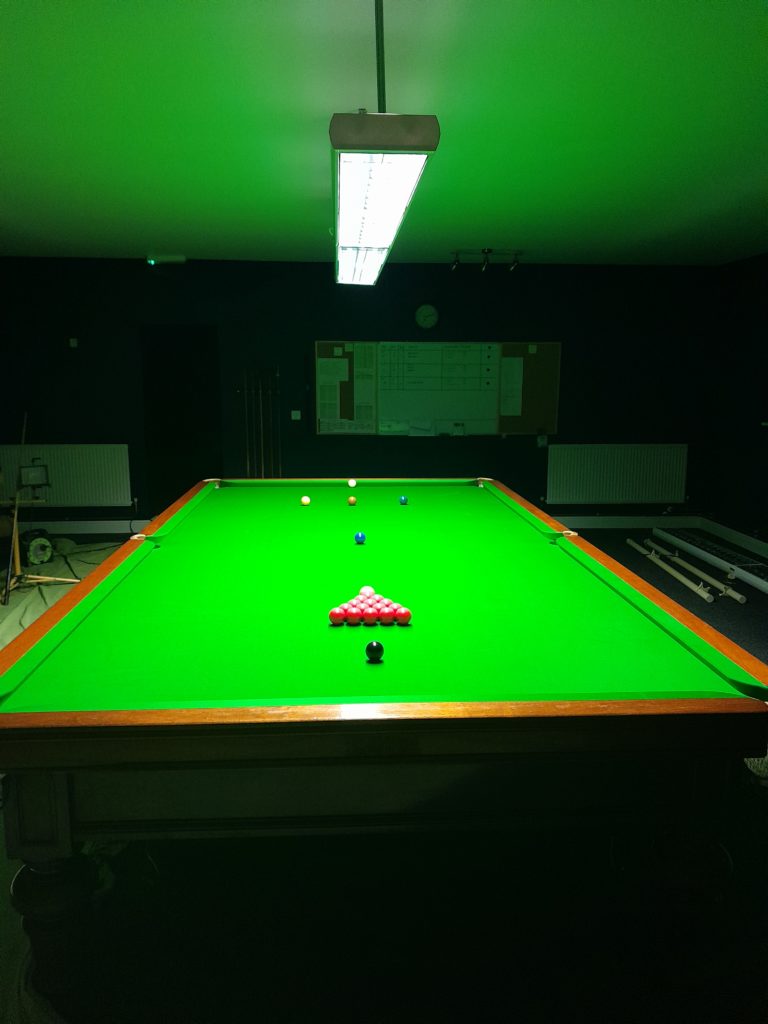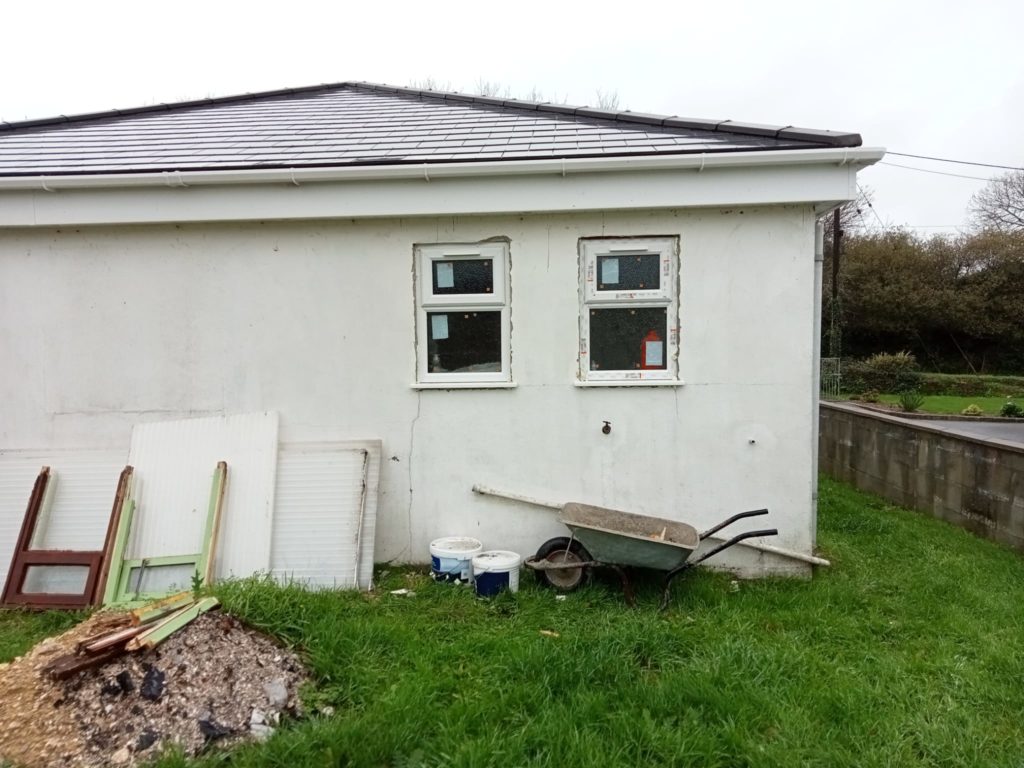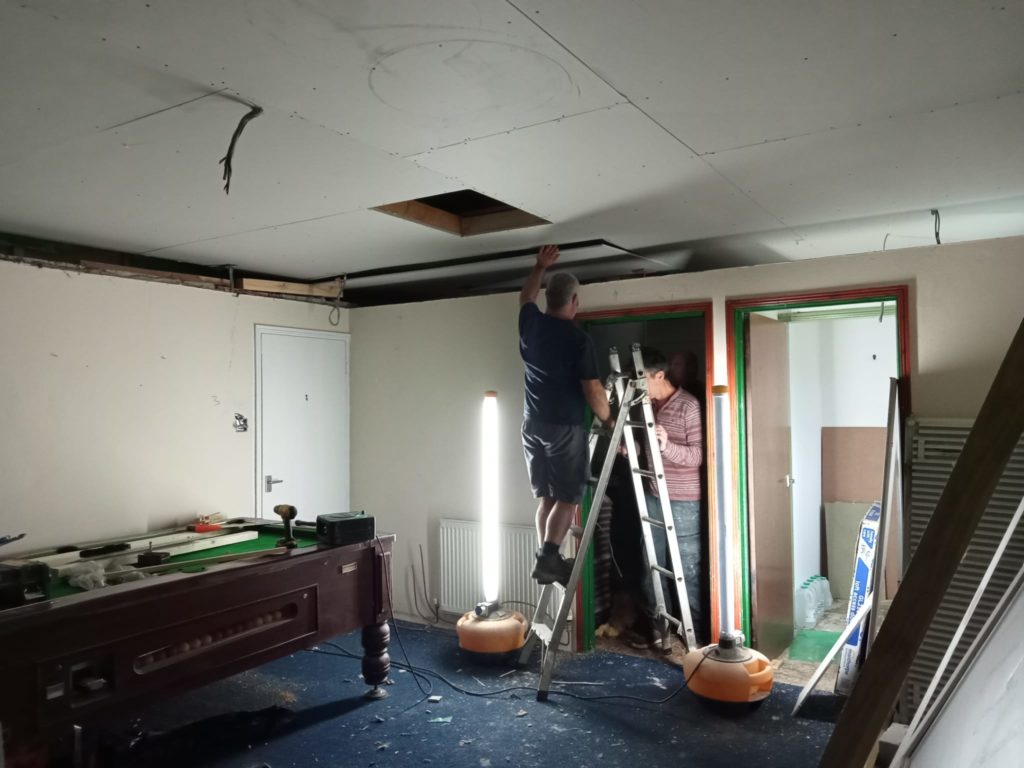 Oct 31st – 6th Nov – Work has now started on the Committee/Kitchen/Toilet room. Ceiling and Insulation completed and an inspection hatch to gain access to roof space if required.